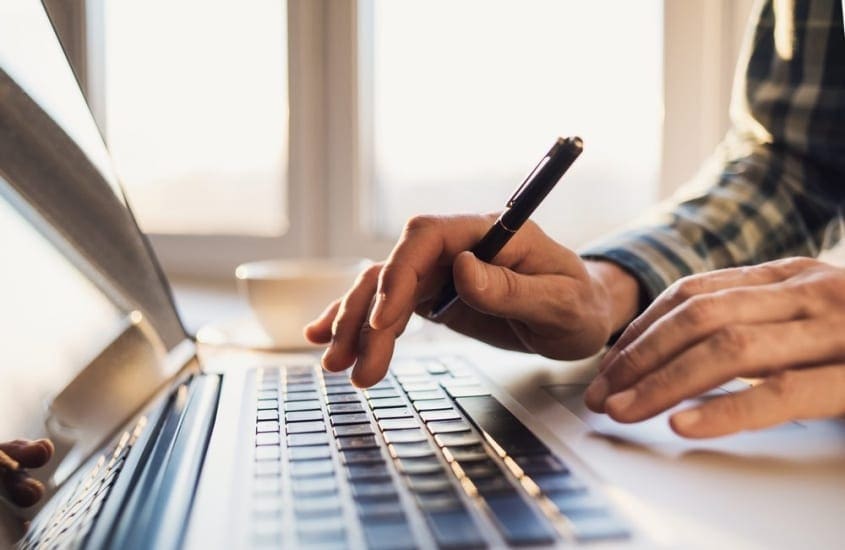 Do You Write, Right? 10 Costly Mistakes to Avoid
It's no secret that poorly written communication is bad for business and mistakes are costly. But getting it right is hard.
To ensure your writing is correct, concise, easy to understand and targeted towards your audience follow the advice of Lyndall Guinery-Smith of The Professional Writer who shares the most common business writing mistakes.
Failing to Plan and Outline
Before you start writing, plan your topic and the main points you want to make. This ensures you have clear direction and as a result your writing will be succinct and on point.
Not Thinking About Your Reader
The most important thing is to consider your reader. After all, you're writing the document for them, aren't you? Who will be reading your document? What level of understanding of the topic do they have? What questions do you need to answer for them?
You should consider the knowledge, experience, reading ability and level of interest of your readers and use appropriate language.
Using Jargon or Buzz Words
Unless your reader is part of your industry, they may not be familiar with your industry terms and the jargon you use. Ensure you use language the everyday person will understand.
Not Correcting Spelling and Grammar Mistakes
These not only make a document or advertising copy difficult to read, they can make you look unprofessional and inefficient. It's often difficult to see your own errors, so ask someone to read your writing before submitting it or hitting print.
Typos
This is another avoidable issue which can make you look unprofessional. You can't always rely on your spelling and grammar checker. To ensure the accuracy of your communication have a colleague check your work before sending it out.
Paragraph After Paragraph of Text
Keep paragraphs short, sharp and to the point. Use headings, bullet points or numbered lists to break up text and insert images where appropriate. This makes your copy more reader-friendly and will keep your audience engaged. This is particularly important for online content as readers spend less time with screens.
Using Too Many Different Fonts
Using a larger font for a heading is fine, but try not to use more than two different fonts throughout your advertisement or document if you want to make a good impression.
Being Too Wordy
No one wants, or has the time, to wade through copious amounts of text. If you can convey your message in fewer words, do it! Your readers will thank you for it. Try adding a link or email address for further questions. This provides a further opportunity to engage with the reader and enhance their understanding of the topic.
Forgetting to Use Images or Diagrams
Images and diagrams can enhance the reader's understanding of your topic and help to break up chunks of text. It's a good idea to use at least one image per page where appropriate.
Not Tying into Your Brand
Any advertisement or document is an opportunity to reinforce your brand by portraying your company's "brand essence" or approach to business. You should also use your brand colours, font or logo, plus any appropriate imagery.
Australian Online Courses
Australian Online Courses offers a range of writing courses to give you the confidence to write professionally for a variety of mediums.
Our comprehensive array of courses, developed in consultation with industry experts, will give you the skills and knowledge to pursue new roles or enhance your C.V for career advancement.
Our flexible study timeframes, affordable prices and unmatched customer support from our administration team and tutors are at the heart of what we do.
A state-of-the-art eLearning platform means you can study anywhere, anytime. So, sign up with Australian Online Courses today and get the skills and confidence to acquire a career you love.
Looking for Writing Courses?
Certificate of Business Writing & Communication
Certificate of Technical Writing
https://www.australianonlinecourses.com.au/wp-content/uploads/do-you-write-right.jpg
667
1000
Australian Online Courses
https://www.australianonlinecourses.com.au/wp-content/uploads/AOC_logo.png
Australian Online Courses
2017-10-11 00:00:00
2021-11-26 14:56:42
Do You Write, Right? 10 Costly Mistakes to Avoid