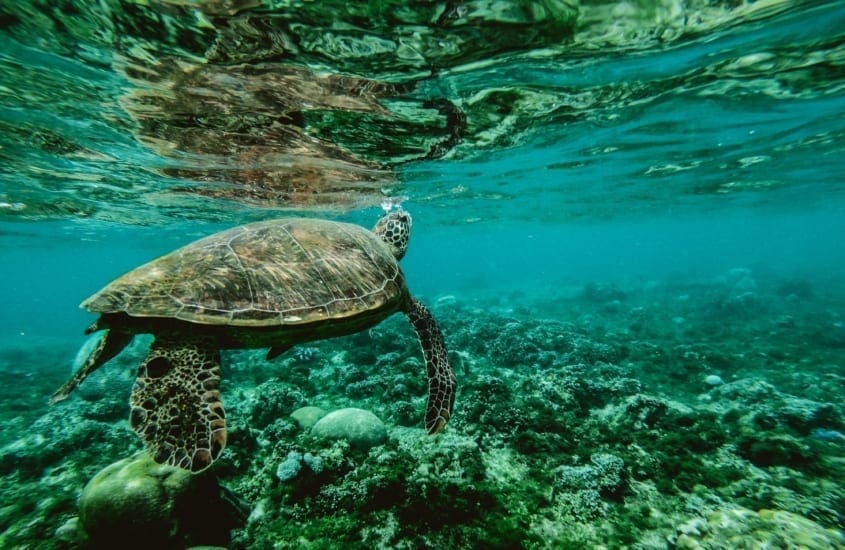 Wild for Wildlife? Discover Our Wildlife Conservation Course!
Many alarming world trends, including climate change, is threatening our wildlife more than ever. These animals need knowledgeable, compassionate humans to help! This wildlife conservation course suits those with a general interest in wildlife conservation. It is also ideal for those looking to pursue a career in academia, consulting companies, wildlife and conservation organisations, professional and scientific societies or even in zoos and aquariums.
The Certificate of Wildlife Conservation is an online wildlife conservation course that will give you a broad knowledge base of the strategies involved in wildlife conservation and how research, surveys and management techniques can assist with its preservation.
Learning Outcomes 
In this online wildlife conservation course, you will learn about all aspects of conservation. 
Develop a concept of the guiding principles of wildlife conservation and the threats to wildlife.

Determine the principles and approaches used toward species recovery.

Discuss the principles of habitat conservation with regards to fragmentation, restoration and the use of protected areas.

Describe and discuss the various approaches used to conserve threatened species and ecosystems.

Appreciate the range of flora survey techniques that have been developed to sample fauna for the purposes of conservation.

Discuss and differentiate between fauna survey techniques that have been developed to sample fauna for the purposes of conservation.

Demonstrate an understanding of the consequences of overexploitation. Discuss and differentiate between marine survey techniques used to conserve marine species.

Discuss and differentiate the range of planning tools available for farming, urban and residential planning to help conserve wildlife.

Identify various management techniques used to conserve wildlife.

Develop a wildlife recovery plan for a species under threat.
Jobs in Wildlife Conservation 
Are you a modern-day conservationist? Do you have a passion for animals? If so, discover your dream job in wildlife conservation. Wildlife conservationists work to preserve the habitats of animals and plants. 
The typical duties performed by wildlife conservationists include studying water, plants, and soil, and preventing and finding cause for environmental degradation of habitats. In wildlife conservation courses, you'll discover your aptitude for becoming a professional, volunteer or advocate in the wildlife conservation industry. 
The types of jobs in wildlife conservation include: 
Parks & Wildlife Ranger 

Environmental Science & Protection Technician 

Parks & Conservation Technician 

Conservation Scientist 
10 Endangered Animals in the Wild
Endangered animals are those that are at risk of becoming extinct. Species become endangered for two main reasons – a loss of their habitat or genetic variation. The following is a list of ten of some of the most endangered animals in the wild. 
Black-Flanked Rock Wallaby
These shy, small, and extremely agile marsupials live amongst the rocky outcrops and caves in central and western Australia. The black-flanked rock-wallaby comes out at dusk to feed on grass, leaves, bark, and fruits. In winter, this exquisite animal can be seen basking in the sun! 
The WWF reports that while still quite widespread across its range, habitat destruction, predation by foxes and feral cats, and competition for food and shelter have exacted a toll. As such, local extinctions and the wallaby's distribution is now significantly reduced. The populations that remain are generally small, isolated and at risk of extinction.
Snow Leopard 
This wild cat's beautiful coat and elusive nature make it a rare creature. Sadly, human threats have created an uncertain future. Scientists predict that there may be only between 3,920 and 6,390 snow leopards left in the wild. 
Koala
The Australian Koala Foundation (AKF) strongly suggests that the koala's conservation status be upgraded to 'critically endangered' in South East Queensland as they are, according to the Queensland Minister for Environment, 'functionally extinct.' 
The decline of this cute Australian icon is a result of habitat destruction, dog attacks, bushfires, and road accidents. The AKF estimates that there are less than 1,000 koalas left in the wild. 
Hawksbill Turtle
The hawksbill turtle, named for its narrow-pointed beak resembling a hawk, is critically endangered. Its habitat is the world's tropical oceans, including the Great Barrier Reef. 
Sadly, this creature is hunted for its precious shell, which is used to make everything from hair accessories to furniture. According to the World Wildlife Fund (WWF), nesting female numbers have declined by over 80 per cent in the past 100 years. 
Sunda Tiger
Distinguished by their heavy black stripes on orange coats, there are estimated to be no more than 400 left in the wild today. They survive only in the remaining patches of forest on the island of Sumatra. The demise of this majestic animal is a result of deforestation and rampant poaching, which could result in their extinction like their Javan and Balinese counterparts. 
Sumatran Elephant 
This magnificent creature is threatened by habitat loss, degradation, fragmentation, and poaching, which has caused the population to plummet by at least 80 per cent over the last 75 years. It's estimated that the current population of the Sumatran elephant is 2,600 in the wild. 
Giant Panda 
Despite having no natural predators, the Giant Panda is endangered due to habitat loss, fragmentation, illegal poaching, and deforestation. Only about 1,864 pandas are remaining in the wild. 
Green Turtle 
The green turtle is among the world's greatest travellers, known to travel more than 2,600 kilometres during migration between feeding grounds and nesting beaches. This beautiful creature, an integral part of our tropical coastal ecosystem, is endangered due to harm by discarded fishing gear, long-line nets, boats and ingestion of marine plastics. Feral animals also attack their nests. 
Blue Whale 
The largest animal on the planet, weighing as much as 33 elephants, these giants of the ocean are endangered due to environmental change, such as habitat loss and toxins, and harm by boats and fishing gear. 
Orangutan 
Orangutans are closely related to humans – sharing 97 per cent DNA! They are patient, curious, and intelligent mammals. Unfortunately, they are critically endangered due to logging, fires, palm oil plantations and poaching. 
Whether you want to work in wildlife conservation as a professional or as an advocate, our wildlife conservation courses, such as the Certificate of Wildlife Conservation is ideal professional or personal development for you.   
https://www.australianonlinecourses.com.au/wp-content/uploads/Cert-of-Wildlife-Conservation-blog-scaled.jpg
1536
2048
Haley Williiams
https://www.australianonlinecourses.com.au/wp-content/uploads/AOC_logo.png
Haley Williiams
2020-05-27 14:26:33
2020-05-27 14:26:33
Wild for Wildlife? Discover Our Wildlife Conservation Course!