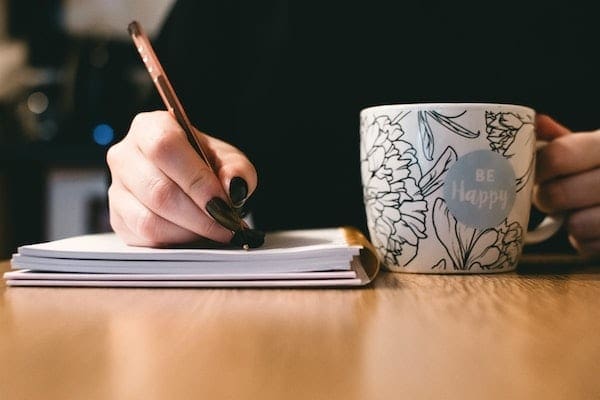 Turn Drama into Dollars With Our Creative Writing Course
Ideal for authors, screen and creative writers or those for a passion for the written word, our Certificate of Dramatic Writing will help you weave compelling drama into a variety of writing styles. These include everything from novels, poems and short stories to screenplays and movie and television scripts.
You will learn to understand plot and character development, create conflict (in a good way), and develop your unique 'voice'. You will also discover the different genres and themes in dramatic writing, how to develop powerful story ideas with compelling dialogue, and how to use the narrative arc and three-act structure. With this course, powerful plots, engaging verse, riveting rhyme and sensational screenplays can be yours!
Learning Outcomes
Outcomes achieved by undertaking a creative writing course include:
Learning about motivation and keeping a notebook
Exploring typing time and useful terms
Studying the types of writing — reflection, exposition, description, explanation and argument
Gaining insights into making decisions about what to write
Examining the concept, synopsis and the process of planning and story development
Understanding how to develop your voice
Learning how to develop and build characters
Exploring main and minor characters
Studying theme and genre, including how to develop a theme
Gaining insights into sub-themes
Examining how to create conflict
Understanding plot development
Learning about first decisions, ambience and the end of a story
Exploring the types of dramatic story including memoirs, biographies, historical and reflective stories
Studying how to weave a story
Gaining insights into techniques including action, emotion, mirror, parallel lives and palm cards
Examining writer's block
Understanding how to develop a story line and things to avoid
Learning about different approaches including transition and dialectic
Exploring how a character affects a plot
Studying how plot affects genre
Gaining insights into goals, motive and consequences
Examining flashbacks ands flashforwards
Understanding how to write a dramatic short story
Learning about main characters and antagonists
Exploring how to create a sense of place
Studying how to develop sub-plots in terms of method, plants and activity
Examining how to write chapters for a dramatic work including a play or novel
Understanding how to write as a business and deal with publishers
Learning how to get published
Exploring writing resources
Studying how to create a chapter or segment of a larger work
And more!
Six Dramatic Literary Devices Used By Shakespeare
Many believe that William Shakespeare is one of the greatest creative writers in the history of English literature. He used literary devices — structures writers use to communicate with their audiences — to extraordinary effect. He made characters seem like real people in real places doing things real people do. And he made us identify with the events and characters of his writings to create the illusion of reality. Here are some of his best devices — it's great fodder to approach our creative writing course with!
#1 – Allusion
This is a reference to a place, event, person or place usually without explicit identification. Allusions can be references to mythology, the bible, historical events, geography, legends or other literary works. Shakespeare's plots are frequently based on historical events and legends, and he was fond of alluding to mythology. One of the best examples of this is in Anthony and Cleopatra, where the lovers are frequently described as Roman gods and their love seems to transcend the limits of earthly romantic love.
#2 – Dramatic Device
Dramatic devices are tools that drive action, and Shakespeare was a master at using them. In his plays, each drama closely follows another, hurling the action forward until the last moment of drama. A great example of this is in Macbeth, where the witches suggest that Macbeth, a captain in the king's army, could actually become king himself. He raises it with his wife who encourages him to kill King Duncan — and he does. This is a powerful dramatic device that leads to all kinds of consequences.
#3 – Dramatic Irony
This is used in a situation where the reader or watcher knows something about circumstances in the present or future that the character doesn't. In Macbeth, when King Duncan's body is found, Macbeth reacts as though he is furious with the supposed murderers even though the audience knows that he is, in fact, the murderer.
#4 – Monologue
Shakespeare's plays are littered with monologues, which are long, interrupted speeches that are spoken in the presence of other characters. These are different to soliloquies that are spoken in isolation. A few of the more famous begin with:
"But soft! What light through yonder window breaks …" from Romeo and Juliet
"All the world's a stage, and all the men and women merely players …" from As You Like It
"Is this a dagger which I see before me …" from Macbeth
#5 – Soliloquy
This is a speech in which a character expresses his or her thoughts aloud, but they are alone. It allows writers to convey a character's most intimate feelings and thoughts directly to the audience. Essentially, these characters aren't talking but thinking, and some of Shakespeare's finest pieces of writing are in this form. A great example is the "To be or not to be – that is the question…" soliloquy from Hamlet
#6 – Symbolism
This is the frequent use of places, words, objects or characters that mean something beyond what they literally are. Shakespeare's use of symbolism is probably one of his most distinguishing characteristics as a writer. For example, in Romeo and Juliet, the word 'blood' refers to a variety of themes, from youth and passion to violence and family ties. In King Lear, an example of symbolism is when Shakespeare refers to wild animals with sharp claws, talons and teeth. This reflects the cruel and savage ways the members of the younger generation treat their elders. In the play, it refers to the pain suffered by characters Lear and Gloucester.
How To Get Your Work Published
Lots of people have stories to share, but both technology and time have changed the publishing world. So if you've done your creative writing course and have a manuscript ready to go, what are your options?
Commercial Publishing
The first step is to find a publisher and check their submission guidelines, which often vary. However, usually, it consists of a cover letter, a synopsis and a number of chapters. Then comes the waiting … and it's usually months. You then either don't hear from them at all, you are formally rejected, or they may request an entire manuscript … and then you wait again.
If you are accepted (yippee!), you will be given a contract. Depending on the size of the publisher, there could be an advance involved, an advance against the royalties or just royalties. Standard royalties are around five to ten per cent of a book's recommended retail price (RRP). Publishers will normally assign you an editor to work with to fine-tune the writing, lay the book out, issue a cover design and market it to book stores. Ultimately, you'll pay nothing as they will take on all of the financial risks.
Partnership Publishing
With partnership publishing, you will have to pay a sizeable amount ($5,000 plus) for publishing services. These will include copyediting, your book layout and the cover design. To print your book will cost extra, however, a partnership publisher will normally cover your book's distribution and bookstore negotiations, and they'll advertise your book on their website. The downside is that they carry none of the financial risks — it's all on you. Plus, they will normally expect around 50 per cent of your royalties.
Self-Publishing
This is probably the most challenging form of publishing and you're all on your own here. You will need to organise all of the components from editing, layout and design, to finding a printer and organising the details like the size of the print run. And that's not even the hard part. You then face the daunting task of finding suitable distribution networks, including bookstores, to get your most prized possession out into the world!
Develop the knowledge and skills to produce dramatic writing in a variety of writing genres and get published with our Certificate of Dramatic Writing.
https://www.australianonlinecourses.com.au/wp-content/uploads/Creative-Writing-Course-Dramatic-Writing.jpg
400
600
Haley Williiams
https://www.australianonlinecourses.com.au/wp-content/uploads/AOC_logo.png
Haley Williiams
2020-10-27 12:21:13
2020-10-28 15:54:18
Turn Drama into Dollars With Our Creative Writing Course