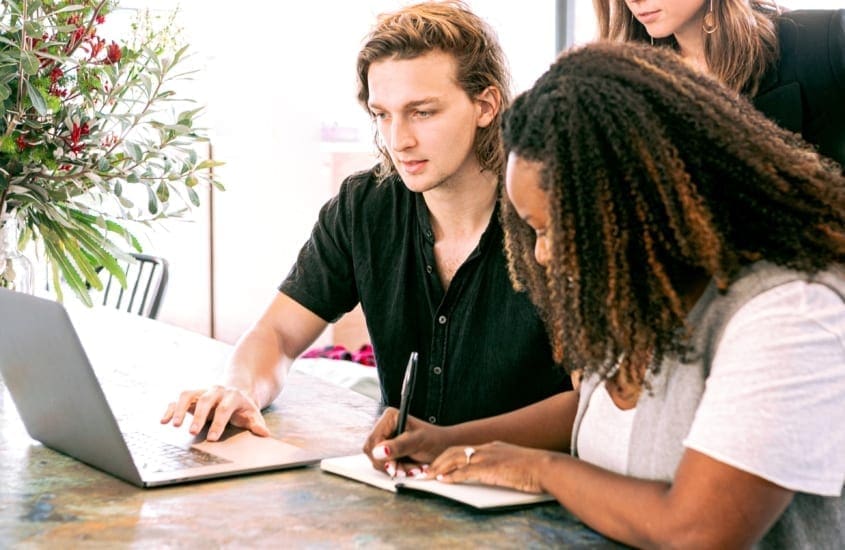 Tender A Professional Proposal With Our Grant Writing Courses
Professional grant writing skills are essential for those who are looking to secure funding for an organisation or a personal business project.
Our Introduction to Grant Writing course provides professional development for grant writers, fundraising officers, grants and research officers and grants and tender writers. It can also assist those working in schools, religious institutions, non-profits or any other organisations that are keen to amp up their funding but need someone who has the skills to develop a professional proposal.
You will learn how to network effectively for success, understand application guidelines, organise a successful grant writing campaign, and put together a complete proposal package.
Learning Outcomes
Outcomes achieved by undertaking grant writing courses include:
Learning how to find funding
Exploring the types and uses of grants
Gaining an understanding of grant writing research
Studying grant documentation
Gaining insights into initial approaches
Understanding application guidelines
Examining fundraising tools
Learning about the grant writing process
Exploring networking for success
Studying social networking
Discovering how to make introductory phone calls
Gaining insights into grant writing campaigns
Examining teamwork
Understanding how to develop teams
Learning about collaborative partnerships
Exploring how to ask for support
Gaining an understanding of letters of enquiry
Studying letters of request
Gaining insights into proposal packages
Examining how to measure success
Understanding financial information
Learning about the grant application process
Exploring the diversification of funding
Studying the application review process
Gaining insights into packaging your proposals
Examining government proposals
And more!
What Makes a Good Grant Seeker?
In Australia, around $80 billion is given away in grants every year, which is why the skills learnt in grant writing courses are so valuable. The bulk of that money is granted from governments, but some also through corporates, family trusts, foundations and philanthropists. But what makes some grant seekers more valuable than others? Here are the top findings from a 2018 study done by Fundraising and Philanthropy Magazine.
The grant-seeking sector is diverse, large and often reliant on small grants. Around 80% of those surveyed applied for grants of less than $5,000.
A typical grant-seeker is professional, female and tech-savvy. She applies online, uses references, and prefers project money to operational support.
When it comes to winning grants, size doesn't matter. Research shows there are the same/win-loss rates regardless of an organisation's size.
Experience counts when it comes to winning funds. Those with more experience in the industry typically win more of the grants they apply for (hence, the value of grant writing courses).
Successful grant seekers have a range of strength and weaknesses that affect income, win rates, application numbers and abandoned applications.
'Super successful' grant seekers seek high-value grants and growth sectors, back their own (considerable) experience, and use large organisations to leverage larger funds.
Grant-seekers rely heavily on only a handful of grants, most wins an average of one per year and typically are granted less than $10,000.
Organisations of all types cited 'lack of resources' as their biggest challenge when winning grants. Nearly two-thirds also face pressure over increasing reporting requirements.
Philanthropic funding is the toughest to source, whereas fund seekers cite local councils as much easier to obtain funds from.
What Skills Should a Grant Writer Have?
There are a range of skills that can be obtained by studying grant writing courses, which will help you gain experience … and more importantly … funding wins! They include:
Excellent written communication skills
Top-notch research skills
The ability to understand the needs of who needs funding and the organisation offering the grant money
Excellent organisational and data analysis skills
The ability to focus on details when planning projects
Being able to understand and execute complex instructions
The ability to know how to expertly appeal to funding organisations boards
What Does The Grant Writing Process Involve?
Grant writing can be extremely time consuming and several factors need to be carefully considered when writing proposals including:
Agreeing on the problem. The grant writer must be convinced that funding your program (or theirs) will have a positive and measurable effect. It's important to involve all stakeholders and develop a concise and clear description of the situation or problem that needs to be addressed.
Understanding the grant. This requires a clear understanding of the grant application and what the grantor needs. The grant document should include a comprehensive summary of the project, and the grant seeker should ascertain whether the situation or problem is one that the grantor is willing to support.
Writing the proposal. The program description and the needs, activities and outcomes should form the basis for grant applications. Each proposal should be tailored to individual funders, preferably in a style they prefer. Also, be sure to stick to application criteria including page limit and even font size!
Small Business Grants in Australia
If you a small to midsized business owner and after additional funding, there are a number of grants provided by the state and federal governments in a variety of industries. These are fantastic opportunities for those studying grant writing courses to hone their skills.
Below are some relevant across multiple states, however, there is also a wide range of state-wide grants. You can find out more here.
Start-up Business Grants:
New Enterprise Incentive Scheme (NEIS) – this grant allows those who are unemployed to receive government assistance to become self-employed and business owners. Available in: ACT, NSW, NT, QLD, SA, TAS, VIC, WA.
Landing Pads Program – this grants Australian businesses with a paid-for workspace for up to 90 days. Available in: ACT, NSW, NT, QLD, SA, TAS, VIC, WA.
Accelerating Commercialisation – this small business grant allows businesses to obtain matched funding of up to $1 million AUD along with targeted advice for growth. Available in: ACT, NSW, NT, QLD, SA, TAS, VIC, WA.
The Growth Fund – this grant is for start-ups that are attempting to enter the manufacturing sector. Available in: ACT, NSW, NT, QLD, TAS, VIC, WA.
2020 Science and Innovation Awards – this grant encourages young researchers, scientists and innovators to put forward original projects that aim to keep Australia's rural industries sustainable and profitable. Available in: ACT, NSW, NT, QLD, SA, TAS, VIC, WA.
Talent Plus – this grant targets creative industries and allows for financial assistance of up to $40,000 AUD to support business plans and global outreach. Available in: ACT, NSW, NT, QLD, SA, TAS, VIC, WA.
Marketing & Sales Grants
Building Partnerships NSW – this provides businesses in the technology sector with up to 35% of approved project costs with a maximum of $100,000 AUD. Available in: ACT, NSW, NT, QLD, SA, TAS, VIC, WA.
Taking Your Idea to Market
Innovation Connections – for small and medium-sized businesses, it is possible to get up to $50,000 AUD to work on collaborative projects in the technology sector. Available in: ACT, NSW, NT, QLD, SA, TAS, VIC, WA.
Importing or Exporting
EFIC Small Business Export Loan – provides businesses that are small to medium with $20,000 AUD to $350,000 AUD to cover up to 80% of a contract with an overseas buyer. Available in: ACT, QLD, NSW, NT, SA, TAS, VIC, WA.
Learn how to plan, coordinate, write, package and submit a successful grant-writing proposal to secure funding opportunities with our Introduction to Grant Writing course!
https://www.australianonlinecourses.com.au/wp-content/uploads/Cert-of-grant-writing-image-scaled.jpg
1365
2048
Haley Williiams
https://www.australianonlinecourses.com.au/wp-content/uploads/AOC_logo.png
Haley Williiams
2020-10-13 14:28:04
2020-10-13 14:28:04
Tender A Professional Proposal With Our Grant Writing Courses