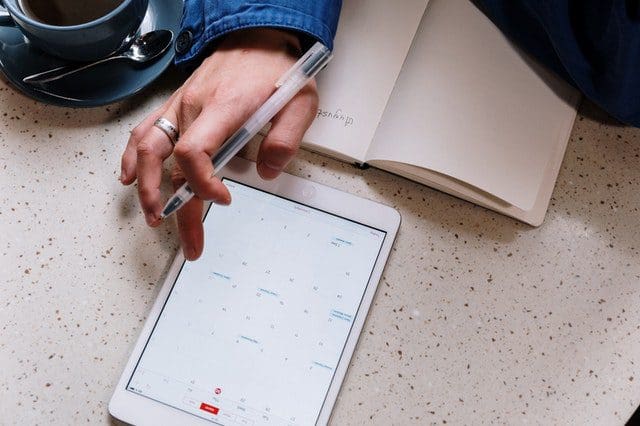 Smash Sales Targets With a Business Planning Course
Ideal for business managers, small business owners and budding entrepreneurs, our Develop and Implement Business Plans course will enable you to discover opportunities but also the potential obstacles you may face when launching or evaluating your business.
In this business planning course you learn how to get the support you need (financial or otherwise), carry out PEST and SWOT analyses and develop employee performance reports to assist in coaching and training under-performers. You will also gain insights into Triple Bottom Line (TBL), Triple Top Line (TTL) value production, how to align your business plan with your company's goals and develop marketing plans, cash flow forecasts and operational, strategic and contingency plans.
Learning Outcomes
Outcomes achieved by undertaking a business planning course include:
Learning how to establish a business plan
Exploring how to draw up a plan
Gaining an understanding of how to develop a business plan
Studying the inclusions for a business plan
Examining marketing plans
Understanding cash flow forecasts
Attaining knowledge of existing businesses
Gaining insights into operational plans (developing a plan and inclusions)
Learning about strategic plans
Exploring senior management
Gaining an understanding of PEST and SWOT analyses
Studying environment and society
Examining Triple Bottom Line (TBL)
Understanding Triple Top-Line Value Production (TTL)
Attaining knowledge of continuous improvement
Gaining insights into communication to all relevant parties
Learning about the availability of required resources
Exploring contingency plans
Gaining an understanding of communication
Studying performance reports
Examining how to analyse employee performance
Understanding coaching and training with those who underperform
Attaining knowledge of performance reports
And more!
Components of a Business Plan
Whether you are planning to open your own business or just keen to recharge your business strategies, you will typically review your business holistically in order to understand how it differs from its competitors. A successful business plan will:
Provide lenders, investors and potential partners with an understanding of your company's structure and goals.
Provide insights into what resources are needed to reach those goals.
Establish a clear timeline of when your company can expect to achieve those goals.
Offer a clear way to track progress as your company grows.
Enable business owners to predict and plan for potential risks.
Every business is different so your business plan will no doubt look very different from other businesses, but, as you'll learn in our business planning course, there are a number of key components that most business plans cover.
Executive Summary
This typically appears first in a business plan and should summarise what you expect your business to accomplish. It is meant to highlight what you intend to cover in the rest of the plan, should be compelling and include your business' mission statement along with a short description of your company's products and services. It is also worth including personal details about your experience in any relevant industries.
Business Description
A company description includes key information about your business, target market and goals. In this section, you should explain why your business stands out from other competitors in the industry and outline its strengths, including solutions it offers to customers and the competitive advantages that will give your business the edge it needs to succeed.
Market Analysis
In this section, you will illustrate that you have a key understanding of the ins and outs of the industry and specific markets. You should substantiate the strengths you highlighted in the Company Description with statistics and data that breakdown industry trends. You could also illustrate what other competitors are doing and how they are succeeding or failing. A Market Analysis should also help visualise your target market — their income, what their buying habits are, what services they want and need etc. Essentially, this section should help explain why your business can do it better!
Competitive Analysis
As you'll learn in our business planning course, a key component of a business plan is the Competitive Analysis. This section will present a clear comparison of your business versus your direct and indirect competitors. It's also where you provide your knowledge of the industry by breaking down their strengths and weaknesses. The end goal here is to show how your business will or does stack up. If you are launching a new business and there are issues that could prevent you from entering the market, this is where you need to be forthcoming.
Management and Organisation
In this section, you should outline how your organisation is set up. Here is where you introduce your management team and summarise their skills and primary job responsibilities. Flow charts are ideal visual tools for explaining a company's chain of command. Also, don't forget to highlight whether your business is a sole proprietorship, operates as a partnership or has a different ownership structure. If you have a board of directors, details should be included in this section as well.
Products and Services
While your Company Description is an overview, a detailed breakdown of your products and services is vital to giving readers a fuller description about the product you are creating and selling, how long they could last and how they will meet existing demand. Here you should mention your suppliers as well as other information about the cost of making your products and how much income you hope to achieve. You should also outline any relevant patents and copyright concerns as well.
Marketing Plan
This section is where you describe how you intend to generate leads and get your products and services in front of your target market. It should detail the outreach and PR campaigns to be undertaken, including how your business will measure the effect of these. The components of a marketing plan can include market research, tailored messaging, marketing platforms including digital, online, radio, magazines etc. and metrics that measure marketing efforts.
Sales Strategy
This section should outline how you will "sell" the products or services that you intend to offer. It must be specific and can include details of how many sales reps you intend to hire, how you will recruit them and what your sales targets will be.
Request for Funding
If you after funding, this section outlines the amount of money you need to set up your business and how you plan to use the capital you are raising. Here it's also worth including a timeline for additional funding you may require to complete other important projects.
Financial Projections
This final section breaks down the financial goals and expectations that you've set based on market research. This includes anticipated revenue for the first 12 months of your annual projected earnings as well as for the second, third, forth and fifth years of business. If you are seeking a small business loan, you should also provide the required financial and background information.
Gain the confidence to develop and implement a successful business plan with a business planning course such as our Develop and Implement Business Plans course.
https://www.australianonlinecourses.com.au/wp-content/uploads/business-planning-course.jpg
426
640
Haley Williiams
https://www.australianonlinecourses.com.au/wp-content/uploads/AOC_logo.png
Haley Williiams
2022-01-11 11:34:54
2022-01-11 11:34:54
Smash Sales Targets With a Business Planning Course