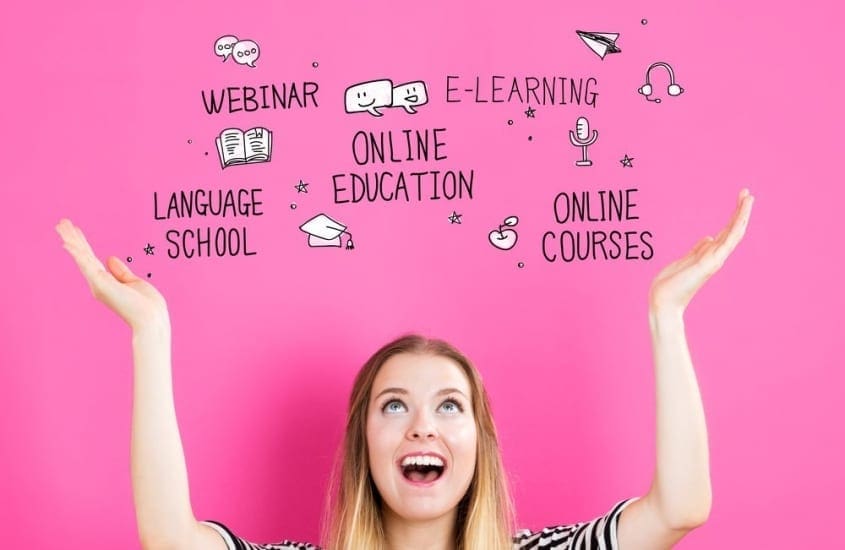 How to select the best online small business courses
Online small business courses have become very popular over the past few years, mainly because an increasing number of employees want to upskill. Maybe you are returning to work after a period away and feel that you want to update your skills? Maybe you want to give yourself a better chance of a promotion, broaden your skills or even learn a new skill?
At Australian Online Courses, we acknowledge that learning new skills can help you to achieve your career goals, but despite the convenience of online courses, their quality has often been questioned. In general, low retention and completion rates of many online small business courses are a consequence of poor quality courses, using outdated teaching methods.
More specifically, many online courses in Australia aren't current or don't give students the opportunity to learn "real world" skills, which can deepen their understanding and enhance their learning.
If you're searching for the right online small business courses to help further your career, here are three tips to make your search more successful:
Find project-based courses: Old school online courses encourage students to be passive by reading texts or watching videos and then writing an essay or answering multi-choice questions. Project-based learning however, encourages students to be more active, using all of their skills to solve complex problems and expanding their knowledge as they progress through the problem. This type of active, in-depth learning is a hallmark of more progressive online courses in Australia and is proving to be very popular with students of all ages.
Expand your horizons: While it's very important to improve the skills required in your current role, if you want to gain promotion or move to a different role, you may need to learn completely new skills. With the wide range of specialised online courses in Australia, you'll want to choose a course which helps you progress towards your long-term career objectives.
Think practically: Too many online small business courses don't actually prepare students for working in the real world, because the courses are not highly focussed on specific marketable skills. For example, when you are returning to work or, as mentioned above, applying for a promotion, you'll be competing with people who have a broad set of similar skills; online courses that teach highly focused, market relevant skills make you a more competitive candidate.
At Australian Online Courses, all our online small business courses are founded on the three learning principles outlined above. To discuss your needs with a learning consultant, call us on 1300 76 2221 or send us an email.
https://www.australianonlinecourses.com.au/wp-content/uploads/Depositphotos_119389798_m-2015.jpg
782
1000
Australian Online Courses
https://www.australianonlinecourses.com.au/wp-content/uploads/AOC_logo.png
Australian Online Courses
2018-03-13 00:00:00
2018-03-13 00:00:00
How to select the best online small business courses