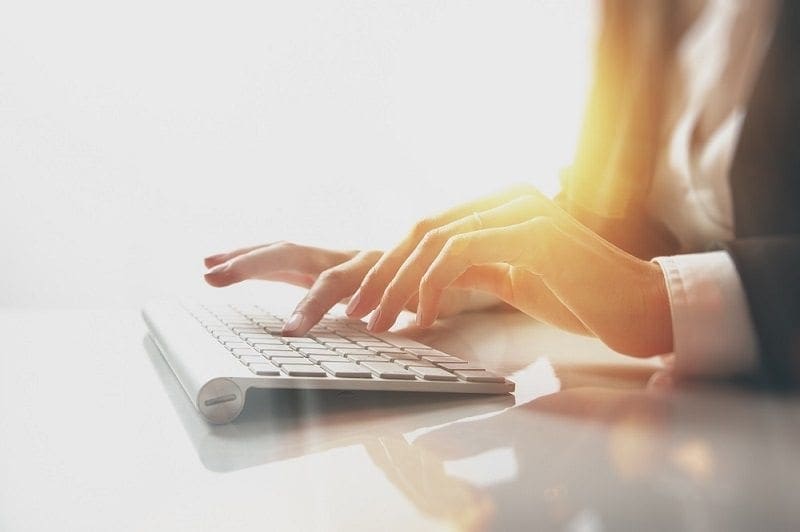 For the record: Why a Certificate of Legal Transcription is so popular
With thousands of law firms across Australia, they represent one of the most desirable workplaces for office personnel wanting to work in the professional services sector.
Key administration roles are crucial to the smooth and efficient day-to-day running of law firms, including the all-important job of legal transcriptionist.  As the name indicates, one of the key functions of a transcriptionist is to turn audio recordings into written documents.
Such transcriptions are typically made from court proceedings, dictated notes and a range of other sources of legal record. Transcriptionists also often perform other tasks such as preparing legal documents and paperwork for filing.
Speed and accuracy are vital
Students wanting to equip themselves with the skills to work in a legal office or in a freelance role should consider online education courses such as a Certificate of Legal Transcription course. Look for an online professional development program that gives you the requisite knowledge and skills to perform at a high level.
A clear focus of this kind of online study is speed and accuracy, both in terms of touch-typing skills and accurate transcribing. You will also need to learn how to understand and use legal terminology, gather and organise information, learn how to plan, and draft and prepare complex legal documents. Other specific skills and areas of knowledge covered in these kinds of courses include:
Preparing for audio transcription

Proofreading

Meeting and conference transcription

Legislation codes and national standards

Court and criminal proceedings

Document management software

Email programs
Legal transcriptionists fulfil different duties to court reporters and stenographers. Unlike, for example, a court reporter who uses special shorthand and stenography equipment to transcribe the spoken word, transcriptionists use a computer keyboard to transcribe dictated recordings. In addition to typing, legal transcriptionists must continually edit information for clarity and ensure the copy is free of spelling, punctuation, grammar and typographical errors. Some of them may also use special transcription machines.
On course for a great career
No formal degree programs are required to become a legal transcriptionist, but the job acts as an important support role for lawyers and other law firm employees. Many workers use such a role to gain experience in the legal system and eventually work as legal assistants, paralegals and lawyers. As a result, legal transcriptionist training through online learning can put people on the path to a long and successful career.
Australian Online Courses offers a Certificate of Legal Transcription course which is delivered completely online via our e-learning system, giving students the flexibility to study anywhere and at any time. They can complete the course, which takes about 150 hours, at their own pace. It is one of a number of popular transcription courses AOC offers, including the Advanced Certificate of Transcription, which equips graduates with all the skills required to work in the legal or medical sectors.
View the Certificate of Legal Transcription course. For details on the great range of courses available at Australian Online Courses, view our course catalogue.
https://www.australianonlinecourses.com.au/wp-content/uploads/Courses-3.jpg
532
800
Australian Online Courses
https://www.australianonlinecourses.com.au/wp-content/uploads/AOC_logo.png
Australian Online Courses
2017-03-03 00:00:00
2019-10-25 13:04:34
For the record: Why a Certificate of Legal Transcription is so popular