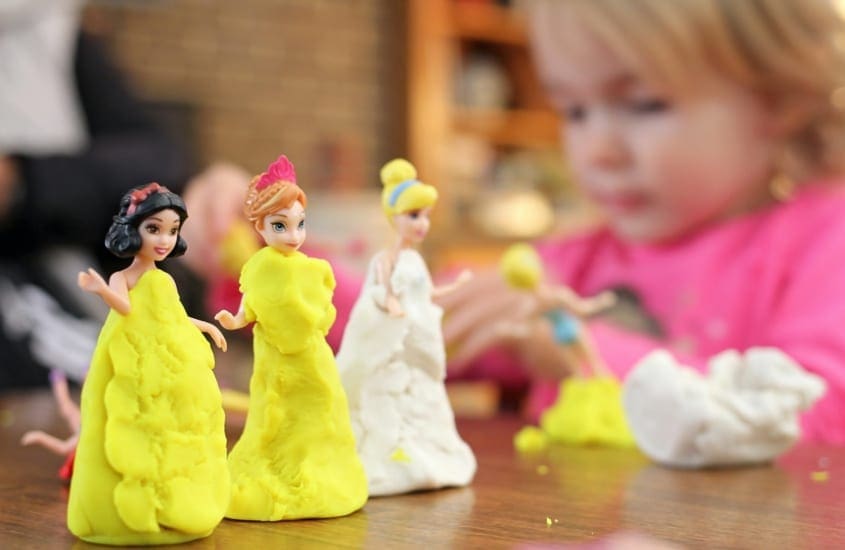 Play Therapy Courses Valuable for Many Professions
Play therapy helps to reduce or eliminate negative or unhelpful behaviours while encouraging the use of positive, more adaptive ones. A play therapy course is useful for parents and carers. It is also valuable professional development in health care, counselling, teaching, and in the toy and gaming sector.
In undertaking a play therapy course, you will learn to encourage healing in children and adults experiencing physical, mental, or emotional trauma. This type of therapy, like other therapies, help to improve mood, coping skills, problems solving, self-awareness, social skills and more. 
The Certificate of Play Therapy is an online play therapy course that will teach you how to apply play therapy to help those with mental health conditions and developmental disorders to regain their motivation and emotional stability. You will also discover how play therapy can help with dementia, family problems and grief and loss
In this play therapy course, you discover the foundations of play therapy. You will also learn how to create the right environment and choose the right toys, materials, and activities to suit a specific client and more.
Learning Outcomes
The purpose of using play therapy, the potential of what it might achieve, and determine situations where it is appropriate to use it as a therapeutic technique.

The therapeutic play continuum, applications of play and play therapy, play therapy tools, advantages and issues arising in therapy.

How play therapy can be used to help children with emotional disturbances, such as depression and anxiety disorders.

In what way play therapy can be used to help children with behavioural disorders such as conduct disorder, oppositional defiant disorder and problems with anger and impulse control.

By what means play therapy can be used to treat developmental disorders such as autism, intellectual disability and learning disorders.

A range of different but closely related therapies including music, art, and drama therapy, and techniques used in these therapies which are incorporated into play therapy.

How play can be used in occupational therapy and other contexts to help people manage or rehabilitate from physical and mental disabilities, and the role of science and technology.

Determine appropriate uses of play therapy for children suffering from social and family-related problems such as grief and loss, crises such as divorce, and trauma-related issues.

Understand the uses of play therapy to assist adult populations with specific emotional and psychological problems which can benefit from play.
What is Play Therapy? 
Psychology Today defines play therapy as a 'psychotherapeutic approach used primarily to help children ages 3 to 12 explore their lives and freely express repressed thoughts and emotions through play. 
'Therapeutic play usually takes place in a safe, comfortable playroom, where very few rules or limits are imposed on the child, encouraging free expression, and allowing the therapist to observe the child's choices, decisions, and play style.
'The goal is to help children learn to express themselves in healthier ways, become more respectful and empathetic, and discover new and more positive ways to solve problems.'
What are the Benefits of Play Therapy? 
You'll discover a wide range of benefits derived from play therapy in play therapy courses, including: 
Improved mood and positive feelings

Better coping skills

Enhanced problem solving

Less internal conflict and stress

Greater self-awareness

Increased impulse control

Appropriate emotional expression

Improved verbal skills

Better communication

Improved social skills

Increased confidence and self-esteem

Greater trust of others

Increased maturity
Types of Play Therapy Toys
The most popular type of play therapy toys falls into three categories, including real-life; expressive and creative; and aggressive-emotional release. 
Child-centred play therapy clinician Dr Garry Landreth recommends therapists include several toys from each category. 
Real Life
Play kitchens and play food

Doctor kits and band-aids

Dolls and Dollhouses

Animals, Cars, Trucks, People

Cash Register and Play Money
Expressive and Creative 
Art supplies

Paint

Play-doh/clay

Dress ups

Puppets and Puppet Shows

Sand 

Water
Aggressive and Emotional Release
Toy guns

 (plastic, not real-looking)

Fake/plastic swords

Army soldiers

Rubber knives

Rope

Aggressive puppets (sharks, dinosaurs, crocodiles)
How Can Play Therapy Help Adults?
It's easy to overlook the relevance of play in treating adult clients. After all, isn't play the work of children? In many ways, teenagers and adults can benefit from re-learning the value of play.
Playful exploration enhances both cognitive and physical behaviours in adult clients. In fact, research from the fields of neurophysiology and molecular biology support play therapy as a therapeutic tool for adults. 
Of course, play therapy may not suit all adult clients. But, play therapy shouldn't be automatically ruled out as developmentally inappropriate without proper assessment and consideration.
Play therapy takes the view that adults retain child-like representations of the world and can make use of non-verbal expression. As such, adults of all ages can get in touch with their inner-child and work through trauma or issues stemming from childhood.
The benefits of play therapy for adults include enhanced relationships, optimised learning, and better overall improve health and wellbeing.
Play therapy with adults may be at its most successful when used in alongside other types of treatment.
Adults with the following conditions may benefit from play therapy.
Dementia 

Grief and loss

Arrested emotional development

Problems associated with developmental disorders 

Depression

Anxiety

Post-traumatic stress

Obsessive-compulsive disorder 

Attention deficit hyperactivity disorder
Play Therapy is a useful tool to have in your professional toolkit, especially if you work in a counselling role. It's also ideal personal development for anyone working with or caring for children, including parents. Discover the Certificate of Play Therapy today and unlock the power of play. 
https://www.australianonlinecourses.com.au/wp-content/uploads/Cert-of-Play-Therapy-blog-scaled.jpg
1365
2048
Haley Williiams
https://www.australianonlinecourses.com.au/wp-content/uploads/AOC_logo.png
Haley Williiams
2020-05-14 15:16:25
2020-05-14 15:16:25
Play Therapy Courses Valuable for Many Professions