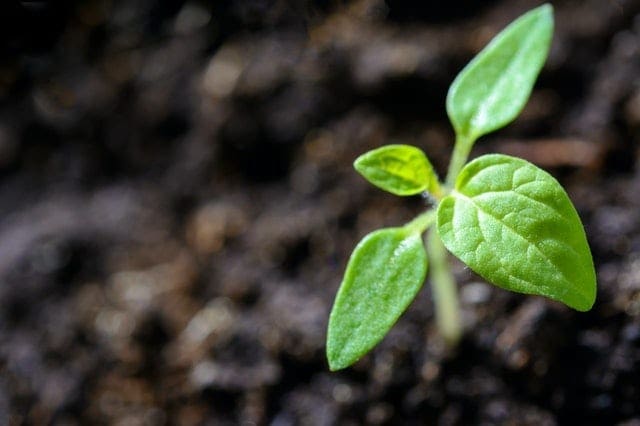 Plant the Seeds For Success With Our Online Biochemistry Course
Chemical reactions are at the heart of everything that happens in a plant, from the germination of seeds and the growth of tissues to the production of fruit and flowers. Our Certificate of Biochemistry (Plants) is ideal for farmers and gardeners, people in teaching or research professions or those working in the hydroponics or horticultural sector.
The course will give you insights into the elements, chemicals, compounds, enzymes, lipids, proteins and hormones of plants, how chemical reactions happen, and how a range of plants can be best managed and used. You will also learn about the nitrogen cycle, assimilation and transpiration, acidity and alkalinity, respiration and photosynthesis, and the chemical analyses and biochemical applications relating to plants.
Get ready to nurture the growth of your career!
Learning Outcomes
Outcomes achieved by undertaking an online biochemistry course include:
Learning about atoms, elements and compounds, chemical names
Studying alkyl and biochemical groups
Exploring the table of significant elements
Gaining insights into carbohydrate types and the carbon cycle
Examining biochemical processes in plants and animals
Understanding the components of a chemical and the classification of living things
Learning about lipids, proteins and carbohydrates
Exploring hydrolysis, aromatic compounds, lipoproteins and proteins in the human diet
Studying hormones, enzymes and isoenzymes
Gaining insights into the effects of temperature
Examining chemical growth modification
Understanding activation
Learning about nitrogen and the nitrogen cycle
Exploring nitrogen fixation
Studying ammonification
Gaining insights into nitrification
Understanding the urea cycle
Learning about photosynthesis and respiration
Exploring light and dark restrictions
Studying the Calvin cycle
Gaining insights into respiration and the rate of respiration
Examining assimilation and transpiration
Understanding transpiration and the factors that affect it
Learning about the metabolism of plants and animals
Exploring animal nutrition, respiration and synthesis
Studying mechanisms and nutrient uptake in plants
Gaining insights into acidity and alkalinity
Understanding how to measure soil and media pH
Learning about nutrient availability and pH
Exploring Cation exchange capacity and pH
Studying plant cellular pH balance
Gaining insights into chemical analysis
…And more!
10 Fascinating Facts About Photosynthesis
Photosynthesis involves a set of biochemical reactions where energy from the sun converts water and carbon dioxide into oxygen and glucose. Here are some fascinating facts about photosynthesis that will give you all the motivation you need to study our online biochemistry course.
#1 – Plant use glucose in lots of ways
All life forms that require oxygen to survive use glucose in a process called aerobic cellular respiration. This breaks down glucose molecules and stores the energy that's released during the process. This provides the energy cells need, however, glucose is also used for other purposes. Plants use it as a building block to build starch for their long-term energy storage and cellulose to build other structures.
#2 – Chlorophyll makes leaves green
The reason why plants are green is that their cells contain an abundance of chlorophyll. It is the most common molecule used for photosynthesis. Chlorophyll absorbs solar energy, which drives the reaction between water and carbon dioxide. The pigment appears green because it absorbs red and blue wavelengths of light and therefore reflects the colour green!
#3 – There are other photosynthetic pigments
Chlorophyll is not a single pigment molecule. It is a family of related molecules that share a similar structure. Other pigment molecules also reflect and absorb different wavelengths of light. In autumn, leaves produce less chlorophyll to prepare for winter, which is why leaves change colour. The gold, red and purple colours are other photosynthetic pigments.
#4 – Photosynthesis is performed by chloroplasts
Plants have eukaryotic cells, which contain specialised structures known as organelles, including chloroplasts. These contain chlorophyll which make glucose via photosynthesis. A chloroplast contains structures called stroma and grana (grana collectively form a structure called a thylakoid). Light-dependent chemical reactions involving chlorophyll take place in the grana and thylakoids.
#5 – Chlorophyll loves the number six  
Glucose is a large molecule even though it's a simple sugar compared to water or carbon dioxide.  It takes six molecules of water and six of carbon dioxide to make one molecule of glucose and six molecules of oxygen. Here's a lovely chemical equation you'll probably encounter when studying an online biochemistry course.
6CO2(g) + 6H2O(l) → C6H12O6 + 6O2(g)
#6 – The opposite of photosynthesis is cellular respiration
Photosynthesis yields molecules used for energy and produces glucose, which is an energy storage molecule. It requires water and carbon dioxide to make oxygen and sugar. Cellular respiration takes the sugar and turns it into a form that plants can use. It uses oxygen and sugar to release water, carbon dioxide and energy.
Photosynthetic organisms perform both of these reactions, but in plants, these reactions aren't equal. Green plants release much more oxygen than they use, which is why they are a vital part of our planet's breathable atmosphere!
#7 – Other organisms perform photosynthesis
Organisms that use light for the energy they need to make their own food are called producers. While plants are the most well-known producers, cyanobacteria algae and some protists also make sugar via photosynthesis. There are also 'consumers', which are creatures that eat producers to get energy.
One example is a species of sea slug (Elysia chlorotica). It steals photosynthetic organelles chloroplasts from algae and puts them into its own cells. The oriental hornet (Vespa orientalis) uses the pigment xanthoperin to convert light into electricity, which it uses to power its nightly activities.
#8 – Photosynthesis takes many forms
Plants use different sets of reactions to achieve photosynthesis, including light reactions and dark reactions (you'll learn this in our online biochemistry course — it's called the Calvin cycle). C3 photosynthesis occurs when plants have availability to lots of water. They use an enzyme called  RuBP carboxylase that reacts with carbon dioxide, and both dark and light reactions can occur simultaneously in a plant cell.
In C4 photosynthesis, instead of RuBP carboxylase, the enzyme PEP carboxylase is used. This is useful when water is scarce and all of the photosynthetic reactions can't take place in the same cells.
In CAM photosynthesis, carbon dioxide is only taken into plants at night, where it is stored to be processed during the day. This process helps plants conserve water, because leaf stomata are only open at night when it's more humid and cooler. The downside is the plant can only produce glucose from the stored carbon dioxide, and because less is produced, plants (like desert plants) tend to grow very slowly.
#9 – Plants are constructed for photosynthesis
The entire structure of a plant is built to support the process of photosynthesis. Leaves contain pores called stomata that limit water loss and control gas exchange. Some plants also have spines that promote water condensation and a waxy coating that minimises water loss. The roots of a plant are designed to absorb water, which is transported by vascular tissue called xylem to leaves and stems.
#10 – Photosynthesis makes our planet liveable
Photosynthesis releases the oxygen humans and animals need to live, but another important component of the reaction is carbon fixation. When humans and animals exhale carbon dioxide, photosynthetic organisms like trees and algae remove carbon dioxide from the air and transform it into other organic compounds … which ultimately supports life!
Gain a broad understanding of the importance of plant biochemistry, not only for plants but for the environment and humans as well with our Certificate of Biochemistry (Plants).
https://www.australianonlinecourses.com.au/wp-content/uploads/Biochemistry-plants.jpg
426
640
Haley Williiams
https://www.australianonlinecourses.com.au/wp-content/uploads/AOC_logo.png
Haley Williiams
2020-10-20 12:19:13
2020-10-20 12:19:13
Plant the Seeds For Success With Our Online Biochemistry Course