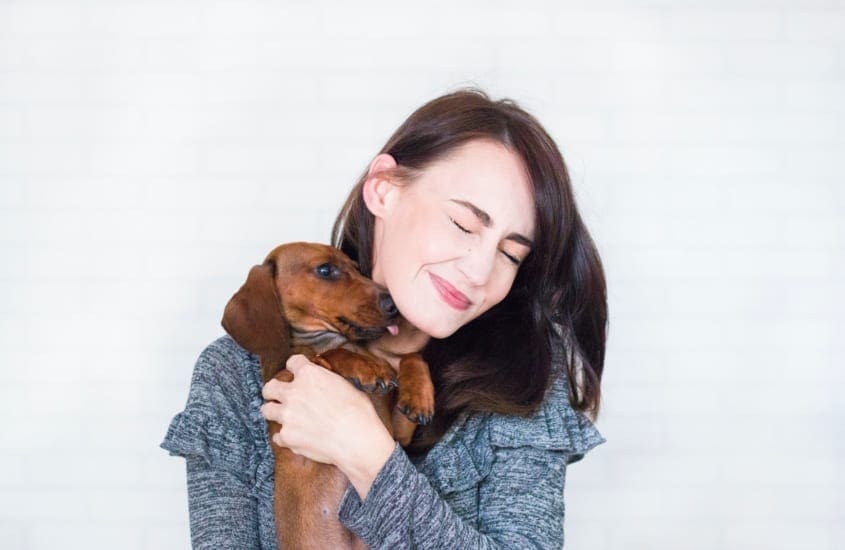 Perfect for Pet Owners & Professionals – The Certificate of Pet Care
Whether they have legs, wings, scales or fins – professional pet care keeps our animals happy and healthy.  This course is ideal for pet owners, handlers, pet sitters, those who work in pet care or anyone with a passion for domesticated animals.
The Certificate of Pet Care is an online program that will give you a sound introduction into caring for a wide variety of different pets, including how to feed, groom, exercise and breed them.
Why Enrol in this Course?
This professional development course has been created by highly qualified and experienced professionals, including veterinary surgeons, a former wildlife park manager, and university lecturers.  It is a must for any animal lover, particularly those wishing to work with domestic animals or in the pet care industry.
Throughout this online course, you will learn about pet care needs, the relevant laws and licenses on pet care, and how charities care for our companion animals.
You will also learn about the breeds and care of a variety of cats, dogs, birds, fish, rabbits, reptiles, amphibians, mice, hamsters and guinea pigs.
Learning Outcomes
In this online pet care course, you will learn about all aspects of pet care from feeding and grooming to licencing and laws. You'll also gain a professional development qualification to help you in a career working with animals or to better care for your own pets.
Discuss the general principles of pet care, as they relate to a wide range of different types of pets.
Describe routine care for cats.
Compare the characteristics of different cat breeds.
Describe routine care for dogs.
Compare the characteristics of different dog breeds.
Describe routine care for birds, fish, rabbits, reptiles, amphibians, and rodents
Learn to cater to a wide variety of needs, including food, water, exercise, shelter, hygiene and controlling pests and diseases.
7 Popular Small Dog Breeds
If you're looking to adopt or purchase a small dog breed, you might be wondering which is best for your family and circumstances. The following is a list of the seven most popular small dog breeds in Australia for your consideration.
Cavalier King Charles Spaniel
One of the largest of the toy breeds, Cavalier King Charles Spaniels are both athletic and calm in nature, making them ideal therapy and family companion dogs. They are popular for their generally quiet nature and make good candidates for apartment living or small yards.
Miniature/Toy Poodle
Ranked second most intelligent dog breed behind the Border Collie, the Poodle is skilful in many dog sports and activities, such as agility, obedience, tracking, herding, circus performance, and assistance dogs. They are a popular small dog breed for their active and intelligent nature.
Jack Russel
Happy and energetic with a strong desire to work, Jack Russels are a popular small dog breed. Digging is to be expected of a Jack Russell, especially in pursuit of rodents! Hunting ability is bred into them – it is their nature!
French Bulldog
You can expect a pleasant, easy-care companion with a playful nature in the 'Frenchie'. Alert, affectionate and lively but are not yappy, this sweet and comical breed is a favourite for all the right reasons! The Frenchie gets along well with people and socialises well with other dogs.
Beagle
Active companion pets for children and adults, this small dog breed is popular for its fun-loving nature. They can be stubborn and may need extra patience and creative training techniques to be obedient companions!
Pomeranian
The compact, active, and obedient Pom (as they are affectionately known) is descended from large sled dog breeds. This foxy-faced dog is very capable and does well agility and obedience training, but it's also a perfect family, housedog.
Shih Tzu
The name Shih Tzu means little lion, but this small dog breed couldn't be further from ferocious. On the contrary, Shih Tzu's are lovers not hunters, bred solely as companion pets. They are affectionate, happy, outgoing people-pleasers!
5 Popular Designer Dog Breeds
A designer small dog breed is one that has been crossbred with two popular purebreds. The ability to breed for specially chosen traits and characteristics is becoming increasingly popular. As a result, the price of these 'mixed breed' designer dogs is skyrocketing as breeders try to keep up with demand. In Australia, the poodle crosses are common – as are the following designer breeds.
Cavoodle (Cavalier King Charles Spaniel x Poodle)
The Cavoodle is a cute small breed dog that doesn't require much space and thrives on human companionship. They are also highly intelligent and child-friendly with a relatively long lifespan and few health issues!
Moodle (Maltese x Poodle)
Known as the 'forever puppy', this gorgeous small dog breed is designer for keeping its sweet puppy look into adulthood. The Moodle can be a barker but with training, this behaviour can be curbed as the breed is also highly intelligent.
Spoodle (Cocker Spaniel x Poodle)
A cross between a cocker spaniel and a poodle, this scruffy-coated designer dog is people-oriented, friendly, and energetic! It's the combination of a wonderful temperament and high intelligence that makes this non-shedding breed so popular.
Shitese (Shih Tzu x Maltese)
Also known as a Mal-Shi or Malte-Tzu, this small dog breed is unique.  It has a marvellous variety of appealing characteristics. As well as being a low-shedding dog, the Shitese is also adorable, friendly, loyal, and easy-going with people of all ages.
Puggle (Pug x Beagle)
Gorgeous name aside, this small dog breed is designer for many good reasons.  It's friendly, energetic, trainable nature and love of its human companions – kids and adults alike – make it a popular choice. It also has all the cuddly traits of the pug with the active heart of a beagle. What a combination!
Whether you want to work in the pet care industry or take better care of your own pets, our Certificate of Pet Care is ideal professional or personal development for you.   
https://www.australianonlinecourses.com.au/wp-content/uploads/Cert-of-Pet-Care--scaled.jpg
1377
2048
Haley Williiams
https://www.australianonlinecourses.com.au/wp-content/uploads/AOC_logo.png
Haley Williiams
2020-05-07 14:54:26
2020-05-07 14:57:18
Perfect for Pet Owners & Professionals – The Certificate of Pet Care