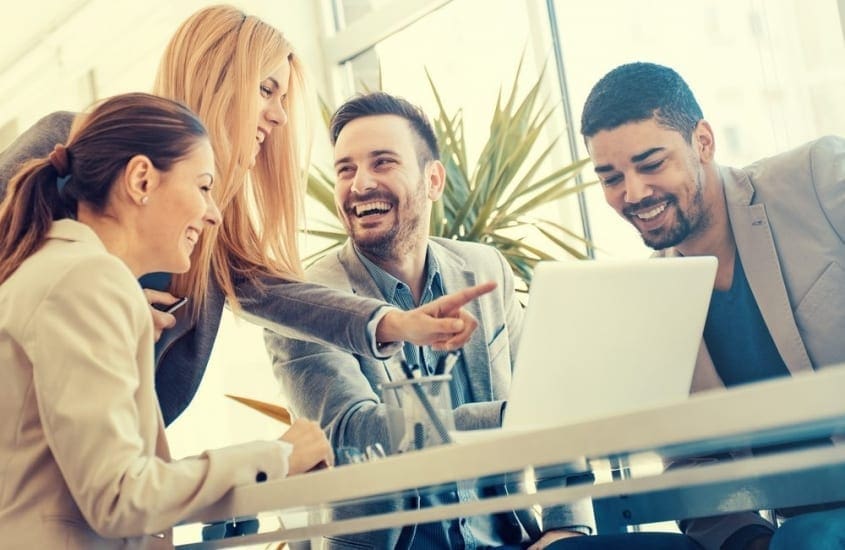 Are You a People Person? Meet Your Best Career Options
Do people feel like you take a genuine interest in them? That's because you do – you can't fake it and you don't need to. You're a people person. You have that special quality that can't be bought or taught – charisma!
And while your people skills are valuable at social gatherings and parties they're also just as essential as any other skill when it comes to discovering a rewarding and lucrative career.
You might not realise it, but leveraging your extroversion, caring personality and high-level interpersonal skills can be a game-changer when it comes to finding a career that not only fulfills you but also rewards you with commensurate salary.
According to Career Consultant Leah Lambart of Relaunch Me there are many careers that not only require high level "people skills" but are integral to the position.
So if you're a social butterfly looking for a career that meets your expectations, consider one of the Top 10 Careers for Those with People Skills and the 10 High Earning Careers for Social Butterflies according to Lambart.
Top 10 Careers for Those with People Skills
Sales and Business Development
Human Resources or Recruitment
Teacher or Trainer
Hospitality
Public Relations
Consulting Services
Customer Service Roles
Real Estate
Marketing
Retail
10 High Earning Careers for Social Butterflies
Barrister or Lawyer
Marketing Director
Marketing Product Manager
Human Resources Director
Construction Manager
Sales & Business Development
Management Consultant
Insurance Broker
Public Relations Executive
Operations or General Manager
What's your Best Match?
If you're unsure about how your personality translates to a perfect match career, Lambart recommends a personality assessment. She says as part of her career coaching work, she uses a career-focused personality assessment tool called Career Magnifier. You can also try the 16 Personalities Test or for a more detailed assessment, try MBTI Personality Test.
Upskill for Career Success
If your current career isn't a good match consider taking a new direction with an online education course offering flexible delivery so you can study at your own pace.
Australian Online Courses offers professional development and certificate courses that are delivered completely online via our e-learning system, giving students the flexibility to study anywhere and at any time.
On Course for a Socially Rewarding Career.
So you've figured out you need people in your work life. Now take the next step by studying what you're passionate about. Australian Online Courses offers a range of online courses that compliment your social skills for career success.
What's Your Course?
Top career choices for those with people skills and high earning roles include Human Resources, Recruitment and Industrial Relations. If this sounds like a smart career move, why not enrol in Certificate of Employee and Industrial Relations, which provides skills and knowledge to manage employee and industrial relations matters in an organisation. This online professional development course can lead to a rewarding career where your people skills are valued and rewarded.
Or a Recruitment Consultant Training Program, offering skills and tools to succeed in the exciting and fast-paced recruitment industry. This online course for new recruitment consultants is a sales focused program aimed at helping new recruiters build their desk with a focus on new business development.
https://www.australianonlinecourses.com.au/wp-content/uploads/are-you-a-people-person-your-best-career-match.jpg
667
1000
Australian Online Courses
https://www.australianonlinecourses.com.au/wp-content/uploads/AOC_logo.png
Australian Online Courses
2017-05-10 00:00:00
2021-11-26 13:36:11
Are You a People Person? Meet Your Best Career Options