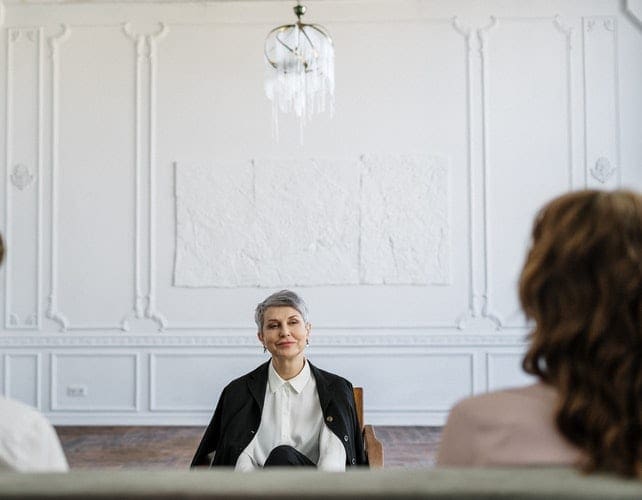 Online Counselling Course Promotes Professional Practice
Developing an awareness of your own beliefs, issues, biases and adhering to ethical and moral standards ensures best care practices for clients and patients. Continually improving yourself and recognising when to refer a patient is also crucial to ensuring professional practice.
The Certificate of Professional Practice is a professional development course that is ideal for counsellors, psychologists, health care workers, social workers and anyone in the mental health sector.
In this online counselling course, you will learn about the client/counsellor relationship, ethics and confidentiality and counselling versus mental health issues. You will also study self-awareness, emotions, behaviour, personality and quality of effectiveness of supervision.
This course also lays the foundations for professional counselling practice and provides a framework for those wanting to add counselling skills to their professional development portfolio.
Learning Outcomes
Outcomes achieved by undertaking an online counselling course in professional practice includes:
Discuss personal qualities that counselling will draw upon and demonstrate an awareness of the types of issues new counsellors need to resolve within themselves.

Raise awareness of the ethical issues that arise within the profession, legal requirements, informed consent, decision-making and other related topics.

Gain insight into how the self, and one's perception of self-influences both the client and the counsellor

Understand the effect of the self upon relationships both within and outside the counselling process.

Enhance awareness of what is considered a healthy personality, to consider different types of personality tests, and to become aware of the application of different approaches to personality within the counselling process.

Explain how emotions arise, what they are, how they influence our bodies, minds and behaviour, and their role in the counselling process.

Understand the necessity for counsellors to have ongoing supervision throughout their professional career and be continually striving to upgrade their skills.

Delineate circumstances in which it is preferable to refer a client on to another health care professional, and to understand some of the central disorders that they may encounter.

Describe how dependency can evolve in the counselling process.

Discuss the importance of upgrading skills and ongoing supervision.

Outline methods of observation used in supervision.

Discuss the counsellor's responsibility to the client.

Define symptoms of commonly encountered disorders.

Discuss how the counsellor's sense of self-awareness can affect the counselling process.

Describe how self-perception can influence identity, roles and self-actualisation.

Define schemas, scripts, and attributions and their influence on social perception.
And more!
What is Professional Practice?
The term 'professional practice' refers to the conduct and work of someone from a particular profession. In this course, you will study professional practice as it relates to counselling. Awareness of professional practice is arguably the most critical factor for client/patient satisfaction and favourable outcomes. 
What is Professional Counselling?
Professional counselling is a safe and confidential collaboration between mental health professionals and clients to improve mental health, navigate difficult life transitions, improve self-awareness and resolve concerns.
Counselling is a profession that is evidence-based and aims to empower clients and facilitate positive change. The profession is based on a non-medical model of care and instead uses a biopsychosocial approach.  The focus is on the treatment and prevention of mental illness and promoting mental health and wellbeing.
Counselling skills are used in many professions – but counselling professionals are qualified and registered to support clients in therapy with their mental health and wellbeing.
What are Counselling Skills
You don't have to be a professional psychologist or social worker to develop counselling skills. In fact, developing counselling skills is beneficial for a range of professions and careers. They not only help build trust and rapport but promote active and emphatic listening so that clients or patients feel supported and understood.
At the heart of counselling are exceptional listening skills – not advice-giving. So, clients or patients are encouraged to find solutions to their own personal problems and difficulties.
The ability to help someone in distress requires counselling 'skills', including listening, reflecting and paraphrasing, clarification, focusing, rapport building and summarising.
Listening
Listening (or attending) involves more than just hearing. It includes appropriate eye-contact, body language and gestures, facial expressions, tone of voice and even silence.
Reflecting & Paraphrasing
The ability to repeat and convey a shorter version of a client's story back to them accurately demonstrates understanding and that you have listened.
Clarification
Clarification and considered use of questions are crucial to necessary counselling skills. It's important to use open-ended questions to gain more information and to build trust.
Focusing
Focusing techniques help establish core issues of concern and ensure discussions revolve around your clients' most pertinent challenges. 
Rapport Building
Developing trust and creating a genuine connection with your client is at the heart of rapport-building. Rapport is built when a client feels safe and comfortable in the counselling session. 
Summarising
Finally, to condense information in response to a client's concerns and validate their feelings, you should summarise. Summarising is basically extended paraphrasing.
What Are the Qualities of Good Counselling'?
In gaining counselling skills, you become a better support person – or helper!
Keeping confidentiality
Having empathy
Positive regard
Being respectful
Exuding warmth
Being genuine
Non-judgemental
Gain a thorough understanding of professional practice as it relates to the counselling profession in this online counselling course. Enrol today in the Certificate of Professional Practice.
https://www.australianonlinecourses.com.au/wp-content/uploads/Counsellor-relationship.jpg
500
642
Haley Williiams
https://www.australianonlinecourses.com.au/wp-content/uploads/AOC_logo.png
Haley Williiams
2021-01-14 17:54:46
2021-01-14 17:54:46
Online Counselling Course Promotes Professional Practice