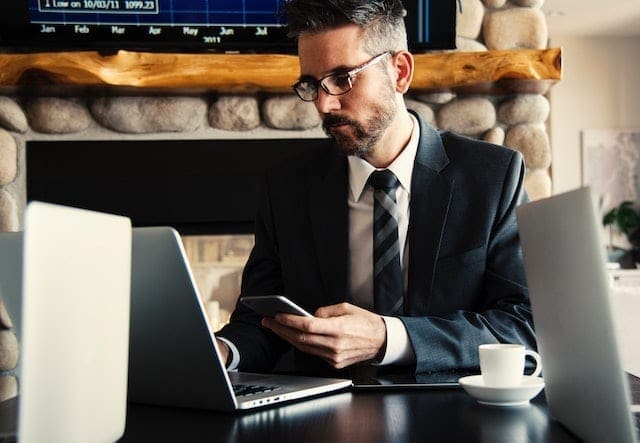 Conveyancing as a Career – Discover Conveyancing Courses!
Conveyancers are law specialists. They are responsible for the preparation of documents on legal transfer of residential or commercial property or land from one owner to another.
As well as legal expertise, they also need excellent people skills and a desire to assist people in fulfilling their dreams and aspirations.
If this sounds like you, our Certificate of Conveyancing can help you to pursue a bright future as a conveyancer. Or perhaps you simply want to gain property law knowledge as professional development in your current career.
In this conveyancing course online, you'll discover how to use legal terminology, read and interpret legal documents, apply principles of confidentiality in a legal environment and analyse and interpret legal requirements.
On completion of this conveyancing course online, you'll be prepared to work as a conveyancing assistant, paralegal or administrator in a legal office or legal department.
So, whether you're a career changer, a current practitioner wanting to refresh or formalise your skills or work in an administrative role and want to enhance your knowledge of conveyancing – this course is for you!
Learning Outcomes
Outcomes achieved by undertaking conveyancing courses online include:
Introduction to conveyancing
Conveyancing process
Components
Types of title
Taxes
Contract of Sale
Contract Law
Vendor responsibilities
Special conditions
Breaches of contract
Remedies and damages
Define the nature of document
Document function on conveyancing transaction
Statutory and general law principles
Using law principles to identify purpose of document in transaction process
Interpreting the document
Rules for precedents, standard form contracts and statutory forms
Classification of terms
Legal research and legal sources
Legal terminology
Written and oral communication
Model of communication
Internal and external parties
Appropriate legal terminology
Policies and procedures
Work within accepted codes of conduct
Review and approval of work
Updating law firm paperwork
Progress reports
Methods for organising a file
Interpret legislative requirements affecting conveyancing transactions
Legal frameworks
Common law and contract law
Formation on contracts
Legal nature and relevance of documents
Examples of legal documents
Understanding the legal nature of documents
Structure, function and significance of conveyancing document
Clarify and assess client needs and expectations
Key policies procedures and business requirements of the practice
Identify information relevant to the transaction
Types of property searches
Arrange the settlement
Parties to the transaction
Conducting transactions
…And more!
What Does a Conveyancer Do?
You might be wondering about whether you'd be a good fit for this type of work. First, let's take at what precisely a conveyancer does and the critical skills you'll need to be successful in this job.
The primary role of a conveyancer is to prepare documents for the transfer of residential or commercial land or property from one owner to another. It seems straightforward enough, but there's more to conveyancing than meets the eye – and attention to detail is a critical skill you'll need to develop.
Duties & Tasks of a Conveyancer
If you've been considering conveyancing as a career, you might wonder about the general duties and tasks required. While the primary responsibility is the legal transfer of land and property through documentation, the following are other day-to-day tasks that are performed by conveyancers.
Advise clients on contractual requirements for the sale of property
Ascertain who legally owns a property
Draft contracts with details of the sale
Write letters, emails and memos
Liaise with mortgage brokers, lenders, real estate agents and solicitors
Conduct title and other government searches and enquiries
Prepare contracts and transfer documents
Attend property settlements and exchange contracts
Organise and advise on lease documentation
Check that contracts are signed and exchanged
Keep records of payments
Critical Skills of a Conveyancer
To become a conveyancer, some skills and interests indicate that you'd be a good fit for this career. The following is not an exhaustive list but is a guide to the type of skills you need (or can develop) to be a successful conveyancer.
Excellent communication skills (written and verbal)
Understanding and ability to explain complex legal terms
Problem-solving skills
Good research skills
Integrity and good judgement
Interpersonal skills to work with people of different backgrounds
Where Do Conveyancers Work?
Conveyancers are largely self-employed professionals, so there is the opportunity to be your own boss. However, if business ownership isn't on your to-do list, that's okay as these legal professionals also work for businesses such as law firms, banks and government departments
Career Prospects
This career is highly dependent on the number of properties bought and sold. Job Outlook reports that employment for conveyancers is forecast to grow as fast as the average for all other occupations.
Conveyancer or Solicitor – What's the Difference?
Often the role of a conveyancer is confused with a solicitor, but these are related yet separate professions. And while a solicitor can perform conveyancing on behalf of a client, their fees are significantly higher due to their expertise in all areas of law.
Solicitors are fully qualified lawyers with a broad scope of legal knowledge. As such, they can offer complete legal services, including taking individuals to court.
On the other hand, conveyancers have detailed knowledge in one area of law – property law! They don't need a law degree and can charge substantially less in fees to perform conveyancing.
Related Careers
Conveyancing isn't for everyone, but if you're interested in this type of work you might find one of these other related careers appealing.
Accountant
Solicitor
Insurance Officer
Law Clerk
Lawyer
Real Estate Salesperson
Valuer
Do you want to learn conveyancing? A conveyancing course online, such as our Certificate of Conveyancing is an ideal way to step into this fast-paced field!
https://www.australianonlinecourses.com.au/wp-content/uploads/Certificate-of-Conveyancing.jpg
443
640
Haley Williiams
https://www.australianonlinecourses.com.au/wp-content/uploads/AOC_logo.png
Haley Williiams
2020-09-30 13:48:48
2020-10-06 11:21:23
Conveyancing as a Career – Discover Conveyancing Courses!