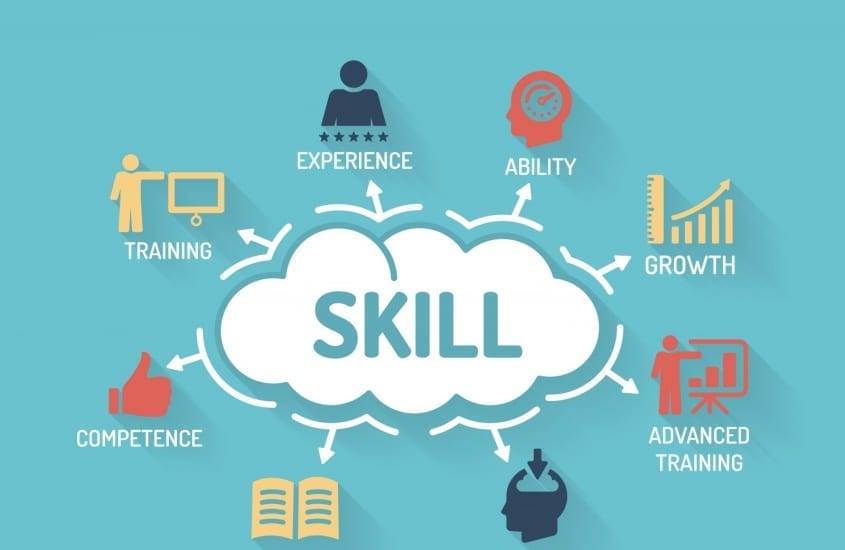 The Must-Have Skills Employers Want – and How to Get Them Online
Getting your dream job can be tough, but online education is equipping graduates with the skills they need to stand out from the pack.
In a highly competitive job market, employers are demanding a lot from their employees.
A great CV, communications skills, computer and software knowledge, social media nous, you name it.
This is reflected in a recent Graduate Careers Australia survey identifying the key skills that Australian employers are seeking.
What topped the list? Communication skills came in first, followed by academic results and a capacity for teamwork, while the broader list included aptitude, interpersonal skills, leadership talent, plus work experience.
The list makes for daunting reading. However, the good news is that online education courses give a wide range of job-seekers the ability to quickly and affordably enhance their skills and take on new roles. The range of courses is comprehensive, covering the gamut from business management and information technology to arts, health and nutrition, engineering, human resources, cooking and a whole lot more. Students can also sign up for subjects that some traditional colleges do not cover, such as social media marketing and office administration, for example.
These real-world courses are highly relevant in the modern workforce and make a valuable addition to a CV, while they typically cost a fraction compared with related university degrees.
The upshot is that this online educational model is closing the skills gap and effectively meeting the demands of both employers and students. Online courses have a number of significant advantages over traditional approaches:
Flexibility: you can enrol and study at your own pace wherever there is internet while gaining qualifications without having to take time off work or neglect your family duties.
Convenience: you are not locked into living near a particular education institution, and online lectures and materials are sent electronically, allowing students to plan their study time around life and work.
Choice: you can select from a multitude of courses that have real relevance in today's job market while, if necessary, getting free extensions to complete course material.
Support: you can get around-the-clock access to tutors when you are stuck on a subject.
There is no excuse for not being job-ready.
AOC courses have been developed in consultation with industry representatives and are recognised by a range of employers, including government departments. This means our graduates have the sort of knowledge and skills that can be quickly and successfully applied in the workforce.
Choose your preferred area of study, enrol … and get started on the path to an exciting new career.
For more details on the great range of courses at Australian Online Courses, visit www.australianonlinecourses.com.au
https://www.australianonlinecourses.com.au/wp-content/uploads/australianonlinecourses-onlinelearning.jpg
1226
1600
Australian Online Courses
https://www.australianonlinecourses.com.au/wp-content/uploads/AOC_logo.png
Australian Online Courses
2016-06-20 00:00:00
2019-10-25 12:10:52
The Must-Have Skills Employers Want – and How to Get Them Online