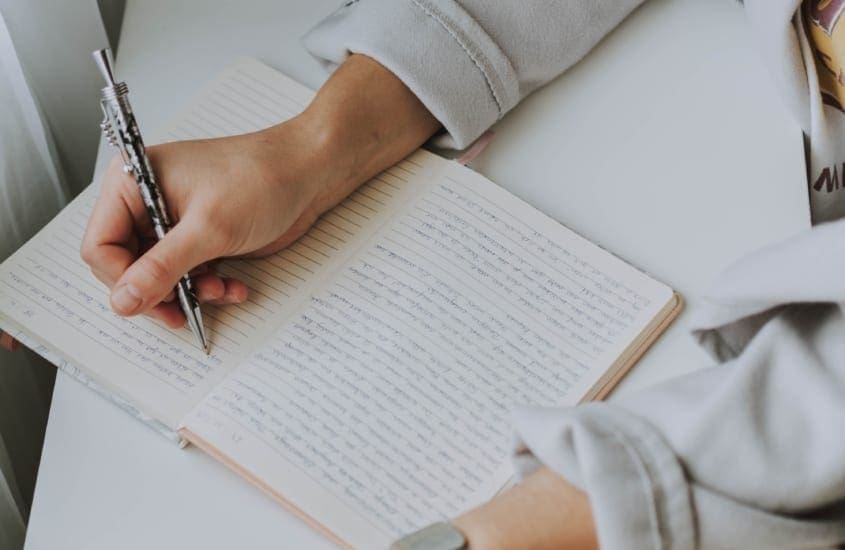 Learn How to Write a Biography – Certificate of Biographical Writing
Biography writing is the art of telling someone else's life story. It highlights their work, achievements, and contribution to the world. A biography may cover a person's whole life or only a short period, from a week to a few years. Popular subjects for biographers include historical figures, actors, artists, writers, and political figures.
The Certificate of Biographical Writing is an online program that will teach you how to write a biography, from researching to editing and publishing for publication. On completion of this online course, you'll feel confident in constructing your first draft of a biography for the purpose of publication.
Learning Outcomes 
In this online course, you'll discover how to write a biography and will achieve the following learning outcomes. 
In this online biographical writing course, you will learn about all aspects of conservation. 

Determine when, why, where and how biographies are written.

Determine sources of information and then acquire appropriate information for a biography.

To decide on the type of biography and context in which it should be developed, based upon researched information.

Write different types of short biographies to meet different purposes.

Analyse a life to determine the structure, style and content of a comprehensive biography that could become a small book, large book, or screenplay.

Plan a type of biography.

Determine how a biographical manuscript may be dealt with after the author completes writing; to produce and market a finished product.

Apply knowledge and skills developed throughout this course, to research and produce a biographical short story.

Discuss how topics are integrated into biography and how they help or hinder the work.

Create a biographical timeline.

Locate a biography, in print or online, and assess the referencing used.

Identify a theme or themes in a biographical work and think about how events in the work tie back to the theme.

Research copyright and libel laws in your area.

Research letters requesting information or interviews with experts or other sources.

Locate two pieces of primary evidence, then two pieces of secondary evidence for the topic of your choice. Keep notes on how you found your evidence and what makes it primary and secondary, respectively.

Research short biographies of "ordinary" people.

Analyse the life of a person you'd like to write about. Look at this task from the perspective of deciding what content you would include and the best structure and style to use for this subject.
Creative Non-Fiction – Biography, Autobiography & Memoir
A biography, autobiography and memoir are all creative non-fiction genres. A biography is the life history of a person, authored by someone else. An autobiography, on the other hand, is the story of a person's life, written by that person. And a memoir is a collection of memories written by the person themselves.
5 Famous & Fascinating Biographies
Biographical writers know how to write a biography to capture their subject's major life events while telling a gripping story. Great biographies should engross the reader just like fiction. Generally, biographers have a keen interest in their subjects. The following is a list of five popular biographies of notable public figures. 
The Dalai Lama by Alexander Norman
This biography of His Holiness the Dalai Lama is the first authorised book in 25 years. The author, an acclaimed Oxford-trained scholar of the history of Tibet, presents the definitive biography. It is a unique, multi-layered, and at times even shocking tribute to this inspiration public figure. 
The Dalai Lama illuminates an astonishing odyssey from isolated Tibetan village to worldwide standing as a spiritual and political leader of one of the world's most profound and complex cultural traditions. 
Careless Love: The Unmaking of Elvis Presley by Peter Guralnick
Commencing with Elvis' service in the army in 1958 and culminating with his death in Memphis in 1977, Careless Love chronicles the unravelling of a life that shone so brightly. The work focuses on the complexities of Elvis' relationship with his manager, Colonel Tom Parker. It's a spectacular revelatory read and offers a unique perspective on American popular culture and the trappings of success. It shines a spotlight on one of the most misunderstood public figures of all time!
Marilyn Monroe by Barbara Leaming 
Barbara Leaming's Marilyn Monroe is a multifaceted, sympathetic portrayal that will forever change the way we perceive one of the most enduring icons of sexuality. If you think you've heard all there is to know Marilyn Monroe, you're in for a surprise. This author reveals a fresh narrative of sexual, psychological, and political intrigue.
Elon Musk: Tesla, SpaceX, and the Quest for a Fantastic Future by Ashlee Vance
Author Ashlee Vance delves into the technology and vision of Elon Musk, entrepreneur and innovator of SpaceX, Tesla, and SolarCity. Musk sold one of his Internet companies, PayPal, for $1.5 billion. This exciting biography explores the genius's life and work, from his turbulent beginnings in South Africa and arrival in the United States to his remarkable technical advances and entrepreneurial pursuits.
Becoming Dr Seuss by Brian Jay Jones
A biography of Theodor Geisel, author of the legendary Dr Seuss books, is a definitive, fascinating, all-reaching book by biographer Brian Jay Jones. Dr Seuss is a wild, wonderful, and whimsical children's character – think The Grinch, the Cat in the Hat, and Horton, to name just a few! But his creator, Theodor Geisel, had a second more radical side. Geisel was a complicated man on an important mission which this talented biographer brings to life. 
Do you know a life that needs documenting? Perhaps your ambition is to write about someone remarkable. Or maybe it's someone closer to home. Whatever your subject, our biography writing courses, such as the Certificate of Biographical Writing, will show you how to write a biography. 
https://www.australianonlinecourses.com.au/wp-content/uploads/Cert-of-Biographical-Writing-scaled.jpg
2048
1740
Haley Williiams
https://www.australianonlinecourses.com.au/wp-content/uploads/AOC_logo.png
Haley Williiams
2020-05-28 16:38:41
2020-05-29 09:00:48
Learn How to Write a Biography – Certificate of Biographical Writing