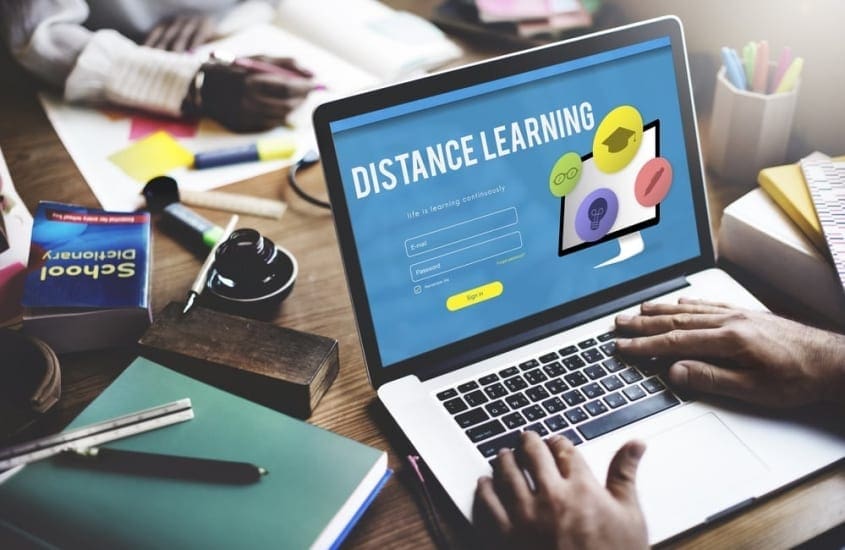 Is Distance Learning the Right Choice for you?
The traditional way of studying has always been to attend a college or university campus, but distance learning is fast becoming more and more popular with Australians. One of the reasons why open learning is leading the way in education is because of the vast array of online courses that are available, helping people who are time poor increase their skill sets and their qualifications.
What are the advantages of distance learning?
Attending an educational facility campus doesn't suit many busy Australians who are limited in the time they can spend studying. Many people can only study at home — late at night, early in the morning, and on weekends — and particularly if they're working full-time or have a family that demands their attention. Online courses fill this gap, allowing people to study at their own pace and in their own time.
In fact, it doesn't matter where you live, because you can access any of our open learning courses online, anywhere in the world. You can select from a large range of courses, mixing and matching them to give you the qualifications, skills, and knowledge you need for your ideal job.
Another great bonus with distance learning is that it often costs you a lot less than the same course at a traditional college or university. With Australians feeling the pinch every day, knowing that your education doesn't have to break the bank can be a huge weight off your shoulders.
What are the disadvantages of distance learning?
The only potential disadvantage of furthering your career with online courses is not being around your peers and other students. Studying at home is completely different to studying in a university or college where you attend classes, make new friends and work in teams together.
With distance learning, while it's true that you are on your own at home or in the workplace, we always make sure you have all the support you need to confidently complete your courses, and have someone to turn to for help at any time.
You'll have frequent contact with your tutors, and we provide unlimited contact and support via chat, email, and phone. There's never any reason to feel isolated when you study at home with an open learning course!
For many Australians whose lifestyles or locations prevent them from attending a traditional campus, distance learning is a lifesaver. Our online courses give you the opportunity to further your career and expand your skill sets with qualifications that are in demand in your industry; something you couldn't achieve without access to these courses.
Call Australian Online Courses on 1300 76 2221 or send us an email and find out how distance learning can help further your career.
https://www.australianonlinecourses.com.au/wp-content/uploads/distancelearning-australianonlinecourses.jpg
667
999
Australian Online Courses
https://www.australianonlinecourses.com.au/wp-content/uploads/AOC_logo.png
Australian Online Courses
2018-06-26 00:00:00
2019-11-01 14:37:23
Is Distance Learning the Right Choice for you?