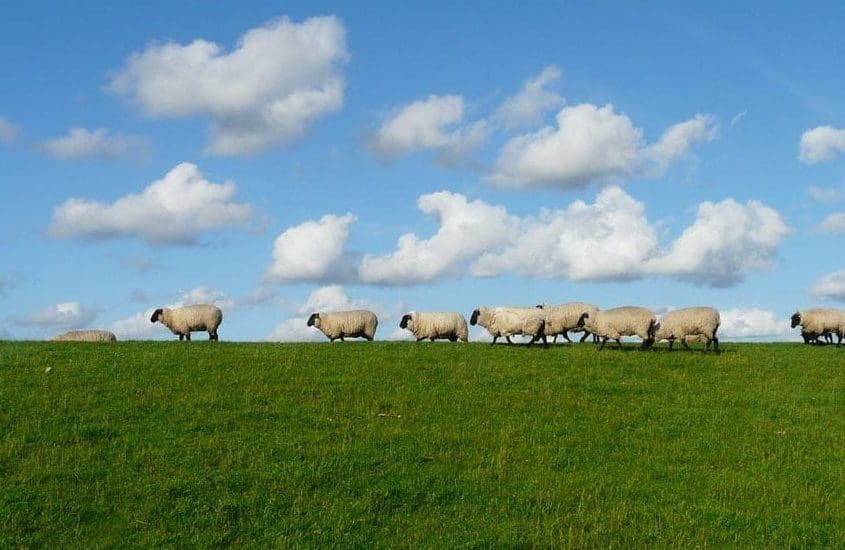 Gain Improved Pasture With Our Forage Management Course
Forage management benefits livestock and other animals and helps generate sustainable environmental systems on farms and other natural landscapes. Our Certificate of Forage Management is ideal for farm hands, farm managers, land or produce agents or anyone involved in the agricultural industry.
This professional development course will teach you how to establish forage plant environments, and provide year-round grazing and foraging by managing soil, irrigation, pests, diseases and weeds. You will also learn about forage quality, fodder resources, ecosystems and grasslands, animal-related forage disorders and how to preserve forage as silage and hay.
Learning Outcomes
Outcomes achieved by undertaking a course that can help with improved pasture include:
Learning about the scope and nature of forage resources
Exploring forage management terminology and the types of forage and forage lands
Studying what different animals eat including avian, monogastric, ruminants and pseudo ruminants
Gaining insights into managing forage ecosystems
Understanding over-grazing, continuous and rotational grazing
Learning about ecosystem health
Exploring weed types and populations
Studying grassland species and ecosystems
Gaining insights into different ways to feed animals
Understanding fodder systems and fodder plants including grasses, legumes, roots, wildflowers and forbs
Learning about fodder trees and shrubs including definitions
Exploring their advantages and disadvantages
Studying how to use fodder trees
Gaining insights into harvesting foliage — pollarding, coppicing, browse blocks, leaf fall and silvopasture systems
Understanding the criteria for plant selection
Learning about financial considerations
Exploring tree species — Acacias, Bamboos, Beech, Black locust, Carob, Honey Locust, Pome Fruits and many more
Studying forage establishment
Gaining insights into natural area grazing
Examining seeding and soil — soil biome, rhizosphere and autotoxicity
Understanding weed management
Learning about biodiversity — riparian zones and birds
Exploring regenerative grazing management
Studying strategies for soil improvement — crop rotation, tillage, zero tillage, fertility testing, soil compaction and soil cover
Gaining insights into fertiliser and irrigation management
Understanding NPK and how to use legumes
Learning about animal access management – hedges, wire, barbed wire, electric fence, stone walls, banks, rises, gates and digital fencing technology
And more!
The Differences Between Fodder and Forage
Those who own livestock have two basic categories of livestock feed from which to choose — forage and fodder — that can lead to improved pasture that is sustainable, both environmentally and economically. The choice between forage and fodder or a combination of both depends on a number of factors, including cost, land availability and the animals that are to be fed. They also serve essentially the same purpose but thrive in different environments and require different levels of care. But what are some of their differences?
Forage Crops
These are crops that animals graze independently on or have purposes other than just for animal feed. Legumes and grasses make up the two broad sources of forage livestock feed, and suit grazing livestock like horses and cows. Forage crops can reduce weed population, aid in land conservation and prevent soil erosion. However, these types of crops often require maintenance upon implementation before plants becomes established, including testing the soil's pH levels. They also better suit larger growing areas.
Fodder Crops
These include crops that serve as livestock feed and enable livestock owners to regulate their animals' food intake. They typically include corn, oats, wheat and some grasses, and are ideal for smaller animals like pigs, poultry and goats. One of their main advantages is their ability to survive with less water, so they often work well in arid environments and in drought conditions. However, cereal crops are prone to mould development if they're not properly maintained, and fodder crops also work best on smaller farms.
What Makes a Good Fodder Plant?
A study done by the Rural Industries Research and Development Corporation cites there are hundreds of thousands of hectares of cultivated forage shrubs and trees grown across Australia. The vast majority of these areas are planted with species including Tagasaste (Chamaecytisus proliferus), Leucaena (Leucaena leucocephala) and Saltbush (Atriplex). Their use can lead to improved pasture, and plants with potential should:
Show optimal growth characteristics.
Cause minimal soil disturbance — fodder trees generally need no soil disturbance after they are established.
Prevent nutrient loss from the soil— fodder trees do this because of their permanence.
Have little or no need for irrigation — they can tap into deep water tables out of reach of shorter-rooted pastures.
Provide yields of edible components compared to pastures — they also have yields that are several times higher.
Have the ability to fix nitrogen to reduce the dependence on artificial fertilisers — legumes in particular fix nitrogen by using bacteria and converting them into nitrates.
Have a high protein content in their edible portions — legumes for example often have around 20 to 25 per cent.
Provide their feed in a short time — the possible yields from fodder shrubs and trees can be up to five times the yield per year compared to pastures.
Be fuel-efficient and require little input in terms of fossil fuels — once established they are permanent farm features and should require minimal ploughing of the soil.
Endophyte-related Disorders
There are a number of factors that impact the quality and quantity of forage. But in order to understand how to manage improved pasture, those who own stock should also understand some of disorders that can affect it, including those caused by endophytes.
An endophyte is a fungus or bacterium that lives within a plant for at least part of its life cycle without causing apparent disease. Some may enhance nutrient acquisition and improve a plant's ability to tolerate conditions such as salinity and drought and enhance their resistance to insects and pathogens. Not all endophytes are toxic to animals, however those that are, can cause livestock health issues, including:
Fescue Toxicosis
Epichloe coenophiala is a seed-transmissible endophyte of tall fescue, which is a grass endemic to North Africa and Eurasial but widely naturalised in Australia. This endophyte has been identified as the cause of the fescue toxicosis sometimes suffered by livestock that graze on the infected grass. These toxins constrict blood vessels and reduce circulation to body extremities. Symptoms include poor weight gain, elevated body temperature, reduced fertility, rough hair coats, and "summer slump" in hot weather and "fescue foot" in cold weather.
Summer Slump
An elevated body temperature is the key issue associated with this condition. Animals spend less time grazing and more time standing in shade or water in an attempt to stay cool. Other clinical signs include poor weight gain, decreased milk production, a lower pregnancy rate and a reduced food intake.
Fescue Foot
This disorder is characterized by lameness, swelling in the legs, and dry, dead tissue in the extremities. After a few weeks, animals can also lose the tips of their ears or tails and develop sloughing of the hooves. In winter, frostbite can occur.
Ryegrass Staggers
Ryegrass staggers in animals are caused by toxins in perennial ryegrass, and can cause tremors, spasms and muscle weakness. Many affected animals show no clinical signs unless they become excited, and when they run, may experience severe incoordination, trembling and/or fall. Others symptoms include weight loss and a decrease in milk production.
Horse Oedema
In Australia, a new syndrome has been reported in horses grazing certain tall fescue varieties that causes them to be infected with a specific strain of endophyte. Cattle and sheep are not affected. Horses develop fluid retention under the skin throughout their body, especially in the neck, head and chest. Other clinical signs include weakness, lethargy and loss of appetite.
Gain a solid understanding of how to promote natural ecosystems with foraging principles to achieve improved pasture and more sustainable environments with our Certificate of Forage Management.
https://www.australianonlinecourses.com.au/wp-content/uploads/certificate-of-forage-management--e1638841465674.jpg
550
1273
Haley Williiams
https://www.australianonlinecourses.com.au/wp-content/uploads/AOC_logo.png
Haley Williiams
2021-02-17 14:26:42
2021-02-17 14:26:42
Gain Improved Pasture With Our Forage Management Course