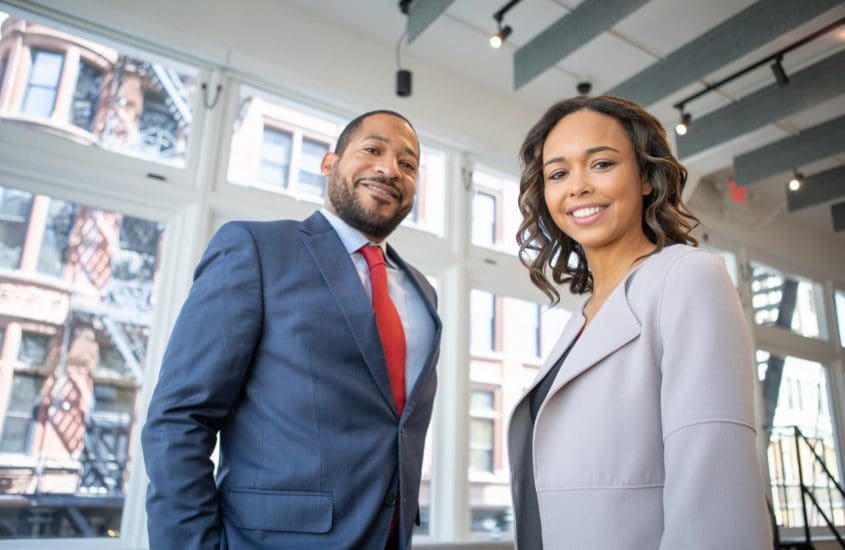 How Courses in Strategic Management Enhance Your CV
Strategic management is vital to any decision-making process in business particularly for organisational leaders. Courses in strategic management can give you insights into how to develop your strategic management skills to oversee business strategy and create a strategic plan. Our Certificate of Strategic Management will also teach you how to analyse internal and external environments to plan and lead an organisation in a strategic direction and therefore support progress and growth.
Learning Outcomes
Outcomes achieved by undertaking courses in strategic management include:
Learning about the difference between strategy and strategic management, the importance of strategic planning and Mintzberg's five p's
Exploring strategies, levels of decisions and strategic (corporate) level decisions
Gaining an understanding of tactical (business) level decisions and operational (functional) level decisions
Studying how to analyse your external environment and resource capabilities and how to identify your mission statement and vision for the future
Examining core values, guiding principles, long term goals, smart objectives and action plans with timelines
Understanding how to develop and implement communication and monitoring plans
Attaining knowledge of a PESTLE analysis and the external and macro environments
Gaining insights into political, economic, socio-cultural, technological, legal and environmental factors
Learning about Porter's Five Forces, the threat of potential new entrants and the bargaining power of buyers and suppliers
Exploring the threat of substitutes, the extent of competitive rivalry and competitor's reviews
Gaining an understanding of SWOT analysis, competitor profiling and tools of analysis – micro environment
Studying the purpose of analysing the internal environment
Examining internal analysis tools, VRIO and McKinsey 7s framework
Understanding how to use and apply McKinsey's model
Attaining knowledge of the value chain, portfolio analysis and competitive advantage
Gaining insights into the strategic management of human resources
Learning about human resources, staff and strategic planning and HR audits
Exploring the components of a HR audit, organisational structure and strategy and hierarchal organisational charts
Gaining an understanding of functional structure, horizontal (also known as flat) structure and company divisions
Studying matrix (organisational structure), team-based structure and network
Examining process, succession planning and organisational culture
Understanding adhocracy, clan, hierarchy and the market
Attaining knowledge of developing a strategic plan, business level versus corporate level strategy, strategy mapping and finances
Gaining insights into customers, processes, learning/growth and choosing the right strategy
Learning about consistency and suitability, validity and feasibility, business risk and attractiveness to stakeholders
Exploring strategic plan documents, competitive advantages and vision
Gaining an understanding of strategic objectives and organisational goals, key performance indicators and resource implications
Studying implementation, strategy timelines and evaluation before implementation
Examining how to implement a strategic plan, initial checks and resource allocation
Understanding gaps in resources, balanced scorecard and strategy implementation and the four perspectives
Attaining knowledge of implementing the BSC, communicating the implementation and the process of evaluation
Gaining insights into a plan for corrective actions and strategy monitoring and control
And more!
Strategic Management Models
Courses in strategic management will give you insights into a range of theories about how to "do" change. Here are some of the most popular.
Kotter's Model
A professor at Harvard Business School and world-renowned change expert, John Kotter, introduced his eight-step change process in his 1995 book, Leading Change.
Step 1: Create Urgency – For change to happen, it helps if the whole organisation really wants it. Develop a sense of urgency around the need for change, which may help you spark motivation to get things moving.
Step 2: Form a Powerful Coalition – Convince people that change is necessary. This often takes strong leadership and visible support from key people within your organisation.
Step 3: Create a Vision for Change – A clear vision can help everyone understand why you're asking them to do something. When people see for themselves what you're trying to achieve, then the directives they're given tend to make more sense..
Step 4: Communicate the Vision – What you do with your vision after you create it will determine your success. You need to communicate it powerfully and frequently.
Step 5: Remove Obstacles – Put in place the structure for change, and continually check for barriers to it. Removing obstacles can empower the people you need to execute your vision, and it can help the change move forward.
Step 6: Create Short-Term Wins – Give your company a taste of victory early in the change process. Within a short time frame, you'll want to have some "quick wins" that your staff can see and short-term targets – not just one long-term goal.
Step 7: Build on the Change – Many change projects fail because victory is declared too early. Real change runs deep.
Step 8: Anchor the Changes in Corporate Culture – To make any change stick, it should become part of the core of your organisation. Your company's leaders continue to support the change, including new staff and leaders.
Lewin's Model
One of the cornerstone models for understanding organisational change was developed by Kurt Lewin back in the 1940s. His model is known as Unfreeze – Change – Refreeze, which refers to the three-stage process of change using the analogy of changing the shape of a block of ice.
Stage 1: Unfreeze – This first stage of change involves preparing the organisation to accept that change is necessary. Key to this is developing a compelling message showing why the existing way of doing things cannot continue. You may evoke strong reactions in people, and that's exactly what needs to be done to build a strong motivation to seek out a new equilibrium. Without this motivation, you won't get the buy-in and participation necessary to effect any meaningful change.
Stage 2: Change – After the uncertainty created in the Unfreeze stage, the Change stage is where people begin to resolve their uncertainty and look for new ways to do things. Time and communication are the two keys to the changes occurring successfully. People need time to understand the changes, and they also need to feel highly connected to the organisation throughout the transition period.
Stage 3: Refreeze – When the changes are taking shape and people have embraced the new ways of working, the organisation is ready to Refreeze. The Refreeze stage needs to help people and the organisation to internalise or institutionalise the changes. As part of the Refreezing process, make sure that you celebrate the success of the change – this helps people to find closure, thanks them for enduring a painful time, and helps them believe that future change will be successful.
McKinsey 7-S Model
Another model you'll learn about in courses in strategic management is the McKinsey 7-S Model. This was developed in the late 70s by Tom Peters and Robert Waterman who were former consultants at management consultant company, McKinsey & Company. They identified seven internal elements that an organisation needs to align for it to be successful. The model categorises the seven elements as either "hard" or "soft.
"Hard elements" include Strategy, Structure and Systems and "soft elements" include Shared Values, Skills, Style and Staff. Hard elements can be easy to identify and management can influence them directly. Soft elements can be harder to describe as they often less tangible and more influenced by company culture. The model states that the seven elements need to balance and reinforce each other for an organisation to perform well.
Strategy – this is your organisation's plan for building and maintaining a competitive advantage over its competitors.
Structure – this is how your company is organised (how departments and teams are structured, including who reports to whom).
Systems – these are the daily activities and procedures that staff use to get the job done.
Shared Values – these are the core values of the organisation and reflect its general work ethic.
Style – this is the style of leadership adopted.
Staff – these are the employees and their general capabilities.
Skills – these are the actual skills and competencies of the organisation's employees.
ADKAR Model
The Prosci ADKAR model is one of the two foundational models of the Prosci Methodology. It was
developed nearly two decades ago by Prosci founder, Jeff Hiatt, after studying the change patterns of more than 700 organisations. This powerful model is based on the understanding that organisational change can only happen when individuals change.
Organisational changes often fail because employees don't understand how to successfully make the change or the importance of getting on board the change – they simply understand that a change is happening. And often leaders are not equipped to engage individuals effectively during the change and to manage any potential resistance.
The ADKAR Model addresses these challenges by equipping leaders with the right tools and strategies and individuals with the right motivation, information and ability to successfully move through changes in the organisation.By outlining the goals and outcomes of successful change, the ADKAR Model enables leaders and change management teams to focus their activities on what will drive individual change and therefore achieve organisational results.
The word "ADKAR" is an acronym for the five outcomes an individual needs to achieve for a change to be successful – Awareness, Desire, Knowledge, Ability and Reinforcement.
A – Awareness – Of the need for change
D – Desire – To participate and support the change
K – Knowledge – On how to change
A – Ability – To implement desired skills and behaviours
R – Reinforcement – To sustain the change
Feel confident to create a strategic plan for a business with courses in strategic management including our Certificate of Strategic Management.
https://www.australianonlinecourses.com.au/wp-content/uploads/certificate-of-strategic-management-.jpg
853
1280
Haley Williiams
https://www.australianonlinecourses.com.au/wp-content/uploads/AOC_logo.png
Haley Williiams
2022-02-15 12:31:36
2022-02-15 12:33:09
How Courses in Strategic Management Enhance Your CV