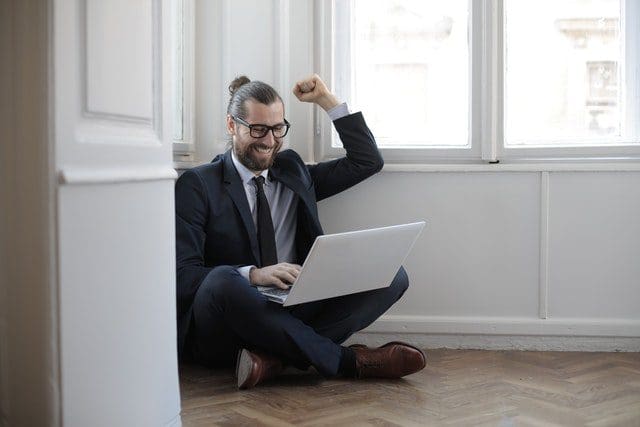 Get Tech Savvy with a Basic Computer Course
Computer skills are not just important but often mandatory in this Information Age. For many of us, apps, computer software, the internet, technology tools and digital marketing platforms are an essential part of our daily life. But knowing how to use a computer is not just a business or work-related goal. Computers offer a whole lot of fun as well!
Whether you are computer literate or are starting from scratch with technology, a basic computer course (like our Introduction to Computers and the Internet) will help you confidently develop your knowledge about computers, handheld devices and the Internet.
It will teach you about tablets and smartphones, basic computer terminology, how to download software, research on the internet, back up your computer files and so much more!
Benefits of taking a basic computer course
Whether you use computers for your job or personal use (or for most of us, both!), there is a range of benefits gained from taking a basic computer course, including:
Learning new skills
This is probably the most obvious benefit. A basic computer course can teach you how to operate a digital device, a personal computer, software packages, and surf the net like a pro!
Improved employability
Most roles today involve the use of computers, and enhancing your skills will help you stand out in a competitive job market.
Potential for advancement
Learning new skills can often result in job or career advancement. And along with that, a possible pay rise!
Enhanced communication
Sending an email is the most basic computer-related way to stay in touch. However, software programs and platforms like Zoom and WhatsApp have the added benefit of video.  They are a great way to connect visually, particularly if family and friends live interstate or overseas.
Providing entertainment
From gaming, movie watching and shopping to listening to music and editing your favourite photos and videos, a basic computer course will provide an extraordinarily diverse range of ways to keep you entertained. It will change your life!
35 amazing facts about computers
Need some more inspiration to undertake a basic computer course? Here are 35 fascinating facts you may not have known about computers.
The world's first computer, called ENIAC (Electronic Numerical Integrator and Computer) was built in 1943 in America.
ENIAC weighed more than 27 tons and occupied over 160 square metres.
ENIAC took 70 hours to work out pi to 2000 decimal places. A modern computer can work out a million decimal places of pi in about ten seconds.
The first mouse was made by engineer and inventor Douglas Engelbart. It was made of wood!
In the 1950s, computers were called "Electronic Brains".
"Typewriter" is the longest word you can write using the letters on the top row of your computer keyboard.
"Stewardresses" is the longest word that can be typed with only your left hand.
An average person blinks around 20 times a minute, but when using a computer, they blink only seven times a minute.
The U.S. military experienced the worst computer breach in history. Foreign intelligence hackers used a random memory stick found in a carpark to execute their operations!
The "Sasser worm" is often used by hackers to target computers than run on Microsoft operating systems. Once the worm completes its infection of the system, it deletes itself, thus making it difficult for anyone to trace it.
Research has shown that 123456 and 12345678 are the most common types of passwords used worldwide. Not recommended!
Sir Timothy John Berners-Lee is an English computer scientist who is best known as the inventor of the World Wide Web.
Computers work by following instructions called algorithms. English mathematician Lady Ada Lovelace invented the first computer algorithms, so essentially was the first computer programmer.
A computer's memory is known as RAM. It stands for Random Access Memory, and without it, a computer can't do anything.
About 90 per cent of the world's currency only exists on commuters, meaning only ten per cent of global currency is actually cash.
Some of the biggest computer brands — Apple, HP and Microsoft — were started in garages.
The most expensive virus in history is MyDoom. It came about in 2006 and caused an estimated $38.5 billion worth of damage.
The parts for the modern computer were first invented in 1833 by Englishman Charles Babbage.
The first gigabyte drive was released in 1980, weighed almost 250 kilograms, and cost $40,000.
More than 5000 computer viruses are released every month.
The first hard disk drive was made in 1979. It could only hold 5MB of data.
The original name of Windows was Interface Manager.
"Email" is older than the World Wide Web.
The twelve engineers who designed the IBM PC were called the "Dirty Dozen".
Engineer David Bradley wrote the command "Ctrl+Alt+Del".
China has the most number of internet users in the world.
The first popular web browser, Mosaic, was released in 1993.
In 1999, 15-year-old Jonathan James managed to penetrate the computers of a US Department of Defence divis This allowed him to intercept thousands of internal emails from different government organisations, including ones containing usernames and passwords for various military computers.
The IBM 1311 was the first disk drive that used removable media.
The computer technology word "bug" came from a moth that caused the malfunctioning of the Mark II computer.
Cambridge University used the first webcam. They used it to watch a coffee maker, eliminating the need for employees to make trips to an empty pot!
The classification of computers is based on features, internal structures, applicability and computer system. The main types of computers are supercomputers, mainframe computers, personal computers, workstation computers, Macintosh, Apple, tablets, laptops and Smartphones.
The fastest and most expensive computers are supercomputers. They can solve complex calculations within the shortest time possible.
The University of Manchester developed the first software to run on a computer in 1948.
Mozilla Firefox came into existence in 2004. However, this "firefox" was actually a red panda, an endangered Asian species.
https://www.australianonlinecourses.com.au/wp-content/uploads/basic-computer-course.jpg
427
640
Haley Williiams
https://www.australianonlinecourses.com.au/wp-content/uploads/AOC_logo.png
Haley Williiams
2022-07-26 15:21:11
2022-07-26 15:21:11
Get Tech Savvy with a Basic Computer Course