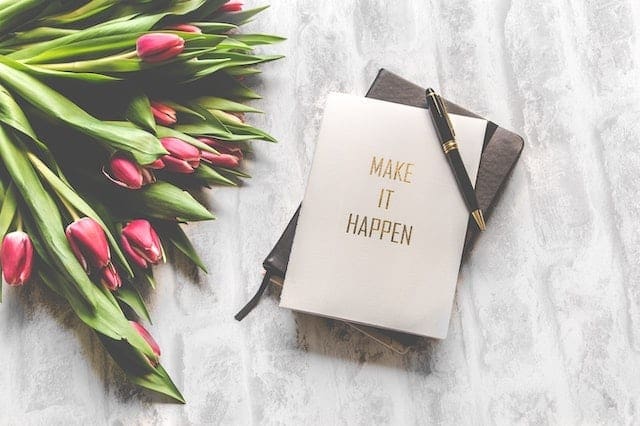 Our Flower Farming Course Will Prepare You For a Budding Career!
The cut flower industry is an expanding sector of the horticulture industry and those with experience are in demand! This course is ideal for home gardeners, landscapers, commercial flower growers or those who would like to work in flower farming.
The Certificate of Cut Flower Production is a professional development course that will teach you the fundamentals of growing cut flowers as a commercial enterprise.
In this flower farming course, you will learn which flowers are the best varieties to grow in your region; study how to determine soil, nutritional requirements and cultural requirements; and explore harvest and post-harvest management practices.
You'll also discover how to develop a production plan for a cut flower crop, determine export market opportunities, and prepare a management plan including equipment tasks, marketing strategies, production costs and contingency plans.
Learning Outcomes
Outcomes achieved by undertaking a flower farming course include:
Learning about the scope and nature of the flower industry and the international flower market
Exploring how to succeed in the trade and gaining insights into hydroponic culture
Studying flower structure, the development of a flower and plant growth, roots, stems, flowers and leaves
Gaining insights into the different types of flowers, bulbs and perennials
Understanding flower crops – alstroemeria, antirrhinum, amaryllis, anigozanthus, aster carnation, chrysanthemum, dahlia, freesia, gerbera, cladiolus, iris, narcissus, orchids, rose, stock and more!
Learning about soil names, its texture, composition and structure and colloids and peds
Exploring the characteristics of clay, sand and loam soils and how to improve soil fertility and structure
Studying soil life, the types of soil water and how to analyse soil and improve soil water retention
Gaining insights into soil degradation and rehabilitation and soil's nutrient elements
Understanding fertilisers, composting methods, soil mixes and potting media
Learning about cultural practices including site selection, cultivation techniques and different crops
Exploring planting procedures including staking, planting, mulching, pruning and managing pests and weather
Studying water management and different types of irrigation systems
Gaining insights into the types of weeds, weed control and the classification of weedicides
Understanding flower initiation and development
Learning how to manage flower longevity and control flowering
Exploring the types of flower response to temperature
Studying seed sources
Gaining insights into hydroponics for controlled growth
Understanding pest and disease control
Learning about integrated pest management and chemical and non-chemical methods of pest control
Exploring anthracnose, blight, canker, galls, leaf spot, rots, rust, smut, mould, mildew, virus, wilt and more!
Studying caterpillars, leafhoppers, mealy bugs, millipedes, mites, nematodes, slugs, snails, whitefly and more!
Gaining insights into viruses and environmental problems
Understanding Australian natives and related plants
Learning about Proteaceae plants and their culture and propagation
Exploring Anigozanthus
Studying other Australian cut flowers
Gaining insights into greenhouse culture including their components and systems
Understanding the different types of greenhouses and how to site them
Learning how to sell successfully
And more!
How Are Plants Named?
With hundreds of thousands of flowering plants in the world, naming them could be considered a daunting process. But thanks to science, flower names are taken from the Latin language, and this formula ensures everyone is talking the same flower language (something you'll soon discover if you take our flower farming course)!
All plant species have two names — a genus name (which is like a surname) and a species name (which is like a given name) — and both are always written in italics. The genus name always begins with a capital letter (for example, Hydrangea), and the species name with a lower-case letter (for example, macrophylla). The result is written Hydrangea macrophylla.
However, selected plant forms can also have a third name chosen for their particular attributes, known as a cultivar name (abbreviated "cv."). Cultivars are essentially hybrids, which are propagated vegetatively by cutting, division, grafting, cloning or layering two different plants to produce cross-pollination. The seeds that result will give rise to a number of genetically different plants. The best are selected, and are then propagated to maintain their specific attributes — for example, Hydrangea macrophylla 'Hamburg'.
It can take many years of hybridisation and selection to produce a new cultivar, so plant breeders will often register them under the Plant Breeders' Rights (PBR). Those plants are then identified with a PBR symbol.
Most Popular Flowers of 2020
Some plants are prized for their unique beauty, others for their fragrance, and others just follow cultural trends depending on the region or country they are grown in. Here are some of the most popular flowers of 2020.
Roses
Roses have always been, and still are the most popular cut flower in the world, however, admirers are getting a little fussier. Preference now sways towards perfumed garden rose varieties that have a fuller bloom and unique colouring — from burgundy to brown and coffee colours.
Lisianthus
Also known as Eusoma, the delicate ruffled petals of this flower have always been popular, but more recently, unique colours are in demand. Rather than purples, whites and pinks, people are choosing browns, champagnes and autumn tones as found in the Wonderous and Rosanne Brown varieties.
Hydrangeas
Hydrangeas is a genus of 70 to 75 species of flowering plants that are renowned for their large, vibrant blooms, and are becoming increasingly popular in homes and gardens around Australia. Colours range from traditional whites to blues, pinks, reds, and light and dark purples.
Grasses and leaves
The floral world has embraced sustainability with people choosing more interesting leaves and grasses for their gardens and floral arrangements. Muted colours are popular but also tropical foliage that has lots of variegation (the appearance of differently coloured zones in the leaves) such as in Calathea and pampas grasses.
Australian natives
Australian natives are also enjoying a resurgence, particularly those exhibiting bright reds or pastels. Examples include orange and salmon pink Haemodoraceaes (known as Kangaroo Paw), the yellow-gold Pycnosorus (also known as the Billy Button) and bright pink and red Waratahs.
Fun Flower Facts
Flowers are adored across the world, but many also have amazing hidden attributes. Here are some weird and wonderful facts about flowers that will inspire you to undertake our flower farming course.
The world's oldest flower was discovered by scientists in China in 2002. The Archaefructus Sinensis looks a little like our modern-day water lily and was believed to have been in bloom 125 million years ago.
Dandelions may be deemed as weeds, but their leaves and flowers are actually a great source of iron, calcium, potassium and vitamins C and A. And yes, they are edible!
The humble daisy had a range of medicinal properties, from easing coughs and slowing bleeding to relieving indigestion and back pain.
Roses are not only a romantic flower, they have lots of tasty relations including raspberries, apples, plums, pears, cherries, nectarines, peaches and almonds.
The world's largest flower is also one of the smelliest! The Titan Arum (also known as the Corpse Flower) is over three metres tall, and its aroma smells like rotten flesh. Nice!
Continuing on with the smelly theme … the Dictamnus may look pretty but is known as the Gas Plant as it secretes clear gas on warm nights (that can be apparently be ignited with a match).
Cooking and have run out of onions? The bulb from a tulip can be used as a replacement in many recipes and its petals are also edible — they taste like lettuce or salad greens depending on the season.
The sunflower is not only a happy looking plant, it's also clever. It follows the sun throughout the day in its journey from east to west.
It takes over two thousand roses to produce one gram of rose oil.
White flowers give off a stronger scent than colourful flowers.
Broccoli is actually a flower — more specifically, it is the flower head of a plant belonging to the cabbage family.
The world's most expensive spice, saffron, comes from a type of crocus flower. The crimson stigma and styles (called threads) are collected and dried before they're sold.
Foxglove is an old English name that is thought to have derived from a belief that foxes slipped their feet into the plant's leaves to sneak up on their prey.
The colour of a Hydrangea is determined by the acidity of the soil it's planted in. If it is too alkaline it will result in pink Hydrangeas!
The dandelion is the only flower that represents the three celestial bodies of the sun, moon and stars. The flower resembles the sun, the puffball, the moon and the dispersing seeds, the stars. Lovely.
Obtain a comprehensive understand of cut flower processes for commercial production and increase your flower power with a flower farming course, such as our Certificate of Cut Flower Production.
https://www.australianonlinecourses.com.au/wp-content/uploads/Cut-Flower-Course-.jpg
426
640
Haley Williiams
https://www.australianonlinecourses.com.au/wp-content/uploads/AOC_logo.png
Haley Williiams
2021-01-12 15:09:31
2021-01-12 15:09:31
Our Flower Farming Course Will Prepare You For a Budding Career!