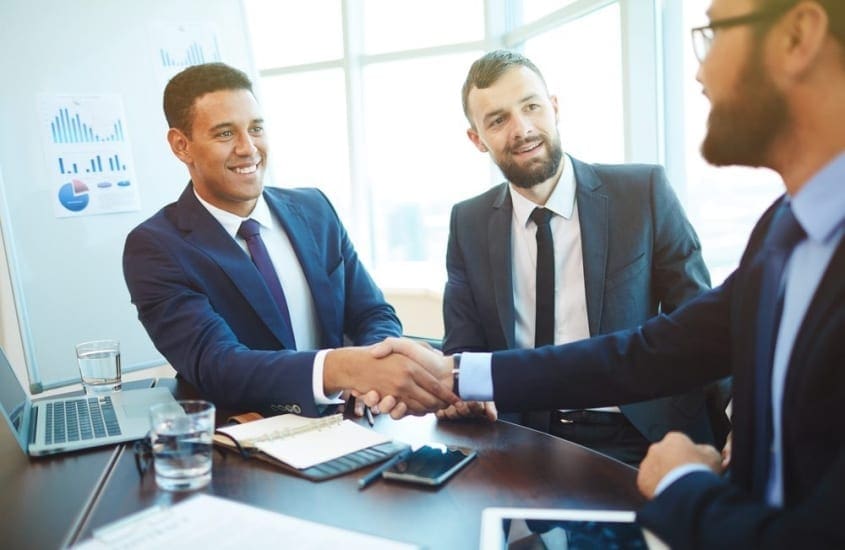 Have Expertise? Become A Consultant.
Could there be a lucrative career in consulting in your future? If you have expert knowledge or a specific skill that is valued by businesses or individuals it's possible. Start by identifying your niche, research necessary licenses, set business goals and consider a professional development course in business consulting.
Consultants are generally independent contractors who give advice, solve problems, make recommendations or offer specialised services, such as writing, editing, designing, programming or business analysis.
But what's it really like to be a consultant? Australian Online Courses spoke to Human Resources Consultant Elena Di Fore of HR Management Consulting to gain insight into this career.
Can you tell us about your consultancy work?
Every day is different. Some days I'm speaking with individuals who feel completely defeated in their job search. I create new job application documentation for clients and provide interview coaching skills. Other days I'm speaking with small business owners who feel challenged by the poor performance and behaviours exhibited by their employees, which leads to my involvement in the creation of an effective framework for improved workplace leadership.
How did you start your career as a consultant?
I spent ten years working in human resource departments, recruitment agencies (also setting them up), employment agencies and training organisations. The experience I gained working within the industry and discussing needs with external stakeholders, made me realised there was a significant gap in supporting small business human resource needs and supporting the public with their understanding of a successful job search.
What are the most important skills required to be a consultant?
Resilience, the ability to build rapport and network and accountability.
How do you succeed in an increasingly competitive consultancy marketplace?
Innovation.
Is education essential to start a consultancy business?
I believe it is important to have an academic foundation coupled with real-world experience.
What advice would you give to someone starting a consultancy business?
The journey is only as successful as the effort you put into it.
Study a Certificate of Business Consulting
Australian Online Courses offers a Professional Practice for Consultants for anyone with some specialist knowledge or expertise who wishes to become a business or management consultant. If you already have a reputation as a specialist or problem solver, or your skillset is in demand, this unique online course will help you to hone and market your expertise to prospective clients.
This course will show you how to be a successful business consultant, focusing on the key skills required to deliver outstanding performance to clients. Communication skills, presenting, report writing, meetings and negotiation skills are covered in this course, as well as leadership, creativity and emotional intelligence.
At the end of this course you will have a thorough understanding of the role of business consultants and have the confidence and ability to succeed in this varied and exciting industry.
https://www.australianonlinecourses.com.au/wp-content/uploads/careers-as-a-business-consultant.jpg
667
1000
Australian Online Courses
https://www.australianonlinecourses.com.au/wp-content/uploads/AOC_logo.png
Australian Online Courses
2017-12-07 00:00:00
2021-11-26 15:07:22
Have Expertise? Become A Consultant.