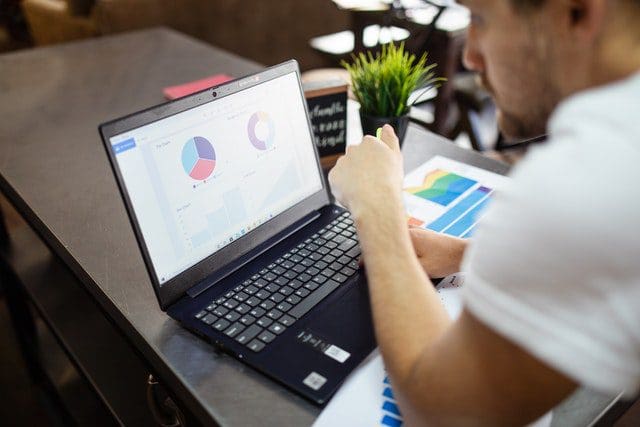 Double Your Career Options With a Sales/Business Development Course!
Combine two courses in one and save time and money! Ideal for account executives, sales managers or reps, and business development coordinators or associates, this dual course will give you a competitive advantage and more variety and flexibility when it comes to your future career.
Our Certificate of Executive Sales and Account Management/Certificate of Business Development Dual Program will teach you how to prepare for client negotiations and meetings and plan and execute sales by using practical sales techniques.
In our business development course you will learn how to find networking opportunities, identify new business opportunities, improve your problem solving and negotiation techniques, establish and maintain relationships, and develop strategies to expand your client base. You will also gain insights into proven prospecting methods, identifying potential clients and use communication strategies to enhance and build relationships.
Learning Outcomes
Outcomes achieved by undertaking a business development course include:
Learning about prospecting methods, the selling process, warm and cold markets, pull prospecting and prospecting methods
Exploring current and previouscustomers, cold calling, target markets, stage of life, product life span, early adopters and qualifying leads and criteria
Gaining an understanding of buyer motives, budgets, buyer accessibility, product affordability, return for the seller, legal compliance, prospect information and recording systems
Studying the human element, legislation,customer relationship management systems (CRMS), monitoring and evaluation, individualised sales plans, SMART goals and goal setting levels
Examining consultation and communication structures, leader boards, customer contact and planning individualised sales plans
Understanding paperwork and reports, routine reports, sales orders, facilitating record keeping, workloads, effective routines and unanticipated events and activities
Attaining knowledge of reaction planning, "swallowing frogs", time analysis, prioritising steps, non-productive sales activities, managing interruptions and saying no
Gaining insights into defragging your diary, managing down time, weekly reviews and planning (WRAP), delegating tasks and symptoms and dealing with stress
Learning how to present, secure and support sales solutions, prepare for sales presentations, involvement and response, direct and indirect information sources and legislative requirements
Exploring fair trading, sales tactics, passive selling, presenting sales solutions, buyer motives and objections and persuasive communication techniques
Gaining an understanding of SPACED benefits, translating features into benefits, rational and emotional benefits, buyer signals and buyer resistance
Studying the boomerang approach, negotiating and finalising the sale, financing arrangements, completing sales documents, cross-selling, up-selling and product manuals
Examining feedback solicitation, service problems, client loyalty strategies, facilitating ongoing contact and customer reward programs
Understanding organisational strategic direction, strategic planning documents and mission strategic plans
Attaining knowledge of forecasting, buying patterns, products, consumer attributes and competitor analysis
Gaining insights into recorded data, establishing performance targets, valid and reliable data, value chain analysis and best practice
Learning about conditions of agreement, financing arrangements, providing credit, internal requisitions, cross selling and up selling
Exploring how to support post-sale activities, product manuals, technical support, feedback solicitation, client loyalty strategies and customer reward programs
Gaining an understanding of organisational strategic direction, forecasting, buying patterns and consumer attributes
Studying competitor analysis, establishing performance targets, value chain analysis, benchmarking and developing risk controls
Examining risk management planning, advertising/promotion campaigns, budget applications, vertical marketing, product knowledge, pricing strategies, up selling and cross selling
Understanding how to ensure sales targets are achievable, review sales performance, inventory control /methods, training, coaching, mentoring and performance counselling steps
Attaining knowledge of building and maintaining business relationships, networking objectives and determining networking opportunities
Gaining insights into ethics and trust, common forms of communication, engaging with business contacts, establishing rapport and the barriers to business development opportunities
Learning about negotiation skills, specialist networking organisations and online networking resources
Exploring presentation skills, formal presentations, formal and informal networks and seeking and responding to feedback
Gaining an understanding of prospecting methods, the selling process, warm and cold markets, prospecting methods and cold calling
Studying product life span, qualifying leads and criteria, buyer motives, buyer accessibility and product affordability
Learning how to achieve sales results, SPACED benefits, creating a sales environment, inventory control methods, contingency plans and resolving operational issues
And more!
Top Business Trends for 2022
If you are keen to undertake a business development course, no doubt you will also be interested in some of the key trends that will help keep businesses competitive in these challenging times. According to the Australian Government's business.gov.au website, they include:
Going digital. In 2019-20, 69 per cent of businesses recorded using one or more information communications technologies (ICT). And with COVID still impacting many business sectors, that trend is expected to continue growing in 2022. Investing in digital solutions can improve business productivity and increase the efficiency of processes. Having an online presence, including on social media, can also help businesses reach new markets and improve customer relationships.
Flexible working. 41 per cent of workers regularly worked from home and 36 per cent had an agreement with management to work flexible hours in mid-2021. Providing flexible working hours can reduce absenteeism and increase productivity and help organisations retain skilled staff and reduce staff turnover.
Flexible strategies. With the ongoing uncertainty due to the COVID-19 pandemic, organisations need to increasingly be "on their toes" in terms of being prepared for unexpected situations. From border restrictions and labour shortages to supply chain disruption, keeping up to date with industry developments can help organisations prepare for the worst. As the saying goes, it's better to be safe than sorry!
Mental health and wellbeing. It has become more important than ever to look after our mental health and wellbeing. Having a mentally healthy workplace involves having plans in place to manage mental health risks, offering tailored mental health support, and supported a culture that understands mental health is everyone's responsibility.
The Best CRM Software for 2022
Regardless of what industry you are in or what kinds of products or services you sell, customers are one of the most vital components of any business, so they need to be nurtured. And as you'll discover in a business development course, customer relationship management systems (CRMS) are an ideal way of assisting with this. Here are the top nine software packages for 2022 according to PC Magazine.
If your business is invested in Zoho solutions, Zoho CRM is the magazine's top pick for CRMS software. It has near-total customisability, integrated gamification features, and a flexible AI layer at the higher price tiers.
For those in small to medium-sized businesses (SMBs), HubSpot is one of the more innovative players in the market. It has a workable free version, outstanding email integration features and an intuitive user interface.
Again great for SMBs, Freshsales is ideal for those after an easy-to-use CRMS solution. It has extensive customisation options, a proactive AI assistant, and various integrations that extend its functionality.
For those who use Zendesk products, Zendesk Sell has a super-organised layout, offers a 360º view of contact interactions, and boasts powerful analytics for additional insights.
Salesforce has long been considered a pioneering platform, and this current version doesn't disappoint. It offers a wide range of customisations, advanced features and powerful social collaboration options, and a third-party app marketplace.
Less Annoying CRM is one of the most affordable CRM solutions. Ideal for smaller businesses, is has an intuitive interface, great mobile website implementation, and a wide range of help and support options.
Apptivo is an affordable CRM platform that is customisable and has 24-hour support and outstanding mobile applications.
Another well-rated CRM tool, Insightly has a fluid and dynamic design, extensive integration options, and a powerful range of functionality.
Lastly, Pipedrive offers an intuitive interface with a deal-driven workflow, solid mobile apps plus call and email synchronisation.
Proven Strategy for Making Sales
Engaging customers and persuading them to buy requires skill and technique, and there have been a range of models developed over the years. Perhaps one of the most well-known is the AIDA model and it identifies four sales process steps.
Attention
In todays multi-media sales environment, sellers need to grab a customer's attention, and fast! Ways to do this include:
Appealing to their emotions.
Posing a challenging question.
Using humour.
Including a message that relates to current events.
Using powerful, action-oriented words.
Personalising communication by using "you" and "your".
Interest
Time is precious for today's customers, so holding their attention can be challenging. Some ways to achieve this include:
Pitching the features of your product or service that set it apart.
Showing your customers your product's features and benefits.
If speaking to customers in person, smile, make eye contact and focus solely on them.
Try to find ways to personalise your product and target it to your customers' needs.
Desire
In order to buy your product or service, customers need to make a personal or emotional connection, so:
Make statements that appeal to their wants and needs.
Use empathetic language that identifies with your customer.
Personalise your statements with direct language.
Frame questions that appeal to their emotions.
Pitch your proposition as an "opportunity" that won't return.
Talk about the benefits.
Action
This is one of the final steps in closing the sale, so ensure you:
Offer an incentive to close the sale.
Affirm your customer's decision to buy.
Give your customer clear directions about what you want them to do.
Don't rush them once they've made their purchase — show them you're more interested in them than the sale.
Give them a reason to return …to buy another related product!
Negotiate complex sales, make presentations to clients and improve an organisation's business results with a dual sales/business development course like our Dual Sales & Business Development Program.
https://www.australianonlinecourses.com.au/wp-content/uploads/Business-development-course-1.jpg
427
640
Haley Williiams
https://www.australianonlinecourses.com.au/wp-content/uploads/AOC_logo.png
Haley Williiams
2022-06-08 10:47:20
2022-06-08 11:15:30
Double Your Career Options With a Sales/Business Development Course!