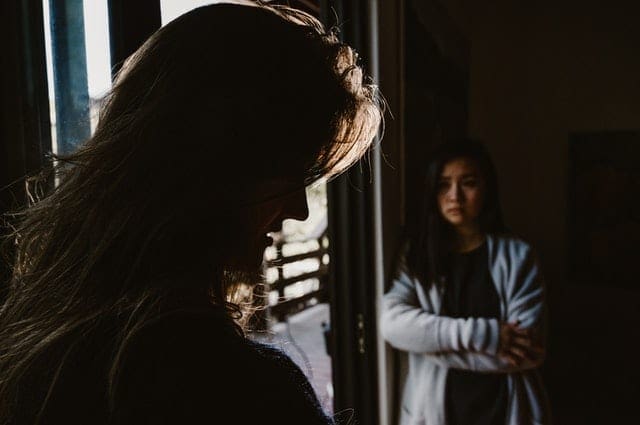 Domestic and Family Violence Courses Critical
Domestic and family violence (DFV) is a significant health and welfare issue and is prevalent across culture, gender and sexuality. It affects family members and intimate partner relationships across communities, but women and children are most at risk.
In Australia, one in six women and one in 16 men having been subjected to physical or sexual violence since the age of 15 – usually in the family home. And while women and children are most at risk, men are affected but are far more likely to experience violence from strangers in a public place.
There are different types of domestic and family violence. A person doesn't need to experience all types of abuse for it to be a crime.
Types of abuse include:
Verbal abuse
Psychological abuse
Emotional abuse
Economic abuse
Physical abuse
Sexual abuse
Harassment and stalking
Spiritual or religious abuse
Image-based abuse
Coercive control
Elder abuse
Child abuse
What is Family and Domestic Violence?
Family violence refers to abuse that occurs between family members, intimate partners and ex-partners. Domestic violence is a subgroup of family violence and describes the abuse between current or former intimate partners. It is a form of abuse that typically involves one partner exerting control or power over the other using intimidation, which invokes fear.
Sexual Abuse
While sexual abuse can occur outside of relationships, a significant proportion of victims know their perpetrator. Sexual violence and abuse in a relationship include any sexual activity without consent. It can also include inflicting pain during sex, coercive intercourse without protection and degrading insults.
Emotional Abuse
Emotional abuse is damaging to self-esteem and self-worth. It occurs when one partner manipulates, bullies or uses coercive control to intimidate the other.
Economic Abuse
Economic abuse is when an intimate partner has control over the other's financial resources. This type of abuse reduces the victim's ability to support themselves and forces them to depend on their perpetrator.
Social Abuse
Social abuse occurs when perpetrators cut victims off from support people like family, friends and their community. It can also involve efforts to harm the victim's relationships or reputation.
Spiritual Abuse
Spiritual abuse, also known as religious abuse, involves the misuse of religion to hurt, scare or control a victim. It can involve making a person participate in spiritual or religious practices when they don't want to.
Elder Abuse
Elder abuse is also a form of domestic violence when an older person is abused by a person, commonly a family member, when there is an expectation of trust.
Child Abuse
Child abuse is any physical or emotional harm caused by a person in a position of power that endangers a child's health, survival, development or self-worth.
Coercive Control
Coercive control is domestic and family violence where there are patterns of abuse behaviour designed to dominate and control an intimate partner. It can include physical, emotional, economic, social and spiritual abuse.
Most at Risk Groups for Domestic and Family Violence 
Aboriginal and Torres Strait Islander
Young women
Pregnant women
Women with disabilities
Financial hardship
Women and men who have experienced abuse or witnessed domestic violence as children
The statistics are scary – but education is vital to more positive outcomes for those experiencing domestic and family violence. It's not just victims and perpetrators that need education but also support people and professionals, from family and friends to health care and service providers.
Our domestic violence courses are designed to educate those experiencing domestic abuse and their family, friends, carers and health care providers to offer support.
Certificate of Domestic and Family Violence
One of the best defences against domestic and family violence is knowledge. This knowledge is powerful for those who offer services to meet the needs of adults and children affected by domestic and family violence.
In this domestic violence course, you will learn how to apply lived experience to counsel and facilitate programs for victims of domestic and family violence. This will enable you to thoroughly explore client issues and identify possible options by providing a safe and supportive environment for clients to actively seek solutions.
Certificate of Domestic and Family Violence – Lived Experience
If you have lived experience of domestic and family violence, our domestic violence course, the Certificate of Domestic and Family Violence (Lived Experience), will help you support others.
Our online domestic violence course will provide you with the knowledge to use your experience to empower others in domestic and family violence situations.
You will also gain the knowledge and skills required to recognise and respond appropriately to domestic and family violence and advocate to promote awareness in the community.
Learning Outcomes
Topics covered in our online domestic violence courses include:
Women and children at risk
Indigenous communities
Prevention strategies
The Danger Assessment Scale (DA)
Types of abuse
Perpetrators
Child abuse allegations
Family violence orders
Personal safety
Develop rapport and confidence
Domestic violence information
Intervention strategies
Community activities services
Gaps and inadequacies in services
Controlling behaviours
Prevention strategies
Community service organisations
Reciprocity with organisations
Establish client confidence / relationship
Review existing case information
Positive behaviours
Conduct client interviews
Prevention strategies
Characteristics of perpetrators
Safe environments
Cultural differences
Our lived experience domestic violence course includes extra topics for those who have personally experienced domestic violence. It helps those people support others in similar circumstances.
Expectation of the use of lived experience
Basic framework and guidelines
Ways of communicating lived experiences
Policy and guidelines for disclosure
Sharing stories from own lived experience
Disorders, fears and phobia's
Eating disorders
Personality disorders
Establishing personal boundaries and guidelines
Clear understanding of an appropriate relationship
The Recovery Model
Job roles within an organisation
Working to reduce the stigma of mental illness
Overcoming barriers
Providing hope
Goal setting
And more …
If you want to undertake a short domestic violence course to understand how to support those affected, whether through your workplace or in your personal life, our Understanding Domestic Violence course is ideal. In this short online domestic violence course, you'll learn the practical skills and knowledge required to recognise and respond appropriately to domestic and family violence.
Gain the knowledge and power to confront domestic violence and improve outcomes for those affected with one of our domestic violence courses, including the Certificate of Domestic and Family Violence, Certificate of Domestic and Family Violence (Lived Experience) or Understanding Domestic Violence.
https://www.australianonlinecourses.com.au/wp-content/uploads/domestic-violence-courses.jpg
425
640
Haley Williiams
https://www.australianonlinecourses.com.au/wp-content/uploads/AOC_logo.png
Haley Williiams
2021-05-20 13:52:02
2021-05-20 13:52:02
Domestic and Family Violence Courses Critical