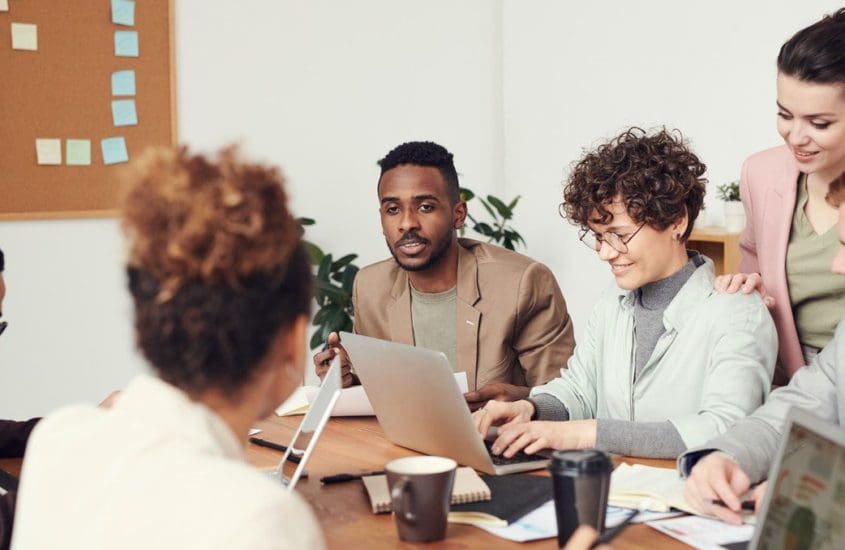 Discover the Purpose of a Business Plan and Kick Goals!
The purpose of a business plan is to give organisations direction and define their objectives, giving them the best chance of success. Ideal for business managers, administrators or owners, this course will provide you with a comprehensive understanding of the essentials of business planning.
Our Business Planning For Success will give valuable insights into legal and administrative requirements, how to set goals and objectives, the importance of a business name, and strategies for coping with growth and business risk. You will also explore financial planning, marketing, HR and operations and how various business analysis tools can help you define and achieve key business goals.
Learning Outcomes
Outcomes achieved by undertaking a course giving insights into the purpose of a business plan include:
Learning about business plans and objectives
Exploring strategic planning and documenting the strategy
Gaining an understanding of operational planning and documenting the operational plan
Studying the key components of the business plan
Examining action plans
Understanding the RACI matrix
Attaining knowledge of focus and direction and planning for direction
Gaining insights into examples of vision statements and a mission statement
Learning about SMART objectives and a SWOT analysis
Exploring strategic planning
Gaining an understanding of legal and administrative requirements
Studying how to determine the most appropriate legal structure
Examining the types of business ownership
Understanding sole traders, partnerships and the deed of partnership
Attaining knowledge of the advantages and disadvantages of partnerships
Gaining insights into companies and the memorandum of association
Learning about proprietary limited companies (PTY LTD) and Private LTD companies
Exploring trusts and business name
Gaining an understanding of taxation
Studying other compulsory taxes/insurance following Australian legislation
Examining regulations, licences and permits
Understanding how to develop objectives, goals and strategies
Attaining knowledge of SWOT analysis, Pestle analysis and Gap analysis
Gaining insights into the connection between strategy and objectives
Learning about the process of strategising
Exploring responsibilities, tasks and timeline
Gaining an understanding of gathering information about the business and its market-place
Studying corporate objectives and developing strategic policy
Gaining an understanding of risk management and contingencies
Studying risks to consider, insurance and risk analysis
Examining how to identify threats to the business, including estimating risk, managing risk and reviewing risk
Understanding simple contingency plans
Attaining knowledge of systems, quality management and benchmarking
Gaining insights into innovation and protecting your business
Learning about information technology and systems control
Exploring marketing plans, what is marketing and the marketing process
Gaining an understanding of market research, the marketing mix, and product, price, place and promotion
Studying where the marketing mix fits into marketing planning
Examining a strategic response through the marketing mix
Understanding market analysis and military-inspired strategies for marketing and sales
Attaining knowledge of the internet and social media
Gaining insights into operation plans and the factors that need to be considered
Learning about fast-tracking to an operating plan and strategy
Exploring how to develop a business strategy
And more!
Business Analysis Tools
The purpose of a business plan is to help a business define their objectives, map out how goals will be achieved, manage issues and give the business direction. A range of business analysis tools can help businesses succeed and grow, and here are three of the most popular ones used.
SWOT analysis
A SWOT analysis assesses the Strengths, Weaknesses, Opportunities and Threats of a business. It can help to create or fine-tune a business strategy and prioritise areas for business goals to be achieved.
Strengths are positive factors within your control. For example, significant capital, proprietary property and management knowledge. Weaknesses are negative factors within your control. For example, a poor reputation, high debt and an unclear value proposition. Opportunities are positive factors out of your control. For example, an increasing market gap, an emerging need for products and lowered export tax. Threats are negative factors out of your control. For example, new government regulations, negative media coverage and new competitors.
Here are some helpful questions to ask if you are undertaking a SWOT analysis.
What does the business do well? What can it do better than its competitors? What positive aspects of the business give it a competitive advantage? What unique assets does it have (ie. knowledge, background, reputation, skills, customers, technology, capital?)
What doesn't the business do well? What and where can the business improve? What do competitors do better? Can business processes be improved? What are the gaps in the company's assets and resources?
What are the biggest possibilities for the business? What trends can it use to its advantage? Do the public like the business? Has anything changed in the market that could create opportunity? Are there events or changes that could positively impact the business?
What could potentially harm the business? What factors beyond the business' control could place it at risk? Are its material supplies and resources insecure or unstable? What potential competitors could enter the market? Are there any events or changes that could negatively affect the business?
Pestle analysis
P.E.S.T.L.E stands for Political, Economic, Social, Technological, Legal and Environmental factors. This tool is used to gain a "macro" picture of an industry environment, and it can help identify risk factors for a SWOT analysis.
Political factors: relate to influences over industry or the economy and government controls. They can include trade tariffs, tax, conflicts and fiscal policies.
Economic factors: have a direct impact on a company's long-term prospects in its market. It can influence the supply-and-demand model and affect how a company prices their products. They can include disposable income, inflation rates, interest rates, unemployment rates, economic growth patterns and foreign exchange rates.
Social factors: can impact businesses by influencing purchasing habits, lifestyle choices and peak buying periods. They can include health, religion and ethics, media, demographics, education, opinions and attitudes, brand preferences and consumer buying patterns.
Technological factors: can have a direct or indirect influence on an industry. They can include automation, patents, licensing, IT, technological development and awareness, communication, and research and development.
Legal factors: may affect the internal and external environment of a business and can control safety, employment and regulations. They can include consumer protection, employment laws, regulatory bodies, and environmental and industry-specific regulations.
Environmental factors: include factors relating to the physical environment and general environmental protection requirements. They can include climate, weather, global climate change, geographical location, environmental offsets and stakeholder and consumer values.
Gap analysis
Also known as a "needs analysis", a gap analysis compares your business performance with your desired performance to see what's missing. It is a valuable tool to leverage in terms of the purpose of a business plan. It can be used during strategic planning, when performance issues are encountered, or when stakeholders need additional context.
Some areas where a gap analysis can assist include:
Technology: can highlight a wide range of issues from missing technological capability to incompatible systems.
Project management: during the project planning or review stages, it can highlight areas that aren't up to speed with the project as a whole.
HR: during the hiring process, it can show you what is lacking on a team and help you define the factors needed in new candidates.
Marketing: can help boost customer satisfaction by looking for industry gaps and then strategising ways that a business can fill them.
The four steps involved in a gap analysis include:
Defining a business' goals using goal-setting methodology, which can include using objectives and key results (OKRs) or key performance indicators (KPIs). Regardless of which methodology you use, goals should be M.A.R.T – Specific, Measurable, Achievable, Realistic and Time-bound.
Benchmark current business performance using historical data, goals and past gap analyses to set the standard for how you work.
Analyze gap data. These are tactics and strategies to close the gap. This is an ideal time to meet with stakeholders to brainstorm strategic planning initiatives to achieve your goals.
Compile an action plan. Once goals are solidified, an action plan can clearly dictate how the business will close the gap. Data is essential here — including qualitative data (like current processes and process improvement strategies) and quantitative data (like benchmark data referred to in step 2).
Gain the knowledge and skills to understand the purpose of a business plan and write one that's comprehensive and successful with a Certificate of Business Planning.
https://www.australianonlinecourses.com.au/wp-content/uploads/certificate-of-business-planning-e1655785560445.jpg
678
1270
Haley Williiams
https://www.australianonlinecourses.com.au/wp-content/uploads/AOC_logo.png
Haley Williiams
2022-06-28 11:58:55
2022-07-07 13:13:29
Discover the Purpose of a Business Plan and Kick Goals!