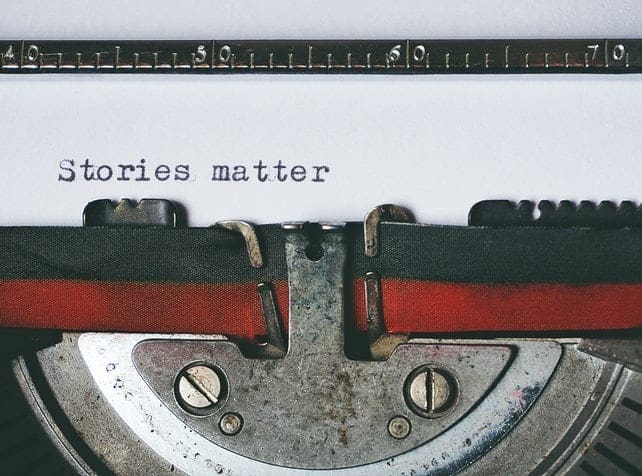 Discover How to Bring Your Novel to Life!
Are you an aspiring writer needing some help to bring your novel to life? Perhaps you've got a story idea that's been nagging at you for a while, and you lack direction? Wherever you are in the writing process if fiction is your forte then this online writing course for you!
The Certificate of Fiction Writing is an online writing course that will help you masterfully bring characters to life, create vivid scenes and develop plot twists that will have readers on the edge of their seats!
You'll learn what makes up a fictional story, how to structure a novel, from romance to science fiction, comedy and more, and develop a plan for publication. You'll also about learn about theme development, research, writing and editing techniques, as well as how to submit your work to publishers.
So, whether you're seeking a deeper understanding of genre, modes, writing types of the theoretical underpinnings of fiction, this course is perfect for you!
Learning Outcomes
Outcomes achieved by undertaking this online writing course include:
Nature and scope offiction writing.
Components of afiction
Systematic approaches to building afiction
Ability to conceivefiction
Improve your ability to write dramatic stories.
Enhance your ability to write fantasy.
Develop your ability to write short stories.
Plan for success in thewriting of a novel.
Determine the difference between several genres and types of writing.
Key writing concepts (theme, characterisation, and ideation).
Recognise common errors and pitfalls in writing and how to avoid them.
Understand how to revise and improve your work.
Develop an understanding of how to apply good writing practice and theory.
Create well-written, engaging stories and other creative works.
Learn to research, write and edit a fictional story.
Draft a creative piece and develop a plan to publish.
…And more!
Have You Tried Method Writing?  
You may have heard of method acting. Method writing is much the same, where writers immerse themselves in the worlds of their characters. It's a writing approach where an author lives like the characters in their novel. You could say it's taking research to a deeper level where the writer attempts to live their character's experiences to write more authentically.
It could mean taking a trip to a remote Australian farm to experience outback life firsthand or volunteering at a homeless shelter to discover what it's like to live in poverty. Perhaps your main character is facing a mental health challenge, and you observe life in a psychiatric hospital?
It's often said, write what you know – but unless you're writing your biography none of us can write with genuine authenticity about all the events in a novel from experience. And that's where method writing comes in, and why novel writing can be a real escape and adventure!
5 Popular Literary Techniques to Try
Literary techniques are an important element of fiction writing. Writers can choose a combination of techniques, including allusion, alliteration, allegory, symbolism, imagery and figurative language.
Allusion
Allusions are an artful way of telling a story.  An allusion is a figure of speech that references a person, place, thing, or event (real or imaginary). It's a literary technique that can refer to anything from fiction to folklore, religion or historian events.
Example: He was always such a Romeo when it came dating.
Alliteration
A literary device where two or more words in writing share the same beginning consonant sound. The words may be next to each other or separated by one or more words. The main reason a writer uses alliteration is to emphasise something meaningful in their work.
Example: Phillip's feet were freezing. 
Allegory
An allegory is a story within a story often used to deliver a difficult message in an easy-to-understand format. It makes them extremely useful and expressive literary tools.
Example: Seuss'The Sneetches as an allegory for racism and other forms of prejudice. The story is all about creatures who are treated as inferior because they don't have stars on their bellies.
Symbolism
A literary device used in which one thing (usually a physical object) is used to represent something more abstract. Example of symbolism in literature
Example: Her mother had a sixth sense like an owl (owls symbolise wisdom.)
Imagery
Imagery is a literary device that is used to help a reader imagine the world of the piece of literature. It is also useful in adding symbolism. Imagery often draws on the five senses, taste, touch, sight, smell, and sound, to help the reader understand the fictional world the author has created.
Example: Her nanna's apple pie always brought back memories of her youth.
Build your confidence in fiction writing by learning the fundamentals, enrol in our online writing course, the Certificate of Fiction Writing today!
https://www.australianonlinecourses.com.au/wp-content/uploads/Certificate-of-Fiction-Writing-1-1.jpg
476
642
Haley Williiams
https://www.australianonlinecourses.com.au/wp-content/uploads/AOC_logo.png
Haley Williiams
2020-10-28 16:08:35
2020-10-28 16:08:35
Discover How to Bring Your Novel to Life!