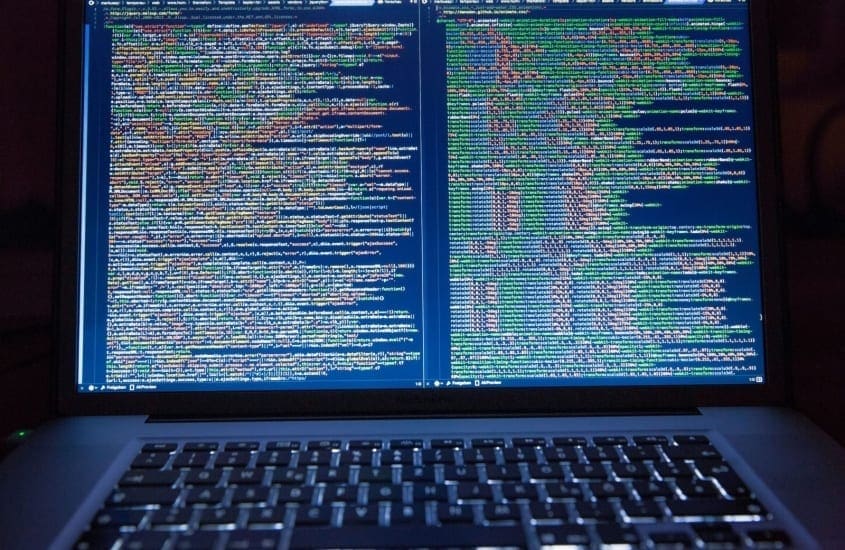 Demand for IT Jobs is on the Rise 
According to a study by Deloitte Access Economics for the Australian Computer Society (ACS), digital technology is driving some of the most significant changes in our current era. This is resulting in big benefits, not only for businesses and government agencies but for those with current (and in-demand) information and communications technology (ITC) skills.
Why are Digital Technologies Important? 
The contribution of digital technologies to the Australian economy is forecast to be $139 billion by 2020 when it equates to 7 per cent of Australia's Gross Domestic Product (GDP). GDP is one of the most common indicators used to track the health of a nation's economy, and it includes several factors such as investment and consumption.
This trend represents the size of Australia's digital economy. It illustrates the significant role technologies like data analytics, cloud platforms, the Internet of Things (IoT) and artificial intelligence (AI) will play in driving economic growth in Australia.
What Do the Statistics Say?
From 2014 to 2016, there was a boom in the ICT workforce, from around 600,000 to 640,000 workers, and strong growth is expected to continue to reach around over 720,000 workers by 2022. These figures represent annual average growth of about 2 per cent compared to 1.4 per cent for the Australian workforce. The statistics are also consistent with the significant role digital technologies are expected to play in driving Australia's economic growth.
What Skills are in Demand? 
LinkedIn data suggests that the top skills demanded by employers hiring new ICT workers include technical skills such as web programming, cloud computing and IT infrastructure. Broader business skills like customer service, project management and strategic planning are also looked on favourably.
Where is the Demand in Terms of Industries?
While the ICT workforce comprises a variety of occupations, around two-thirds of Australian ICT workers are employed in operations, technical, management or professional roles. Here is a breakdown of the top 10 industries ICT workers were employed in 2016:
ICT-related industries – over 309,000 workers
The rest of the professional, scientific and technical services – over 75,000 workers
Public administration and safety – over 46,000 workers
Financial and insurance services – over 44,000 workers
Retail trade – over 25,000 workers
Education and training – over 24,000 workers
Manufacturing – over 21,000 workers
Wholesale trade – over 16,000 workers
Healthcare and social assistance – over 12,000 workers
Other industries – over 63,000 workers
In terms of employers advertising ITC jobs in 2016, the top 10 ads were in the following sectors:
Information technology and services
Computer software
Internet
Financial services
Electrical and electronics manufacturing
Staffing and recruiting
Computer networking
Information services
Computer hardware
Computer and network security
What Does the Future Look Like?
The ongoing demand for ICT workers reflects the continued expectation that employment prospects will be relatively strong for 'knowledge workers', particularly those that are highly exposed to the growing digital economy. The increasing prominence of digital technologies in all industries across the Australian economy also means there is a growing demand for ICT workers in a diverse range of sectors and roles.
Digital technologies are increasingly a 'horizontal' element that overlays all 'vertical' industries, which is one reason there are many more opportunities for ICT employment. A 'vertical' industry is essentially a market where businesses (or their skilled employees) offer specific goods or services to a trade, industry profession or other groups of customers with specialised needs.
This trend is expected to continue to create strong demand for ICT workers in the future, particularly because digitally-enabled innovation will continue to be a significant driver of growth and competitive advantage among Australian businesses.
Employment growth is forecast to be strongest in ICT operations and management occupations, which is expected to grow by 28,500 workers (or an average annual growth rate of 2.4 per cent) until 2022. ICT professional and technical occupations are also expected to increase by 26,700 workers (or an average annual growth rate of 1.9 per cent). Together, these two occupation groupings are expected to comprise almost 70 per cent of total jobs growth forecast for the ICT workforce until 2022.
Why is ICT Education Important? 
According to the founder of iiNet and one of Australia's leading investors and technology entrepreneurs Michael Malone, the collaboration between industry and learning institutions and providers is essential for developing a relevant ICT skills base.
"It is important that graduates entering the ICT workforce are equipped with the skills and experiences that employers demand.
"This means that students who are studying computing and ICT need to receive technical foundations such as coding and programming skills, as well as the knowledge and experience to be able to apply these foundational skills in a business context."
Are You Considering a Career in IT?
Australian Online Courses have many IT courses that can help you gain entry-level positions in the IT industry. If you're an IT professional, there are many IT courses that can help you in your professional development to gain a promotion or to take your IT career in a different direction.
https://www.australianonlinecourses.com.au/wp-content/uploads/Demand-for-IT-Jobs-on-the-Rise.jpg
1066
1600
Australian Online Courses
https://www.australianonlinecourses.com.au/wp-content/uploads/AOC_logo.png
Australian Online Courses
2019-11-06 00:00:00
2019-12-04 09:33:02
Demand for IT Jobs is on the Rise