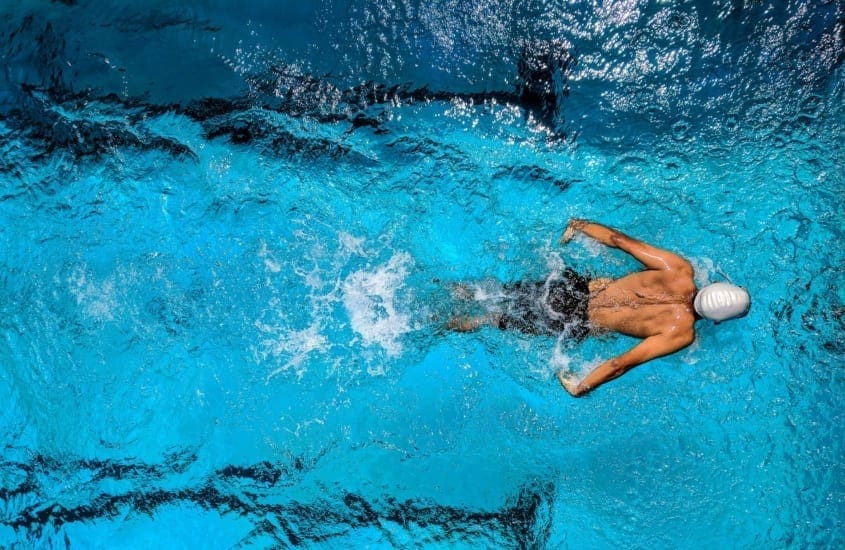 Create Winning Attitudes With Our Sport Psychology Course!
If you work with individuals in the sporting sector, then a sport psychology course will give you valuable insights into how people's psychological state can impact their sporting performance – which is obviously key to their success.
Our Certificate of Sport Psychology will teach you how to identify the psychological traits found in successful athletes, how the mind affects athletic performance, and how to maintain and increase motivation. Athletes, coaches, fitness instructors and physical education teachers … get ready to help others activate their minds and their bodies!
Learning Outcomes
Outcomes achieved by undertaking a sport psychology course include:
Understanding performance psychology
Learning about exercise psychology
Exploring environmental influences
Studying the aspects of sports psychology
Discovering how to apply sports psychology
Examining the psychological traits of successful athletes
Gaining insights into personality inventory determining a personality type
Learning about cognitive techniques
Exploring anxiety and arousal
Understanding and dealing with anxiety
Studying the physiology of anxiety
Understanding how to maximise the psychological state
Examining focusing and centring
Learning about motivation as an internal impulse
Exploring the basic principles of motivation
Studying intrinsic and extrinsic motivation
Understanding the factors that affect motivation
Examining motivation for fun
Gaining insights into aggression
Learning about mental rehearsal
Exploring error parking
Studying how to use self-consciousness
Understanding how to use word association
Examining anger and conflict
Gaining insights into measuring aggression
Learning about the simulated practice and e-event procedures
Exploring reliving success
Studying conflict handling techniques
Understanding leadership and coaching
Examining the role of a coach
Learning how to get attention
Exploring questioning and punishment
Studying team dynamics
And more!
What It's Like To Work With Olympians
Georgia Ridler is a sports psychologist with more than 15 years' experience supporting professional athletes across a range of sporting codes. She builds team dynamics, offers support and encouragement, and helps athletes develop mental strength and resilience. This is what her job entailed during the 2016 Rio Olympics swimming events, which will give you plenty of inspiration to undertake a sport psychology course!
Keeping Unusual Competition Hours 
At the Rio Olympics, broadcasting giant NBC held the swimming events much later on in the day to cater to American audiences. This meant heats were from 1 pm to 3 pm and finals from 10 pm until 1.15 am! Given the team typically wake very early for training, Georgia worked to transition them to a later schedule which involved shifting their mindsets, and ensuring they ate meals later than normal to maximise their energy levels.
Promoting Positive Team Dynamics
Swimming is predominantly an individual sport, and a large part of Georgia's role was to make sure the team of 40 athletes and 20 support staff could work together harmoniously in what she calls an 'Olympic pressure-cooker environment'.
As she explains, "Relationships are the most difficult thing for any human being to manage, especially when you bring together a group of 60 people who don't typically sleep, eat, wash, exercise and catch transport together. The better people can get on and the less issues people have with each other, the less distractions we're creating internally, which is very important because there are enough external distractions. A lot of my work in terms of team dynamics was to help everyone focus on similarities and respect differences."
Managing Anxiety and Distractions
Georgia also spent a lot of time helping the team remain focused, as distractions — from the increased media attention to sharing an Olympic village with over 10,000 athletes — could have lead to anxiety. This included working with the management team to ensure the right messages were communicated in the lead-up to the event. This involved coaching the athletes to work on 'focusing on the process' and 'expecting the unexpected' to ensure they didn't get too emotionally caught up in the distractions and challenges of Olympic village life.
"When swimmers experience anxiety, a lot of the support I provided was around reassurance and reinforcing peak performance routines", she says. "We also talked with the athletes about focusing in a noisy environment. Some swimmers liked to embrace the noise but others preferred to protect themselves from the noise so they created an imaginary bubble over the pool area which allowed them to stay focused."
Supervising Warm-ups
Before the competition began each day, Georgia spent time with the athletes during their warm-up and stretching routines assisting with anxiety levels and reminding them of the benefits of an adrenaline surge. When anyone is under stress, our ability to think clearly can be impacted. And while adrenaline is a benefit in elite sport, it can also affect decision-making and information processing. One of her key tools was using cue words.
"Cue words were the keywords that were a very quick reminder of how they wanted to swim and were related to focus, technique, power and confidence", she says. "For example, 'me, length, build, go'. This athlete was reminding themselves to focus on self, ensure length in their technique, build power in the water and to go for it."
Counselling Winners and Losers
Olympic competition is extremely tough and unfortunately, many athletes don't progress beyond the heats. Part of Georgia's role was to help unsuccessful athletes cope with and learn from having been unsuccessful.
"Swimmers who don't achieve their goals will have a natural emotional response. However, once an athlete has come to terms with the outcome, it is very valuable to reflect on the learnings in order to grow and improve", she says.
Georgia was also on hand to help swimmers who qualified for semis and finals with less-than-optimal performances.
"Sometimes swimmers would get through to semi-finals or finals but it may not have been a good time and they perceived that they wouldn't get a good lane," she says. "In these cases, we assisted swimmers to reframe their thinking and focus on the opportunities."
Sport Psychology Theories
When studying a sport psychology course, you will come across a range of topics and research methodologies. One common area is the theory of the relationship between personality and performance. There are a number of personality characteristics that have been found to be consistent among elite athletes. These include:
Mental toughness – a psychological edge that helps athletes perform consistently at a high level.
Self-efficacy – a belief that they can successfully perform a specific task and in sport, it has been conceptualised as 'sport-confidence'.
Arousal – refers to an athlete's physiological and cognitive activation.
Motivation – defined broadly as the will to perform a given task.
Commitment – a dedication to continuing a sport from early development into a high level of expertise.
Competitiveness – the ability to challenge opponents with an aim of success.
Control – the ability to focus and separate on different events occurring in one's life, both within and outside of their chosen sport.
There are also multiple approaches to this personality/performance theory, including:
Psychodynamic Approach
This theory explores how an individual's subconscious interacts with the conscience. It proposes that our underlying feelings, thoughts and emotions influence how we act and think. It also emphasizes the understanding of an individual as a whole, rather than by each trait. However, it doesn't consider environmental factors that can influence behaviour.
Trait Approach
This theory focuses on the traits that are commonly attributed to an individual and how they influence the way they will act on a 'normal' basis. However, although traits are helpful in predicting 'usual' behaviour, they can't always predispose 'situational behaviour'.
Situational Approach
This theory suggests that how an individual will act depends entirely on the environment. For example, if a player acts aggressively during a competition, they might not act the same way removed from that situation. However, this theory neglects individual traits and doesn't consider differences among people.
Interactional Approach
This theory is a combination of a trait and a situational approach. It suggests that the traits commonly attributed to an individual do predispose behaviour, however, they won't influence behaviour unless the situation calls for it. This theory is most commonly used by sports psychologists because it takes into consideration the situation at hand and the components of each person. This method of measuring personality involves assessing a person's traits and typical style of behaviour versus the immediate emotion or behaviour 'in the moment'.
With our Certificate of Sport Psychology course you'll be empowered to support people in both club sports and individual sporting careers get the most out of their performance. It's a win-win!
https://www.australianonlinecourses.com.au/wp-content/uploads/Certificate-of-Sport-Psychology-scaled.jpg
1536
2048
Haley Williiams
https://www.australianonlinecourses.com.au/wp-content/uploads/AOC_logo.png
Haley Williiams
2020-06-30 14:28:22
2020-06-30 14:28:22
Create Winning Attitudes With Our Sport Psychology Course!