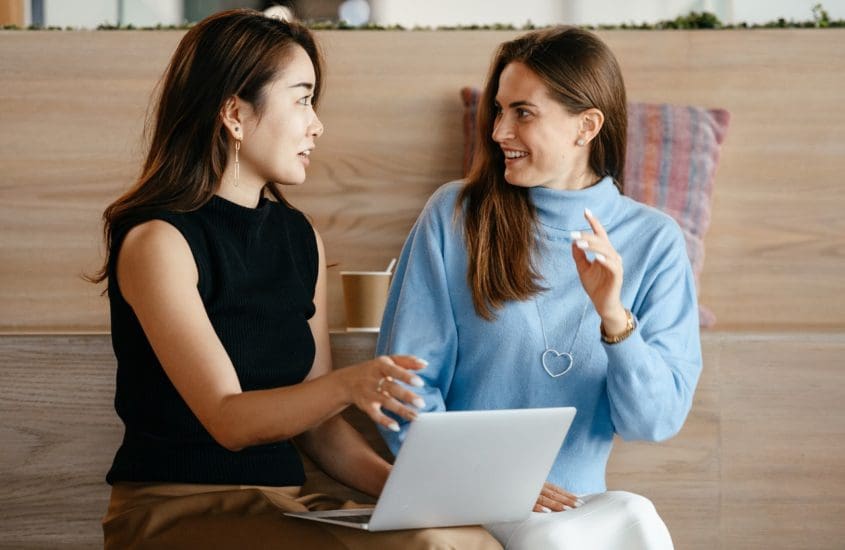 Clinical Supervisor Training to Enhance Your CV!
Increasingly valued in the "helping" professions to navigate change and complex work-related situations, this course will teach you professional supervision skills to ensure accountability, offer professional support or conduct training.
Ideal for counsellors, psychotherapists, social workers, educators and health and business professionals, clinical supervisor training will give you insights into the models of supervision, including reciprocal mentoring and group, agency and self-supervision. Study our Certificate of Professional Supervision and you will also develop an understanding of ethics, confidentiality, legal concerns and quality control, and learn about managerial processes such as budgeting, selecting supervisors and monitoring supervision frequency.
Learning Outcomes
Outcomes achieved by undertaking a clinical supervisor training course include:
Learning to define supervisions, about counselling and the personal moral qualities of a counsellor
Exploring personal experience and your strengths and weaknesses
Gaining an understanding of the qualities of a professional supervisor and the methods of delivery (individual, group training, triadic)
Studying live supervision and supervision in addictions counselling
Examining the models of supervision and beginning the process
Understanding how to begin the supervision process, contracts, evaluation methods and the goals, purpose, and objectives of supervision
Attaining knowledge of the duties and responsibilities of supervisor/supervisee, the models of supervision and important points on mentoring
Gaining insights into the models of mentoring, gender and mentoring, reciprocal mentoring and problems with mentoring
Learning about Proctor's interactive model of supervision, using reflection in the theoretical framework, the theories of reflection and forms of supervision
Exploring online supervision by distance, one-to-one supervision, group supervision, agency supervision and self-supervision
Gaining an understanding of reporting and record keeping
Studying professionalism, ethics and legal concerns
Examining supervisor professional standards, quality control, ethical decisions and the responsibilities of supervisors to other professionals
Understanding confidentiality, informed consent, multicultural counselling and dual relationships
Attaining knowledge of professional boundaries, complaints, professional misconduct and bringing the profession into disrepute
Gaining insights into sanctions and long-term sanctions, the role of the probationary supervisor and short-term sanctions
Learning about exclusion from the professional body and compliance with sanctions
Exploring the different approaches to supervision, relevant theories/models, the psychoanalytic model of supervision, the ten-step model of supervision and the cognitive behavioural model of supervision
Gaining an understanding of solution-oriented supervision, process-oriented supervision, narrative method supervision, developmental models andthe professional development model (PDM)
Studying social role models, orientation-specific models an issues in supervision
Examining burnout, the symptoms and signs, whether stress is the same as burnout and strategies for dealing with burnout
Understanding online counselling and supervision, telephone counselling and online counselling via forums, emails and video platforms
Attaining knowledge of the benefits and limitations of online communication
Gaining insights into supervision, how online supervision works and the international perspectives of counselling supervision
Learning about supervision for different professions
Exploring professions that have adopted professional supervision, what to look for in an effective supervisor, and the functions of supervision
Gaining an understanding of supervision policy statements
Examining models of clinical supervision
Studying supervision in social work, occupational health nursing, the coaching profession, child safety and youth work
Examining organisation considerations including issues in managing the process
Understanding the frequency and duration of supervision
Attaining knowledge of finance and other aspects of the supervision process
Gaining insights into motivating factors and transference and countertransference
Learning about power abuse, the selection of supervisors and supervisees and standardised and open methods of supervision
And more!
Theories and Models of Supervision
If you decide to undertake clinical supervisor training, you will become familiar with the "models" of supervision, which are the systematic ways supervision is applied. Here are three key models cited by the Australian Institute of Professional Counsellors. Although they are specifically related to the area of clinical supervision, they offer insights that are relevant across a broad spectrum of organisations.
Developmental Models
The underlying premise of developmental models of supervision is the notion that individuals are continuously growing, and the objective of supervision is to continuously identifying new areas of growth in a life-long learning process. Studies have revealed that the behaviour of supervisors changes as supervisees gain experience and the supervisory relationship also changes.
Stoltenberg, McNeill, & Delworth described a developmental model with three levels of supervisees: beginning, intermediate, and advanced. And although the process looks linear, it isn't necessarily the case, as supervisees may be in different stages simultaneously. In summary:
Beginner: In terms of motivation, the focus is on skill acquisition, and motivation and anxiety can be high. In terms of autonomy, there is a need for high structure with minimal challenges. In terms of awareness, this may be limited, and individuals may be unable to distinguish between the more pertinent and the less relevant factors in the therapeutic process, the client and themselves.
Intermediate: In terms of motivation, it can waver as the complexity of cases increases. In terms of autonomy, individuals function more independently and only want requested, specific help. In terms of awareness, the focus is now more on the client, and individuals will start to pick up on key factors in the psychotherapeutic process.
Advanced: In terms of motivation, there is confidence in terms of a capacity to learn resulting in a life-long commitment to ongoing professional development and professional identity becomes important. In terms of autonomy, supervisors at this level have increased self-efficacy, know their limitations, and retain responsibility. In terms of awareness, individuals have high empathy and understanding, and an increasing awareness on the most pertinent things to focus on with the client, the psychotherapeutic process and themselves.
Integrated Model
Because many supervisors integrate several theories into a consistent practice, some models of supervision aim to be across any theoretical orientation. For example, Bernard & Goodyear's Discrimination Model is said to be "a-theoretical". The model was originally developed as "a conceptual framework to assist new supervisors in organising their supervisory efforts". This model combines the three supervisory roles of teacher, consultant and counsellor.
For example, supervisors might take on the role of "teacher" when they directly instruct, lecture and inform supervisees. If they relate as colleagues during supervision, they might act in a "consultancy" role. Or they might act as "counsellors" when assisting supervisees through blind spots and other personal issues related to the process.
The Discrimination Model also highlights three areas of focus the supervisor should have with the supervisee to promote effective skill building — process, personalisation and conceptualisation. Process issues aim to examine the process of supervision as well as the process adopted by the supervisee in their practice. Personalisation issues pertain to the supervisee's use of themselves in therapy to ensure all involved are open, congruent and present in the relationship. Conceptualisation includes how well supervisees conceptualise their cases in the context of relevant theory and the presenting problems and issues of the client.
Orientation Specific Models
Systemic therapists argue that supervision should be therapy-based and theoretically consistent, which can include a range of supervision models:
Psychoanalytic: Psychoanalytic supervision is possibly the oldest form of psychotherapeutic supervision. It encourages the supervisee to learn from the supervisor "the analytic attitude that includes such attributes as patience, trust in the process, interest in the client, and respect for the power and tenacity of client resistance".
Behavioural: This type of supervision views client problems as learning problems, and applies a process that requires two skills — being able to identify the problem, and being able to select the appropriate learning techniques to train the client in how to deal with the problem.
Client-centred: This approach rests on the fundamental belief in a healing process activated by the therapeutic relationship or the core conditions. A successful client-centred supervisor must have a profound trust in the supervisee, believing they have the motivation and ability to grow and explore the therapy and themselves.
Cognitive behavioural: This type of supervision consists of skill analysis, building rapport, setting goals, the implementation of strategies, follow-up and evaluation.
Micro-skill focused: In this type of supervision, the supervisor will most likely use four steps in micro-training — teach one skill at a time, present the skill using demonstration or modelling, practise the skill and allow for mastery using feedback and ongoing practise.
Burnout Versus Compassion Fatigue
One element you will learn about in our clinical supervisor training course is burnout. Burnout is essentially about being "worn out", and the impacts emerge gradually over time. However, those involved in professional supervision can also experience "compassion fatigue". Both have similar symptoms, however, compassion fatigue revolves around a preoccupation with absorbing the emotional stress and trauma of others. Some of the signs, symptoms and triggers of both are:
Signs
Burnout – fatigue, anger, frustration, negative reactions towards others, cynicism, negativity and withdrawal.
Compassion fatigue – sadness and grief, avoidance or dread when working with some individuals, detachment, decreased intimacy, and changes in beliefs, assumptions and expectations.
Symptoms
Burnout – physical, psychological, cognitive and relational disturbances.
Compassion fatigue – physical symptoms including headaches, digestive problems and muscle tension, fatigue, psychological stress, cognitive shifts and poor concentration, focus and judgement.
Triggers
Burnout – personal characteristics, work-related attributes and work organisational characteristics.
Compassion fatigue – personal characteristics, previous exposure to trauma, empathy and emotional energy, prolonged exposure to the trauma of clients, work environment and work-related attitudes.
Gain a comprehensive understanding of how to approach supervision in a professional capacity with a clinical supervisor training course such as our Certificate of Professional Supervision.
https://www.australianonlinecourses.com.au/wp-content/uploads/certificate-of-professional-supervision-.jpg
853
1280
Haley Williiams
https://www.australianonlinecourses.com.au/wp-content/uploads/AOC_logo.png
Haley Williiams
2022-05-24 13:04:40
2022-05-24 13:04:40
Clinical Supervisor Training to Enhance Your CV!