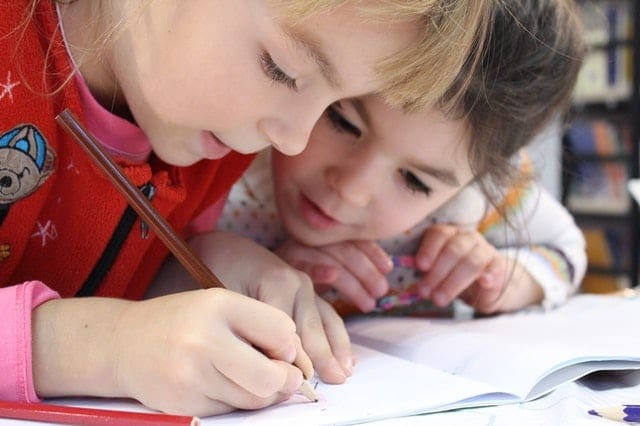 Childcare Professional Development Opportunities 
The early years of a child's life are the most critical, because this is when they develop motor, social and sensory skills, and start to learn about the world. Hence, many believe those who work in childcare have one of the most essential, yet underappreciated jobs in Australia!
However, a career in childcare can be extremely rewarding, allowing you to make an important and lasting difference in the lives of children. And the industry is booming, so career prospects continue to grow. In fact, early childhood job roles are said to grow by 22 per cent to reach over 9000 jobs by 2023. So now's the perfect time to up-skill!
Why Professional Development Is Important
Parents, family, friends, health professionals, the wider community and childcare professionals all influence a child's early years. For those working in childcare, ongoing childcare professional development improves skills and practice and keeps staff up to date with advances in early childhood education and care. This enhances the nurturing of a child's development, but can also inspire, motivate and support professional networks.
A Combination of Theory and Practice
Working with young children is challenging and complex work. Current research and developments in theoretical approaches to early childhood education are rapidly expanding the theory base and knowledge that can guide practice. Additionally, changes in the national early childhood system continue to impact curriculums, delivery models, licensing and accreditation systems.
Professional development is critical because it enables childcare workers to contribute to developing practices that are guided by current research and theory, and enhances their effectiveness in terms of working with children and families. It also provides professional satisfaction and sustains an employee's enthusiasm, commitment and their capacity to continually grow both professionally and personally.
Early Childhood Learning Programs
Over the last decade, the childcare industry in Australia has undergone significant changes, which have impacted early childhood learning programs in many ways. Significant changes were laid out in the National Quality Framework (NQF), which was introduced in 2012. It provides a framework for quality improvement in the childcare sector and establishes the formal qualifications required for a childcare practitioner.
The Early Years Learning Framework (EYLF) is a core framework recognised under the NQF. It provides the foundation for ensuring all children aged up to five years receive quality teaching and learning outcomes. It also encourages staff to participate in childcare professional development, and promotes a culture for continuous educational growth.
Features of Effective Professional Development
Childcare professional development takes many different forms, however research has shown there are a number of common features that enhance its effectiveness. These include:
The extension of the professional development program over a period of time.
The involvement of staff in assessing their own learning.
The creation of opportunities for staff to apply new skills and knowledge in their own work settings.
The creation of opportunities for staff to have a trusted mentor to discuss developing practice.
Providing opportunities for staff to question their own views and experience.
Providing opportunities for staff to consider situations and events from different perspectives.
Providing knowledge and information about alternative perspectives and practices.
Types of Professional Development
Childcare professional development embraces informal and formal learning towards knowledge or a new ability, skill or process. It affects the quality learning outcomes for children in care and can also influence employment opportunities and ultimately your career! It includes:
Certificates and courses
Workshops
Conferences and seminars
In-house training
Distance education and online learning
Volunteering
Work experience
Tutoring
Childcare Learning Pathways 
Childcare workers in Australia are required to complete a Certificate III in Early Childhood Care and/or Children's Services. However, there are also a number of learning pathways that can assist with your childcare professional development. These include:
https://www.australianonlinecourses.com.au/wp-content/uploads/Childcare-professional-development.jpg
426
640
Haley Williiams
https://www.australianonlinecourses.com.au/wp-content/uploads/AOC_logo.png
Haley Williiams
2021-04-13 15:26:31
2021-05-06 17:20:23
Childcare Professional Development Opportunities