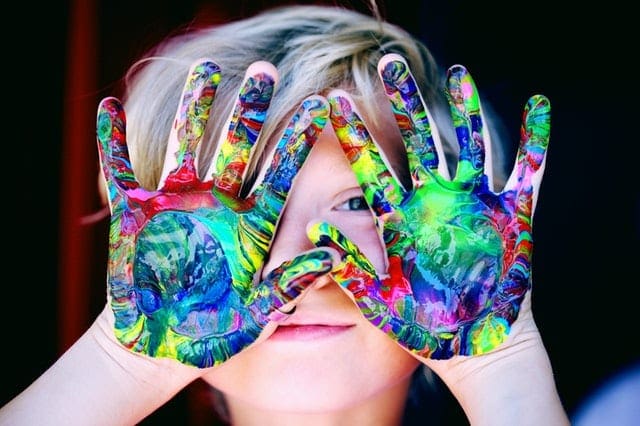 Child Counselling Course Crucial Professional Development
Whether you're a youth worker, carer, parent or health professional, a child counselling course will improve your counselling skills. Today, children are increasingly experiencing mental health challenges and difficulties in their lives, making counselling skills crucial for anyone working with children or teens.
The Certificate of Counselling – Children is an online program that will improve your skillset to offer counsel to children, considering the legal and ethical issues and a young client's emotional and cognitive development.
In this professional development course, you will learn about common mental health disorders, including anxiety, depression, eating disorders and conduct disorders. You will also explore counselling approaches, including medication, virtual reality and art, Lego and play therapy.
A child counselling course is an ideal way to understand childhood mental health and broaden your knowledge of counselling for children.
Learning Outcomes
Outcomes achieved by undertaking a child counselling course include: 
Understand the types & causes of childhood problems

Assessment of childhood problems (including ethical/legal considerations)
Counselling for:
Internalising problems & disorders I: anxiety

Internalising problems & disorders II: depression

Externalising problems & disorders III: Eating disorders

Externalising problems & disorders IV: Conduct disorders

Other problems & disorders

Other counselling approaches

Problems based learning 
And more!
Child Mental Health in Australia: A Snapshot 
Beyond Blue reports that around 1 in 7 Australian children experience mental health issues. And half of all serious mental health illnesses in adulthood begin in childhood (before the age of 14).
Mental Health Disorders in Children 
Children are affected by the same mental health disorders as adults. However, the signs and treatments vary. 
Anxiety 
Anxiety is diagnosed when anxious feelings start to affect daily life for children. It is a common condition affecting one in 14 children who have an anxiety disorder. There are many reasons why children may develop anxiety, including family history, stressful life events, coping styles and changes to neurotransmitters (chemicals in the brain). 
Anxiety can impact both physical and mental health. 
Signs to look out for: 
Unrealistic fears or worries

Irritability or bad moods

Racing mind or going blank 

Unwanted or intrusive thoughts 

Withdrawal and avoidance behaviours 

Upset if there is a mistake or change of routine 

Dizziness or headaches 

Nightmares, sweating, numbness or hot/cold flashes 

Dry mouth 
OCD
Obsessive-compulsive disorder (OCD) is a type of anxiety disorder when a person is experiencing unwanted, repetitive thoughts (obsessions) that lead to compulsive behaviours (compulsions). These compulsions are carried out to try and alleviate the anxiety of the obsessions. 
OCD is thought to be childhood-onset if obsessions and compulsions occur before puberty. Boys are more commonly affected by childhood-onset OCD and are at greater risk of tic-related disorders. 
Signs to look out for: 
Constant and hand washing, showering or bathing

Fear of dirt or germs 

Repeated tapping or counting 

Routines to stop bad things from happening 

Hoarding 

Rituals that they are compelled to follow 

Checking and double-checking 

Organising things in a certain way – symmetry 

Intrusive thoughts 
Depression
Depression is more than just feeling sad. It affects the way kids think, how they see themselves and how they think about the future. Depression can stop kids from enjoying life and taking part in activities important for their social and emotional wellbeing. 
Signs to look out for:
Feeling sad and unhappy

Feeling helpless

Worrying a lot

Seeming to have less fun

fidgeting, not being able to sit still

being easily distracted or having trouble concentrating

daydreaming

getting into fights

blaming others for problems

teasing others

not understanding others' feelings
ADHD (Attention-deficit/hyperactivity disorder)
ADHD is a complex neurodevelopmental disorder that affects a person's ability to demonstrate age-appropriate self-control. This condition, often diagnosed in childhood, affects approximately one in 20 Australians. It is frequently misunderstood and under-diagnosed. Untreated, this mental health condition can lead to a lifetime impairment. 
Signs to look out for: 
ADHD can present in three ways: predominantly inattentive, predominantly hyperactive-impulsive and combined symptoms.
Inattentive: 
Struggling to focus and concentrate on boring or tedious tasks

Mind-wandering

Easily distracted 

Miss instructions or relevant information 

Failure to finish tasks

Reluctance to finish tasks 
Hyperactive -impulsive 
Fidget, tap, restlessness 

Talk excessively 

Respond quickly to situations without anticipating consequences 

Impatience 

Find boredom intolerable 

Constantly seek stimulation 

Risk-taking and dangerous behaviour 

Choosing instant gratification 
Eating Disorders 
Eating disorders have the highest mortality rate of all psychiatric illnesses. Types of eating disorders include anorexia nervosa, atypical anorexia nervosa, bulimia nervosa and avoidant restrictive food intake disorder (ARFID). 
Anorexia Nervosa (AN) – obsessive drive to lose weight through food restriction and/or excessive exercise despite being at a low body weight due to distorted body image.
Atypical anorexia nervosa – a young person with atypical anorexia nervosa will be at normal body weight or overweight but has lost a significant amount of weight and displays all other symptoms of AN.
Bulimia nervosa (BN) – Recurrent episodes of binge eating associated with a loss of control around eating and including vomiting, laxative misuse or over-exercising. 
ARFID – Avoidance of eating foods, leading to failure to gain weight, nutritional deficiencies or significant impairment in participating in social life when food is involved. 
Signs to look out for: 
Significant weight loss or rapid weight changes 

Loss or disturbance of the menstrual cycle 

Sensitivity to cold

Lethargy, tiredness 

Dizziness, fainting 

Inability to concentrate 

Reducing fat, calories, skipping meals, fasting, avoiding food groups

Excessive or compulsive exercise

Intense fear of gaining weight 

Distorted body image 

Distress/anger at mealtimes 
When Children Refuse Counselling 
According to Very Well Mind, it is a well-known reality that some children will be resistant to therapy. A depressed child may not be willing to attend treatment for many reasons. They may feel anxious about sharing their thoughts and feelings with a stranger, or they might resent that they need help. Those who are forced to seek treatment, which is usually the situation with child clients, will often resist. So, what can be done? 
When a child refuses therapy, it can be beneficial to involve their parents. Parent counselling and education are ideal ways to get the treatment started while not forcing the child's therapy. It may also be that the therapist is not a good fit for the child. In this case, it's helpful to provide alternative counsellors who may be able to connect with the child. 
Timing is also important. It's not ideal to have a counselling session in the late afternoon (after a busy or stressful school day) or late at night. Find a time when the child will be at their best. 
Gain insights into children's mental health challenges and how to use techniques to counsel children with a child counselling course, such as our Certificate of Counselling – Children. 
https://www.australianonlinecourses.com.au/wp-content/uploads/Child-counselling-1.jpg
426
640
Haley Williiams
https://www.australianonlinecourses.com.au/wp-content/uploads/AOC_logo.png
Haley Williiams
2021-03-25 14:28:10
2021-05-06 17:22:38
Child Counselling Course Crucial Professional Development