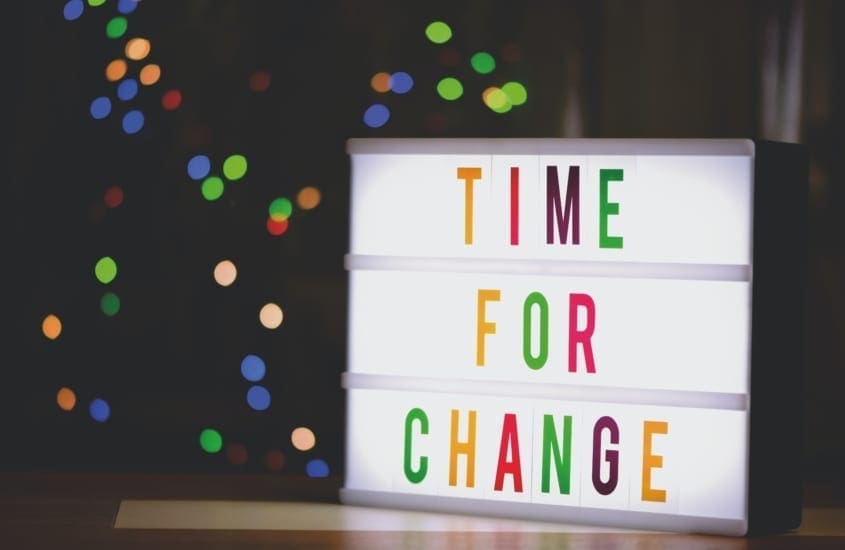 Change Management Courses Turn Negatives Into Positives
Change is a fact of life. And in today's dynamic business world, while it can be disruptive at first, organisational change can reap enormous benefits. From restructuring the workforce to launching new products, the successful management of change ensures companies remain competitive.
Our Certificate of Change Management is ideal for managers, directors, supervisors, team leaders and those who are keen to develop or refine their skills in leading and sustaining change in an organisation. You will learn about the different types of organisational change, how to overcome resistance, and the tools and techniques required throughout the change cycle. 
You will also study how to communicate change to different groups, remove obstacles that can hinder a collaborative transition process, and how to engage, motivate and support employees in order to make the change last. Get ready to turn resistance into acceptance with this change management course!
Learning Outcomes
Outcomes achieved by undertaking a change management course include:
Recognising the key initial outputs of a change initiative and the RACI status of stakeholder groups
Learning how to assess the level of stakeholder discomfort in relation to a proposed change effort
Exploring the questions used to assess the effectiveness of vision of a proposed change
Studying the sequence of steps required to assess the skills needed to support organisational change
Examining how to determine an organisation's readiness for sustainable change
Learning about stakeholder analysis and the key initial outputs of a change initiative
Exploring how to assess discomfort, vision, skills and the keys to change
Studying how to match the sources of employee resistance to change to examples
Examining how to match types of change resistance to actions for dealing with them
Understanding how to identify tactics for overcoming obstacles to change including inertia
Learning how to recognise appropriate ways to communicate change
Exploring how to recognise tactics for effectively leading change in your organisation
Studying how to overcome resistance and the obstacles to change
Examining how to introduce, communicate and lead change
Understanding which key elements of change need to be communicated to different groups
Learning how to employ strategies to make change easier and reduce discomfort
Exploring how to recognise how to reinforce skills and make change last
Studying how to leverage performance management methods to make change last
Knowing what and how to communicate
Gaining insights into making change more comfortable
Understanding how training can facilitate change
Learning how to sustain planned change and how to institutionalise change
Studying how to keep employees motivated during change
Recognising the common signs of stress in employees
Understanding how to reduce employee stress during times of organisational change
And more!
Types of Organisational Change
There can be a variety of factors that lead to change within an organisation, and one of the major challenges is how to reduce the potential for employee resistance. This will ensure employees understand why change is important to the company's future. Here are the main types of organisational change — some of which you will cover in our change management course.
Total Change
This involves change in an organisation's vision and is required when it is faced with criticalities including growing competitive pressures, long-term business failure, the failure of management or leaders, or disagreement about employee an organisational values.
Fundamental Change
This type of change relates to the redefinition of an organisation's mission or vision. It may be required during extremely volatile circumstances like a failure in leadership, a decline in productivity or due to the current business environment.
Operational Change
This kind of change becomes a need or requirement when an organisation is faced with competitive pressures. The focus here is on the improvement in the quality or delivery of products or services in order for the organisation to gain a competitive edge.
Strategic Change
Strategic change is usually implemented at the organisational level and can include a change in management style. This kind of change usually has a cascading effect on the entire company and often has a marked influence on the company's overall performance.
Directional Change
This type of change may come about because of rapid changes in governmental policies or control. These can include pricing structures, and import/export and tax policies. Directional change can be required when an organisation lacks the capacity to implement their current strategies effectively or if new strategies are required.
Incremental Change
Incremental change is implemented at the micro-level, and changes are adaptive in nature and implemented or introduced gradually. It is based on the assumption that changes will result in even bigger changes, and it creates adaptive mechanisms for meeting the organisation's ultimate vision.
Reactive Change
These changes take place in response to an event or a chain of events. It usually occurs when there is a decrease or increase in the demand for the company's products or services. It can also be a response to a crisis due to technology advancements or changes.
Anticipatory Change
This is a change that's implemented with prior anticipation, and organisations may either undergo incremental changes or change the organisation from its existing state to a desired futuristic state and deal with the process of transition afterwards.
Planned Change
Planned change is also regarded as developmental change, and it is implemented with the objective of improving current operational strategies. It can include organisational restructuring, team building, enhancing employees' technical expertise or the introduction of new products or technologies.
Happened Change
This kind of change is unpredictable and usually takes place as a result of the impact of the external factors. It is usually profound and can be traumatic as its consequences are out of direct control and often unknown. It happens when an organisation reaches a plateau in its life cycle and can be impacted by social or political events.
How to Motivate Employees in Times of Change
One of the most difficult aspects of working through change is managing the 'human' side of the business. This is because people are fundamentally resistant to change, as it can bring about fear, doubt and indecision. So how can you prepare, manage and motivate your team?
Explain the reasons
One of the quickest ways an employee's motivation can be depleted is because they don't understand the reasons for the change. If an organisation is going through a transformation, everyone should understand why it's happening, and what to expect in terms of challenges, benefits and outcomes.9
Detail the repercussions
When employees are faced with changes in their organisation, most will immediately wonder how it will affect them. However, most won't actually ask the question, which can lead to frustration and disillusionment. Leaders should take the time to explain to employees how the change will impact them and how the business will support them.
Communicate well
Communication can be the make-or-break factor when it comes to keeping people motivated during periods of change. The reasons should be clearly explained and regular updates provided to check how employees are coping. Questions and concerns should also be promptly addressed as the situation progresses.
Be honest
There is no point selling a negative change as a positive one — employees will see through it, and be less inclined to come on-board. If the change is negative, be honest about why it's happening and why it's necessary. If it will have short-term negative effects that will lead to positive results, be upfront about that as well.
Consider individuals
Remember that everyone is different. Some will immediately understand the reasons for change and others take some time to come around. Give employees the freedom, resources and time they need to come to terms with it and support those who are struggling. If there are those that continue to undermine the process, don't be afraid to be direct with them. Study our change management course and you'll find out more!
Our Certificate of Change Management will give you the confidence to apply leadership and change management principles so you can successfully implement strategies for organisational change success.
https://www.australianonlinecourses.com.au/wp-content/uploads/Change-management-courses-scaled.jpg
1365
2048
Australian Online Courses
https://www.australianonlinecourses.com.au/wp-content/uploads/AOC_logo.png
Australian Online Courses
2020-08-19 11:18:35
2020-08-21 13:10:51
Change Management Courses Turn Negatives Into Positives