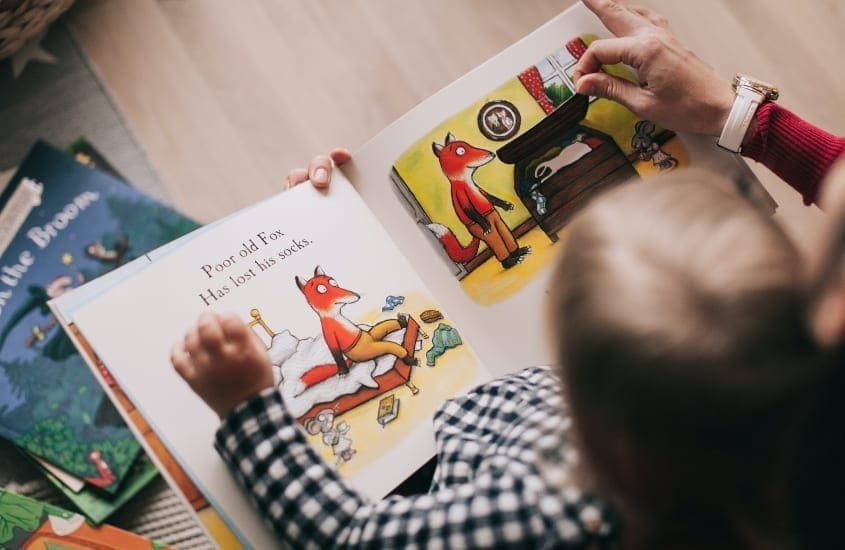 Certificate of Children's Writing– New Course!
If you've always dreamed of writing for children, then writing courses can inspire you to take action. 
And we're not just talking about children's fiction – there are so many avenues to write for children, including content for websites, educational materials, games and more. 
The Certificate of Children's Writing is an online program that draws on writing craft and child psychology to teach aspiring writers to produce strong, authentic stories that engage young readers.
It's an ideal online writing course for anyone who wants to develop their writing skills for a young audience.
 

Learning Outcomes
Describe children's cognitive development and target writing to be appropriate for various developmental stages.

Explain the nature and scope of writing for children.

Describe the process of planning a written manuscript of children's writing.

Describe the planning and processes involved in writing articles for children's magazines.

Develop a short story for children to read.

Discuss the specific requirements associated with writing children's non-fiction.

Describe the various categories of children's fiction and the writing processes involved.

Explain the scope and nature of literature aimed at young children.

Explain the scope and significance of editing skills and processes for children's writing.

Plan, evaluate, edit, and present a piece of writing for children.

Determine concepts for children's writing.

Develop outlines to write about each concept.

Develop guidelines for a children's page in a newspaper.

Discuss how to write a comic.

Write short articles or stories, suitable for situations such as an educational magazine, a pre-schooler or infant magazine, or a magazine for teenage boys or girls.

Create an outline for a proposed non-fiction book. 

Come up with a fantasy, adventure, or science fiction short story. 

Edit short articles.

Plan and write a picture book.
Popular Children's Writing Categories
If you're interested in writing children's literature, you might be considering what type of book to write. The following is a list of the most popular children's writing categories covering all ages. 
Picture Books (0 – 8-years-old) 
Picture books are primarily written for the 3 to an 8-year-old audience, with more basic 'board' books for the 0 to 3-year age group. The illustrations are just as important as the words telling the story, and some may argue they are even more important. 
It is recommended that parents or carers read picture books to children in infancy to encourage literacy. 
The Second Sky is a popular, award-winning picture book by author Patrick Guest and illustrator Jonathan Bentley. The picture book was awarded The Book of the Year: Early Childhood 2018 Notable by The Children's Book Council of Australia. 
Writing Tip: Keep in mind that most children's picture books are made up of 32 pages and have about 12 spreads (two facing pages) for the story. Writing courses can help you to stay within the genre and category you're writing for. 
Early Readers (4 to 8-years-old) 
Early readers, also known as first readers, bridge the gap between picture books and chapter books. These books use simple, familiar vocabulary that encourages independent reading in emerging and newly independent readers. 
Aussie Kids is an exciting new series of books for emerging readers, featuring Australian children living in unique places in every state of the country. 
Writing Tip: Early readers usually have a maximum of 1,500 words which are broken up into short chapters. 
Chapter Books (6 – 10-years-old) 
Chapter books are longer than picture books but shorter than middle-grade novels. These books frequently address issues kids face in the first few years of school, such as making friends, fitting in, peer pressure, and overcoming challenging situations. Illustrations are also commonly used throughout chapter books to create an engaging, high-impact story that can be read independently by this age group. 
The Worst Witch (Series) is a series of eight books written and illustrated by Jill Murphy. The fantasy-themed books take place at a magical boarding school and are ideal for a 5 to a 9-year-old audience. 
Writing Tip: Most chapter books are about 15,000 to 20,000 words and usually have ten chapters. The language-style in these books are conversational and straightforward. 
Middle-Grade Fiction (8 to 12-year-old) 
Children read middle-grade fiction before they're teenagers. As a result, they're starting a new phase of self-discovery – and there's something for every child, from Demon Dentist to Goosebumps.   
The Goosebumps series by R.L Stein is a powerhouse in middle-grade fiction. The books feature 'scary' stories with relatable characters facing real-life, age-appropriate challenges and concerns. 
Writing Tip: This age-group are on the cusp of becoming teenagers, and as a result, they're are figuring their place in the world and what's important to them. Themes around friendship, resilience and adaptability are popular. 
Young Adult Novels (12 to 18-year-old)
Young Adult (YA) novels confront common themes around friendship, first love, relationships, and identity. And while the age range for YA fiction is 12 to 18-year-olds, half of the audience are adults. 
The Twilight Series was a hugely successful YA novel by Stephanie Meyer that appealed to readers of all ages. 
Writing Tip: YA novels are between 75,000 and 90,000 words and are often told in the first-person narrative. 
The Resurgence of the Graphic Novel 
The popularity of graphic novels is at an all-time high with books by Raina Tegemeier (Guts, Smile, Drama, Sisters, Ghosts and the range of Babysitter Club books, originally by Ann M Martin) flying off the shelves. 
Graphic novels are not a new concept, but their rising popularity with the 8 to 13-year-old market is novel. While not entirely mainstream, NPD Bookscan reports that comics and graphic novels have seen 'compound annual unit sales growth of 15 per cent over the last three years, making it one of the highest growth categories in the trade book marketplace.'
Writing Tip: A picture tells a thousand words with the graphic novel. A writer must learn to think in pictures. 
5 Writing Prompts to Inspire Your Children's Book
Recall a memorable moment from your childhood and write for 10 minutes without stopping. 

Observe your child (or a family/friend's child) in imaginary play. What are they doing? 

What's your favourite book from childhood? 

Thunderwith

 is what comes to mind for his writer. Can you write a book that addresses the same theme differently? 

Write a story about a child and her/his imaginary friend. 

Write a story about a child's nightmare or overcoming a fear. 
Have a little time on your hands? Learn how to become a successful author with our online writing courses. Discover the Certificate of Children's Writing! 
https://www.australianonlinecourses.com.au/wp-content/uploads/Cert-of-Childrens-Writing-blog--scaled.jpg
1365
2048
Haley Williiams
https://www.australianonlinecourses.com.au/wp-content/uploads/AOC_logo.png
Haley Williiams
2020-04-22 16:40:21
2020-04-22 16:58:54
Certificate of Children's Writing– New Course!