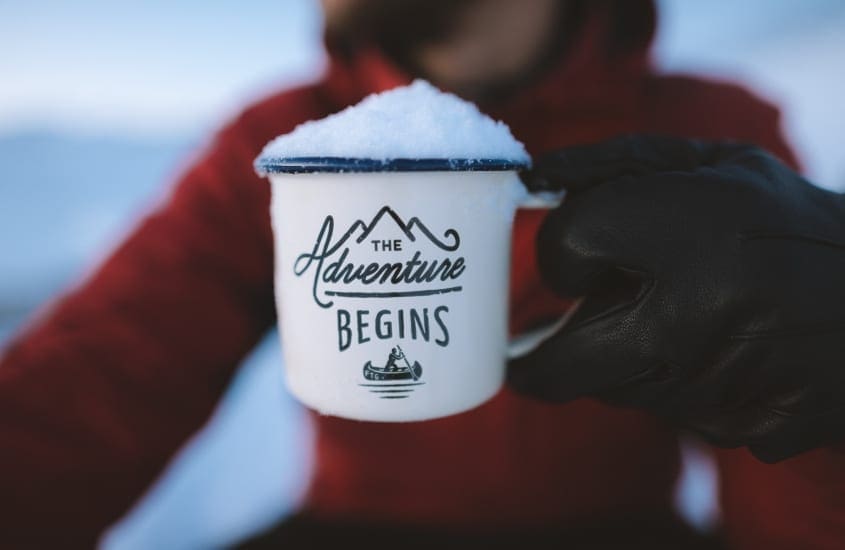 Certificate of Adventure Tourism – New Course! 
Adventure tourism is an exciting industry. We all like a bit of adventure in our lives, don't we? But when it comes to holidays, adventure can mean different things to different people. For some, it may be as simple as camping outdoors for the first time. For others, it's not an adventure unless it involves a rush of pure adrenaline. 
Adventure tourism has traditionally been perceived as a 'younger person's' activity. However, in recent years, older travellers have also been keen to enjoy new experiences that involve a bit of a challenge. But whatever the degree of exhilaration, one thing's for sure. The industry is developing and growing. Which means one thing – so are the jobs! 
Excited? So are we! Because our Certificate of Adventure Tourism has just launched. So jump in, head first (literally, if you're a skydiving fan)! 
 Learning Outcomes 
Explore the scope and nature of adventure tourism 

Learn about its historical themes 

Find out what the motivating factors are for adventure tourism

Study the different types of adventure tourism 

Discover different types of adventure locations, including New Zealand, India, Iceland, Africa and Brazil

Learn about the management process and issues relating to adventure tourism 

Study the areas of staffing, training, transport, media and marketing

Find out more about voluntary organisations, equipment suppliers and seasonal fluctuations

Learn more about tourism customers – market sectors, tourist motivations, behaviour and expectations

Discover what characteristics define a 'soft' and 'hard' adventurer 

Study the areas of ecotourism and conservation tourism 

Learn about the ethics, sustainability and environmental impacts of adventure tourism 

Explore locations and facilities in terms of artificial and natural environments

Examine the area of risk and crisis management and insurance 
Why Study This Course?
Over the years, tourism, in general, has experienced continued growth to become one of the fastest-growing economic sectors in the world. Tourism is also an important industry for the Australian economy. According to Tourism Australia, over 9.45 million tourists visited our country in 2019, which is an increase of 2.7 per cent on the previous year. 
In terms of the adventure travel industry, it also continues to grow and diversify. It is now a $300 billion-plus industry and has been growing up to 70 per cent year-on-year since 2011. And it continues to grow!  
Those with an adventure tourism course under their belt can be employed in a variety of amazing jobs including as a: 
Tour guide 

Outdoor education officer 

Outdoor activity coordinator 

Specialist travel agent 

Adventure equipment provider 

Adventure tourism marketer 

Ecotourism marketer or supplier
You may even find employment in adventure tourism at a holiday resort, national park or adventure sport centre; start up your own adventure tourism business or become an adventure tourism writer or blogger! 
Plus … if you love adventure sports yourself – surfing, snowboarding, hiking, skydiving, fishing, rafting (the list goes on) – then you'll be getting paid to be immersed in an activity you love most! 
Top 6 Adventure Experiences in Australia
Regardless of the state you live in, Australia has some amazing adventure tourism experiences on offer. Here are some of the best, according to Tourism Australia. If this isn't motivation for you to kick-start your adventure tourism career, then we don't know what is! 
#1 – Island Hop Queensland
With some of the finest sailing in the world, the Whitsundays offers calm seas, spectacular scenery and 74 islands (most of which are wonderfully uninhabited) to swim, snorkel and scuba your way through. Affectionately known as 'bareboating', you simply hire a boat, stock it with provisions and friends and sail off into the sunset. 
#2 – Train It From Adelaide 
If you love a little luxury, but still keen to explore some of the country's out-of-the-way destinations, then get ready to hop on board a train! A three-day adventure tourism journey on The Ghan from Darwin to Adelaide (and vice-versa) traverses nearly 3000 kilometres of mountains, tropical rainforests and deserts, and includes a stop-off at the breathtaking Red Centre. 
#3 – Fish Your Way Around WA
Around 250 kilometres north of Perth, you'll find Nambung National Park and The Pinnacles, a 'moonscape' of ancient limestone pillars. Here you can surf the giant sand dunes, take a dip in the balmy Indian ocean or drop in a line at some of the area's most spectacular fishing spots. 
#4 – Hit the Slopes of Victoria  
Adventure tourism at its best – a ski trip! There are three main ski resorts in Victoria. Its largest, Falls Creek, has over 450 hectares dedicated to skiing and snowboarding. Then Mount Hotham, which is ideal for those who like their runs deeper and steeper. And finally, Mount Buller, which has over 300 hectares of skiable terrain and the largest lift network in the state. 
#5 – Island Hike Off NSW
World Heritage-listed Lord Howe Island is just a two-hour flight from Sydney and filled to the brim with adventurous pursuits. From hiking to surfing and fishing, it's also remarkably beautiful with its rare collection of birds, plants and marine life.
#6 – Raft A Tassie River 
Situated on the west coast, the Franklin River threads its way through Tasmania's unique World Heritage Area and offers a host of adventures along its 125 scenic kilometres. But the best way to see it? White water rafting. Experience the river's power and majesty by day than by night, camp on a tranquil riverbank under a star-filled sky.
Travel, adventure and a job that never seems like hard work – sound like your dream career? Enhance your employment prospects and join one of the fastest-growing sectors in Australia with our Certificate of Adventure Tourism!
https://www.australianonlinecourses.com.au/wp-content/uploads/Adventure-Tourism-blog-scaled.jpg
1366
2048
Haley Williiams
https://www.australianonlinecourses.com.au/wp-content/uploads/AOC_logo.png
Haley Williiams
2020-02-19 10:32:12
2020-02-19 10:34:34
Certificate of Adventure Tourism – New Course!