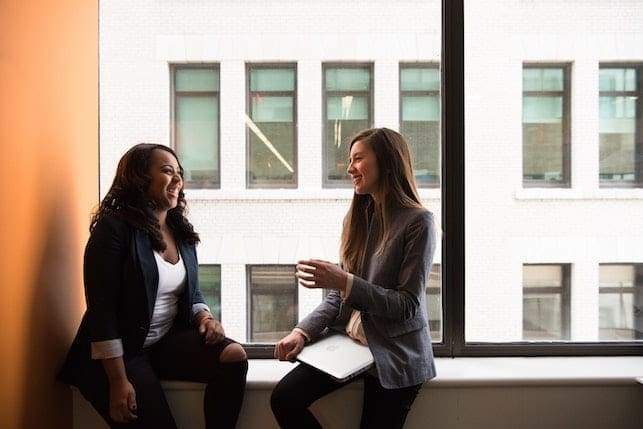 Business Psychology Course A Valuable Asset 
Business psychology courses are valuable professional development across many industries and careers, from business coach to customer service manager and even marketing executive. What do these diverse careers have in common? They all need at least foundation knowledge in understanding people and their behaviour.
If you want to develop your leadership, marketing, and business coaching skills, our Certificate of Business Psychology is perfect for you. This course will provide you with business psychology knowledge and skills to gain an understanding of the behaviour of both employers and business users.
You will learn about marketing psychology, which explores buyer behaviour or the motivations of people as consumers. You'll also discover how to help clients develop strategies to achieve goals and build their business potential as a business coach.
On completion of this course, you will have a foundation knowledge of how and why people behave in certain ways, specifically in the workplace and as consumers.
Learning Outcomes
Learning outcomes achieved by this business psychology course include:
The Gestalt Approach
Explaining Behaviour
Knowledge of Brain Processes
Personal Interpretation of a Given Situation
Business psychology terminology
Developmental and Interactive Expressions of Behaviour
Nature versus Nurture
Influence of Environment on Learning Behaviour
Modelling and Conformity
Classical and Operative Conditioning
Reinforcement & Punishment
Mature & Immature Temperaments (e.g. Sanguine, Melancholic, Choleric, Phlegmatic
Maslow's Model of Self-Actualisation
Ways of Seeking Applicants
Types of Interview
Ways of Selecting Staff
Scope and nature of marketing
Reasons for marketing
Types of customers: loyal, discount, needs-based, wandering, impulse.
Economic, economic, personal, apathetic shoppers
Understanding reward options: rational, sensory, social, ego satisfaction
Market segmentation
Internal influence on perception and personality
Internal influences – motivation and awareness
Social influences
Consumerism
Communication and persuasion
Nature and Scope of Business Coaching
Improving productivity
Marketing
Improving business resource management
PBL Based Project
Significance of knowledge of interviewing and assessment
Incentives and motivational strategies
Productivity and marketing strategies
Theoretical information to derive sensible solutions
Initial business coaching assessment for a specified business
Actions for improving and sustaining the level of performance
What is a Business Psychologist? 
A business psychologist is a coach with specific insights to help individuals, teams, and workplaces operate more efficiently. Their unique skill set is also valuable to executives and managers in leadership positions to help them build and manage successful teams that achieve business goals.
Business psychologists can specialise in many areas from organisational psychology, clinical psychology, community psychology and marketing psychology. At the heart of the profession is the ability to understand people and how they intersect with a business system and others. To put it simply – they are people experts.
Business Psychologist as Business Coach
As a business coach (or career coach), business psychologists focus on why individuals thrive (or don't survive) in certain business situations or careers and offer support. This support is provided in leadership, teamwork, and business success.
Leadership
Help executives and managers hone their leadership style and abilities through leadership coaching. Businesses psychologists help leaders to identify and improve on their weaknesses and capitalise on strengths to lead successful teams
Teamwork
Conduct assessments, facilitate meetings and provide training to teams to help improve business outcomes.
Business Improvement
Carry out business or organisational audit to identify barriers to success, such as cultural barriers or system inadequacies that lead to lost productivity and retention of employees.
5 Careers That Benefit from Business Psychology
Several careers would benefit from business psychology skills, but the following are the most obvious. If you work in any one of these roles, a professional development course in business psychology is valuable for you.
Human Resources Professional 
Human resource professionals must have expertise in dealing with people, from recruitment to resolving workplace disputes and taking disciplinary action – psychology plays an integral role in this career.
Marketing Executive 
Marketing executives who understand and can predict why people think and behave in specific ways and how they make purchase decisions are valuable. If you work in marketing, a business psychology course will help you progress your career, especially in advertising, sales, research, training, and consumer advocacy roles.
Professional Development Coach 
Executive coaches, career counsellors or businesses coaches are responsible for making significant improvements in a person's career or business. If you want to pursue a career as a coach, business psychology courses will provide the skills and knowledge to help people reach their business, career, and life goals.
Customer Relationship Specialist 
Customer satisfaction is a major priority for all businesses. As a result, businesses are investing in customer service specialists with expertise in resolving customer complaints with customer retention being the desired outcome. A background in business psychology is helpful for this role to understand human behaviour develop programs that encourage customer loyalty.
Recruitment or Training Specialist 
The success of any business relies on the recruitment and the retention of the right people. Professional recruiters and training specialists are critical to identifying the skills, knowledge and personality traits that fit not only the role but also the organisational culture. It's easy to see why a recruitment professional or training specialist would benefit from a business psychology course, and why a business would value these unique skills.
Are you interested in adding a business psychology course to your professional development portfolio? Enrol in the Certificate of Business Psychology today and discover how to be a people expert. 
https://www.australianonlinecourses.com.au/wp-content/uploads/Business-psychology.jpg
429
643
Haley Williiams
https://www.australianonlinecourses.com.au/wp-content/uploads/AOC_logo.png
Haley Williiams
2020-08-26 11:31:40
2020-08-26 11:31:40
Business Psychology Course A Valuable Asset