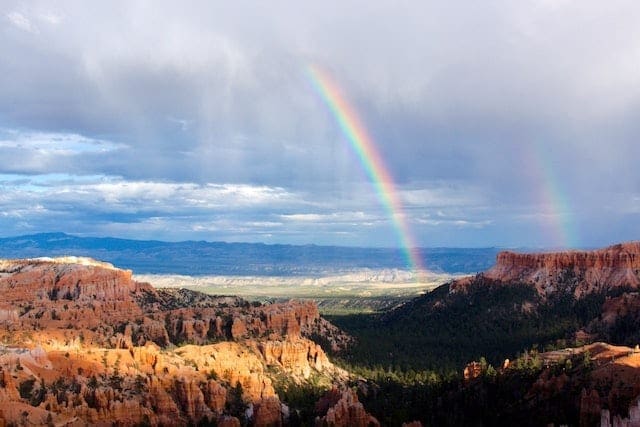 Broaden Your Earth Science Career With Our Geology Courses
Geology courses study of the earth, rocks, the materials from which the earth is made, the structure of those materials, and the processes that cause them to change over time. It is a science that has practical relevance and diverse applications across many industries, from construction and mining to farming and environmental management.
Our Certificate of Geology will teach you about minerals, rock types and the nature of chemical change. You will also learn about the nature and scope of geophysics in today's world and the practical applications of geology.
You can then leverage your knowledge in a variety of ways including managing groundwater and mining, understanding and predicting geologic natural hazards, locating underground deposits of specific minerals, and determining the appropriate engineering work in the construction of dams and other infrastructure.
Rock on!
Learning Outcomes
Outcomes achieved by undertaking geology courses include:
Learning about the methodology and applications of geology
Exploring the basic chemistry of rocks
Studying minerals and mineraloids
Gaining insights into mineral groups and the formation of minerals
Understanding silicates
Learning about the table of significant elements
Exploring igneous rocks and their classification and texture
Studying sedimentary rocks and their formation, texture and features
Discovering metamorphic rocks and their formation and classification
Gaining insights into recrystallization
Examining foliated rocks and non-foliated rocks
Understanding Pauling's rules on crystal structures
Learning about igneous, metamorphic, sedimentary and hydrothermal minerals
Exploring structural geology including its features
Gaining an understanding of tectonics and geodynamics
Studying folds, boudins, foliations and lineations
Gaining insights into designing tectonic models
Understanding measurements, linear features and planar features
Learning about displacement, the orientation of forces and the magnitude of stress
Exploring data acquisition and data synthesis and analysis
Studying the types of minerals and how to identify and classify them
Discovering crystal form, colour and lustre and transparency and cleavage
Gaining insights into fracture and tenacity, specific gravity and hardness
Understanding silicate minerals, orthosilicates, sorosilicates and cyclosilicates
Learning about tectosilicates, inosilicates, phyllosilicates and non-silicate minerals
Exploring sulphides, halides, oxides, borates, sulphates, phosphates and carbonates
Studying geobiology in terms of the earth's gases and the metabolic diversity of organisms
Gaining insights into the metabolic approaches
Examining oxygen-producing (photosynthetic) bacteria
Understanding greenhouse gases, underwater bio-physical processes and coral reef formation
Learning about soil biology, microbiome, chemical environment and the biophysical soil processes
Exploring geophysics including seismology, tectonics, hydrology and glaciology
Studying geothermetry, geomagnetometry, petrophysics and mineral physics
Gaining insights into plate tectonics theory
And more!
Five Superb Examples of Australia's Geological Past
Australia is often thought of as an ancient yet relatively dormant geological continent, with activity limited to a steady drift northward of a few centimetres per year. However, our country's past is far from sleepy — something you'll discover by studying geology courses! Here are five places where our extreme history is literally written in stone.
A drive along the Stuart Highway from Darwin to Adelaide may seem like a relatively uneventful journey. Miles of flat country is occasionally interrupted by dry creeks and low hills, however, hidden beneath the surface lies something quite spectacular.
Just north of the town of Marla, the Earth's mantle rises up 30 kilometres below the surface along a fault system known as the Woodroffe Thrust-Mann fault. And most astonishingly, this subterranean mountain is so big that it actually warps the Earth's gravity field! This is because the mantle is much denser than your typical continental crust. In fact, the difference in gravity is so dramatic, it is known as the largest continental gravity gradient anywhere in the world.
Located on the slopes of the northern Eyre Peninsula, Lake Acraman today shows no signs of its cataclysmic past. However, its circular shape gives everything away. The lake is actually the eroded remains of a giant 580-million-year-old meteorite impact crater that was estimated to be up to 90 kilometres wide, and one of the largest craters ever identified.
Experts say the impact energy would have been equivalent to more than five million megatons of TNT. That's enough to produce a global catastrophe that could produce seismic shocks, super-hurricanes and tsunamis! Material that was ejected from the crater has been identified more than 300 kilometres away in the Flinders Ranges. How? Pulverized rock fragments and shatter cones here feature a distinctive sedimentary layer known as an 'ejecta horizon'.
The largest active supervolcano on the planet, The Yellowstone Caldera, is found in the USA's Yellowstone National Park. But even it is dwarfed by the remnants of a much older beast, found in the Gawler Ranges. The region contains a lava field that stretches for 500 kilometres in diameter with a total lava volume thought to be as high as 500,000 cubic kilometres. That's enough to fill Sydney Harbour around a million times over!
What is even more remarkable, is that the lava reached temperatures above 1000 degrees celsius that erupted around 1600 million years ago. The most extreme consequence of the phenomenon was that it produced the world's largest hydrothermal deposit — an amazing ore system filled with huge quantities of silver, gold, copper and uranium. Within the region, Olympic Dam contains around 9 billion tonnes of ore which is a by-product of the ore-forming fluids associated with the ranges' volcanic system.
Given that this area is known for its hot humid climate, it's almost inconceivable that around 650 million years ago, this area was once blanketed by freezing ice. The evidence gathered by geologists are the glacial rocks found here that were deposited close to the equator and at sea level. This discovery forms the basis for the theory that the entire planet was once covered in ice sheets up to several kilometres thick (a scenario called Snowball Earth).
Around 635 million years ago, global glaciation was thawed by a sudden reversal to warmer temperatures. Here, the event is marked by the transition of glacial sediments to a distinctive sedimentary rock that formed in a warm sea, known as dolomite.
This ancient watercourse and Australia's longest river has produced some of the deepest submarine canyons ever found. Found far beneath sea level near Kangaroo Island, they reach depths of over 5000 metres and lengths of over 80 kilometres. To put that into perspective, they are tall enough to swallow the Grand Canyon whole and greater than twice the height of Mt Kosciusko!
They were produced when the Murray River existed far beyond the present coastline when sea levels were much lower and the continental shelf was dry land.  One of the largest and deepest, Sprigg Canyon, was discovered by geologist Reg Sprigg in 1947 and has walls over two kilometres high.
The Different Types of Geologist
Geologists help us understand the earth and its inhabitants, and they seek to understand the planet we live on including the forces that act upon the earth and the biology of its ancestral inhabitants. However, there are a variety of sub-categories those who have studied geology courses can specialise in. These include:
Environmental Geologist
Environmental geologists focus on understanding the earth and human interactions with the land. They forecast geological impacts on the environment due to the effects of industrial and urban expansion. They also look for solutions to environmental issues by observing and investigating erosion, flooding, pollution, earthquakes and natural hazards.
Engineering Geologist
These geologists investigate the chemical and physical properties of soil and rocks. They often work as advisors to public and private companies on geological and environmental issues. This information is used to ensure dams, bridges, structures, tunnels are roads are structurally sound when constructed. In terms of the civil planning aspect of the role, some knowledge of civil engineering is required.
Marine Geologist
Marine geologists focus on the interplay between oceanography, geology and marine biology. Their work generally involves studying landforms beneath the ocean like beaches, ocean floors, estuaries, large lakes, coastal rivers and the shallow shelves/slopes that surround the continents. They may also focus on the processes that occur beneath the ocean including earthquakes, volcanic activity and plate tectonics.
Planetary Geologist
Planetary geology is the study of the geology of the planets and their moons, comets asteroids and meteorites. These geologists may investigate the make-up of the solar system, impact craters, planetary volcanism, the structure of the moon and how planets were originally formed. By working with specimens gathered from space missions, or by analysing photos, they can begin to understand the history, climate and topography of other planets.
Economic Geologist
An economic geologist is concerned with the formation and extraction of earth materials that are currently or potentially may be valuable mineral resources, including oil, gas, minerals and ore deposits. Their primary objective is to locate profitable deposits and to figure out how to extract them.
Petroleum Geologist
These geologists focus on oil discovery, production and possible oil deposits or traps. They analyse sediment deposits in faults, oceans and rock folds, and often determine where to drill by locating prospects within a sedimentary basin. Their data may be obtained from geophysical surveys or by working closely with those who drill cuttings and rock formations.
Geomorphologist
Geomorphologists study how the earth's surface is morphed (or sculpted) by landslides, streams, wind and glaciers. By documenting and mapping these landforms and how water, air and ice have affected them, they can better understand how and why they formed. This can give them insights into past climate changes and processes.
Geophysicist
A geophysicist studies the inner workings of the earth, with a focus on the fluid and physical properties, to gain a greater understanding of continental formation and processes that happen because of it (such as earthquakes). Some geophysicists also focus on finding iron, oil, copper and other deposits of minerals that are created by the earth's movement and the compression of materials.
Geohydrologist
These geologists study the distribution and properties of natural underground water reservoirs, the movement of water through reservoirs, and their capacity to store water. They also investigate the cycles of drawing out water from the reservoirs for human consumption as well as water replenishment via precipitation.
From mining and farming to construction and environmental management, broaden your earth science career with geology courses such as the Certificate of Geology.
https://www.australianonlinecourses.com.au/wp-content/uploads/Certificate-of-Geology-blog-image.jpg
427
640
Haley Williiams
https://www.australianonlinecourses.com.au/wp-content/uploads/AOC_logo.png
Haley Williiams
2020-09-03 11:26:48
2020-09-03 11:33:38
Broaden Your Earth Science Career With Our Geology Courses