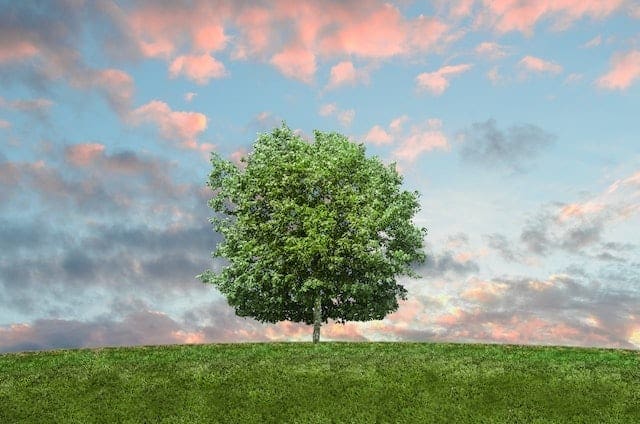 Become An Expert Tree Doctor With Our Arborist Course
Also known as a 'tree doctor', an arborist is committed to the cultivation of healthy trees. They also diagnose and treat tree disorders relating to nutrition, pollution, disease and soil contamination. Our Certificate of Advanced Arboriculture follows on from our introductory course and is ideal for gardeners, tree doctors, farmers, horticulturalists, or anyone with a tree-focussed career or hobby.
In this in-depth and comprehensive course, you will learn how to strengthen weak trees, perform tree surgery, and fell diseased or unsafe trees. You will also study how to select the appropriate trees for certain conditions; plant, stake, water and fertilise different varieties; and prune, cable and brace damaged tree limbs. Make tree-hugging your career!
Learning Outcomes
Outcomes achieved by undertaking an arborist course include:
Gaining an understanding of soil, water and watering methods
Studying climate and slope serration
Gaining insights into planting techniques and planting at the right time
Understanding how to transplant trees including large trees and deciduous trees
Learning about direct and spray seeding and pruning at planting
Exploring wattling, pocket planting and planting on arid sites
Studying local regulations and how to match a tree to the site
Gaining insights into temperature and acclimatisation
Understanding fire damage, fire-resistant trees and how to treat foliage burn
Learning about air pollution and tree growth, and pollutant tolerant and intolerant trees
Exploring soil contamination, soil chemical composition and pollution and toxic reactions
Studying wet and dry soil tolerant trees and the symptoms of drought-stressed trees
Gaining insights into the biological controls of pest and disease and using pesticides safely
Understanding tree nutrition and fertilisers
Learning how to strengthen weak trees including trimming techniques
Exploring thinning, bracing and temporary props
Studying bolting, guy wires, cabling and the rodding technique
Gaining insights into how to control damage caused by plants
Understanding tree damage and tree root problems
Learning about trees that cause problems with drains
Exploring how to limit root problems including root pruning
Gaining an understanding of trees and aquifers
Studying poisonous trees and trees and power lines
Gaining insights into tree felling and stump removal
Understanding tree evaluation systems and how to calculate a tree's value
Learning about tree felling methods and saws, axes, winches and chain saws
Exploring the different methods of removing stumps
Gaining an understanding of how to protect trees and national tree registers
Studying risk assessment, duty of care and how to keep a worksite safe
Learning about the tolerant plant species and what to plant where
Exploring species suitability, and the influence of trees on buildings
Studying harsh environments, and how to protect trees from sun, frost and wind
Gaining insights into fencing and mulching
Understanding soil degradation and saline, lime and acid-tolerant trees
Learning how to design and establish a tree plantation
Exploring windbreaks, windbreak design and how to choose a windbreak species
Studying how to produce drawings to scale
… and more!
The 10 Tallest Trees in the World
Trees get the best of both worlds — their roots taste the soil, while their upper reaches soak up the sun and sometimes touch the sky. And although they are far from the lofty heights of Jack's beanstalk, these beauties are still pretty impressive … and not just to an arborist!
#10 – King Stringy
This brown top stringybark (Eucalyptus oblique) is located in Tasmania and stands at over 86 metres tall.
#9 – Unnamed Alpine Ash
This 87.9-metre-tall Eucalyptus delegatensis is located in the Florentine Valley in southern Tasmania.
#8 – Neeminah Loggorale Meena
Also known as the Mother and Daughter Tree, this Tasmanian Blue Gum (Eucalyptus globulus) is over 90.7 metres tall.
#7 – White Night
Standing at over 91 metres tall, this manna gum (Eucalyptus viminalis) has called the Evercreech Forest Reserve in Tasmania home for over 300 years.
#6 – Unknown Yellow Meranti
Located in Borneo, this Shorea faguetiana is over 94.1 metres tall and found in the Danum Valley Conservation Area.
#5 – General Sherman
At over 95.7 metres tall, this giant Sequoiadendron giganteum can be found in California's Sequoia National Forest.
#4 – Raven's Tower
Located in California's Prairie Creek Redwoods State Park, this Sitka spruce (Picea sitchensis) towers to a height of over 96.7 metres.
#3 – Doerner Fir
Vying for 2nd spot, this coastal Douglas fir (Pseudotsuga menziesii) can be found in Coos County in Oregon and is over 99.7 metres tall.
#2 – Centurion
The world's tallest known Eucalyptus regnans tree (at over 99.82 metres), can be found in the Arve Valley in Tasmania.
#1 – Hyperion
The granddaddy of all lofty trees, this remarkable Coast redwood (Sequoia sempervirens) is over 115.92 metres tall and is found in Redwood National Park, California. It is so tall that you can't actually see its top!
Six Fascinating Facts about Trees
For almost 400 million years, trees have provided us with food, shelter and shade, however, they are often taken for granted. Here are six fascinating facts that may elevate your appreciation of them … and perhaps even inspire you to become an arborist!
Trees like to live locally
Across the planet, over half of all tree species come from the one country, and the countries with the highest number of local tree species are Columbia, Brazil and Indonesia. However, Australia also has its fair share, with over 800 different species of Eucalypt native alone. Some of the other more common natives include emu bushes, acacia and grevillea.
Trees really aren't that old
Although the Great Basin bristlecone pine (Methuselah) found in California is over 4851 years old, trees have only existed for the last 90% of our planet's history. In fact, the first plants only flourished around 470 million years ago. And while this seems extraordinary, earth has been around for over 4.5 billion years!
Although, some trees are pretty old!
The earliest known tree was called Wattieza and was found in the region we now know as New York. Existing around 385 million years ago, it was a leafless, fern-like plant that was around eight metres tall. The oldest known tree in Australia is found in Tasmania. Named King's Holly, it's been around for over 43,000 years.
Tree roots can go deep
Generally, tree roots only go as deep as the first 45 centimetres of soil. However, hickory, pine and oak trees can grow roots longer than six metres in the right conditions. One wild fig tree discovered in South Africa had roots that reached over 121 metres deep.s
Some trees repel enemies
 Some tree species emit chemicals into the air to attract the predators of their enemies. For example, apple trees under attack from caterpillars will often release chemicals into the environment to attract hungry birds. Some can even send airborne signals to other trees in the area to alert them to an incoming insect attack.
Trees can save you money
Trees provide shade as well as releasing up to 400 litres of water into the air every day. This can impact the costs of heating and cooling by as much as 50%. So, hire an arborist to look after your trees — you'll be saving cash and the planet at the same time!
Famous Arborists
Noteworthy 'tree doctors' are found throughout history and in a variety of countries. Here are some of the more famous ones worth researching for your upcoming career as an arborist!
Expand your knowledge of tree care and maintenance with our Certificate of Advanced Arboriculture and watch your career flourish!
https://www.australianonlinecourses.com.au/wp-content/uploads/Become-an-Arborist.jpg
424
640
Haley Williiams
https://www.australianonlinecourses.com.au/wp-content/uploads/AOC_logo.png
Haley Williiams
2020-08-04 14:54:28
2020-08-04 14:58:26
Become An Expert Tree Doctor With Our Arborist Course