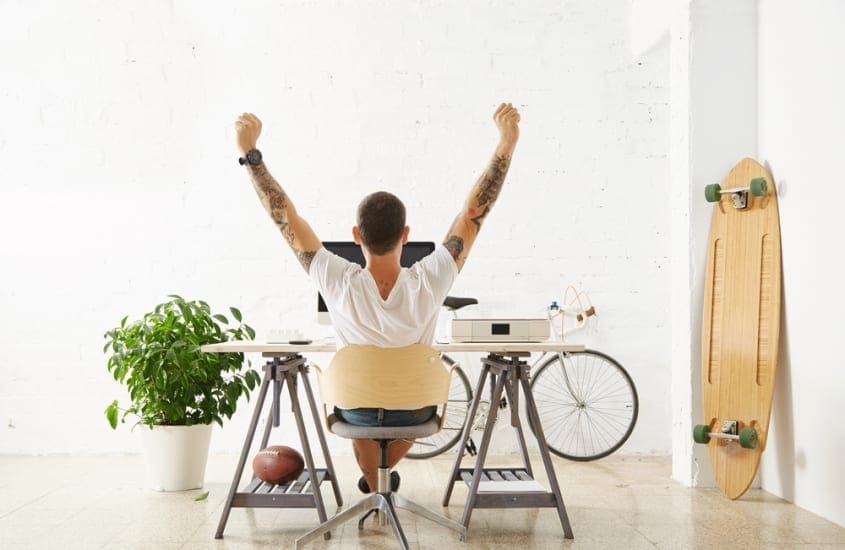 9 Freelancing Superpowers (And How to Use Them to Earn More)
Do you have a skillset that lends itself to freelancing? If so, you can create a side-hustle that can be done outside your regular day-job to generate extra income to pay off debt or save for a holiday.
The wonderful thing about freelancing is that it's got a relatively low entry-point, compared to starting your own business. Freelancing is affordable and can be started quickly if you already have the skills and equipment you need to do the job.
The trickiest part of beginning your freelance career is finding valuable clients – and that's almost a blog on its own.
So, you want to begin freelancing? Let's start with the basics.
What is a Freelancer?
A freelancer works independently for a business (or many businesses) for an agreed upon rate, either by the hour or a for an agreed upon sum for a completed project.
Freelancing is a form of self-employment, like a home-based business. As a freelancer you choose the clients, projects and income you earn independently.
There are many benefits and challenges to working freelance, and there are many ways to launch a freelance business in almost any industry.
What Do Freelancers Do?
Freelancers sell their time and skillset to businesses, large and small, and work independently. There are many industries lend themselves to freelance work, but some freelance businesses are more common, and more in-demand, than others.
Smart Company reports that an analysis of 500,000 jobs on Freelancer's platform from July to September 2018 found that jobs related to data entry and excel, as well as proofreading and article writing, are the most in-demand freelance jobs in Australia.
Top 9 "In-Demand" Freelance Jobs in Australia:

Data entry
Freelance data entry professionals ensure the smooth processing and efficiency of information and data for businesses. The job may require inputting data into a secure file system and may involve other clerical or administrative tasks.
Excel
If you have high proficiency in Microsoft Excel, you can use one of the most popular and powerful programs to help businesses manage their information. Whether it's a simple spreadsheet or a complex and highly    interactive database, businesses outsource these tasks. So, if you have the Excel knowledge, experience and ability to take on Excel projects you can work freelance.
According to Freelancer.com.au, Excel professionals get paid an average of $50 per project depending on the size and nature of the work.
Proofreading
One of the most important jobs available that many businesses seek freelance service for is the skills of a competent proof-reader. If you have experience in proof-reading or an education in correcting spelling and grammatical errors, you can earn money by offering your services.
Time-poor businesses, especially SMEs, require this type of expertise for printed and online materials to maintain a professional image, so your expertise will be in demand and appreciated.
Content and Feature Writing
The huge digital disruption has created millions of new online businesses that require a constant stream of content to keep their websites relevant and ranking with Google. This has created many opportunities for content, copy and feature writers to take use skills to carve out successful freelance careers. So, if freelance writing is your superpower this is a super way to save extra pennies!
Graphic design
Graphic Design is one of the most in-demand creative talents in the freelance or 'gig' economy, and highly skilled professionals can operate profitable businesses from home. As many companies begin to outsource their promotional and marketing materials, both online and in print formats, there has been an increased need for freelance design professionals. After all, almost every company, large or small, requires graphic design.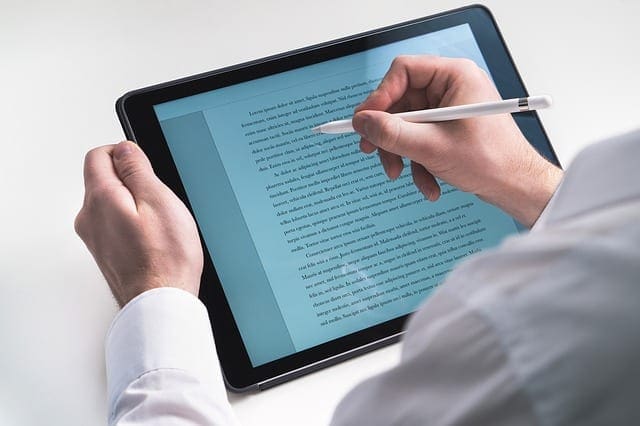 Editing
Working as a freelance editor is a rewarding job that's suited to a flexible work structure. As a freelance editor you will work for yourself for a writer or publisher to get manuscripts ready for publication.
A freelance copy editor is concerned with the spelling, grammar, punctuation, and fact checking for publications.
Data processing
Data processing involves processing raw information into a valuable format and includes acquiring, entering, validating and storing data for businesses to maintain a smooth operational flow.
You will need to be familiar with computers and the latest trends in data processing, current software and applications such as spreadsheets, word processing, Calendar, email and database software.
Many data processing solutions are outsourced by small and large businesses as the process can be complex and time-consuming in-house.
Photoshop
The emergence of new eCommerce sites every day means there is increased demand for photo editors with expertise in Adobe Photoshop. eCommerce photo editing and retouching is a growing, in-demand industry and an ideal freelance opportunity for those with experience and technical skills in photo editing software.
Microsoft Office
If you're an expert in Microsoft Office, you can freelance by offering a variety of in-demand services for businesses in the administrative and project management area. A freelance MS Office professional may undertake many freelance projects for small and large businesses, including word processing, data entry, spreadsheets and presentations.
The Journey of a Start-Up Freelancer: Meet Amy Leiper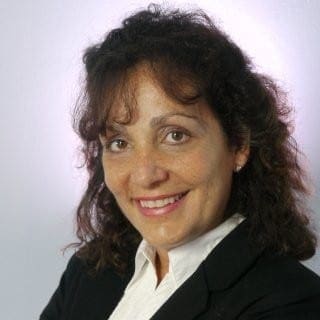 Amy Leiper decided to venture into uncharted waters and start her freelance business, Arthouse Productions , after simultaneously falling pregnant with her first child and becoming frustrated with office politics.
"I wanted the flexibility of working from home as well as the ability to work less hours," said Ms Leiper, of her decision to pursue freelance work after the birth of her first child.
A background in marketing, communications, strategy and media relations fields gave Ms Leiper the edge when it came to securing clients, a task that is one of the major challenges of starting a successful freelance business, said Ms Leiper.
Later, Ms Leiper's husband joined her in working freelance for lack of other employment opportunities when the family relocated to Sydney from the United Kingdom.
"He decided to try freelancing out of desperation because we needed the money. He found that he made more money working a few days a week.
"He agreed to film for me when I started what is now our video production company if I paid him his daily rate. At first, he refused to turn any other work away.
"He just didn't think that internet video would take off because in those days the internet was very slow, so we both continued our freelance work and doing videos for my clients.
"Soon the internet was faster, and we became so busy that he was a full partner in the company, and we employed other freelance producers, cameramen and talent when we are too busy to do all the work ourselves. Importantly, we still maintained our separate clients because we both thought it to be very important to keep up our original skills in other corporate environments."
The Benefits of Working Freelance
Ms Leiper says the biggest benefits are working from home, having flexible working hours and being able to be present in the childrens' lives.
We have an office in our house that we share and that means we can both work without having to go into an office.

We are both flexible with our time.  There are exceptions, of course, but our children see both of us a lot more than if one or both of us were employed. We hardly miss a soccer game and I can stay active in the school.
The Challenges of Working Freelance
There are many challenges to becoming a successful freelancer, says Ms Leiper, but worrying about making money wasn't one of them in her experience.
Some people worry about money, but because we waited until after we had gained enough experience in our fields, we find there is always work available and we get paid more for our time than if we were employed," Ms Leiper.

Finding clients is a real challenge, and I was lucky. I worked in the marketing, communications, strategy and media relations field and had a full reporter contact list.

My first client was referred to me by a journalist. Amazingly, I began freelancing when our son was three months old working a few hours each day to make up the time.

A real challenge is to focus on your work even though you are at home. When I first tried working out of a spare bedroom in our house. I know lots of people do this successfully, but I found it very hard to stay focused and soon I was putting washing on, hanging clothes and tidying up when I was supposed to be working.

Once I identified the problem, we built a small cabin in our garden and I got into a routine. We still have a separate office downstairs, which separates work from home life and we can focus," says Ms Leiper.
Advice for Budding Freelancers
Have a clear idea of what you want to do, and have few clients lined up before you decide to take on freelancing full-time, says Ms Leiper.
Sometimes it takes a while to find clients, particularly if you don't have a track record.

Wait until you have enough experience so that you have a reputation in your field. When you have that experience, you will always find work.

We've found in times of uncertainty (the global financial crisis), companies are happier to pay more to hire a consultant or freelancer than add to staff numbers.  It gives them more flexibility.

Save as much money as you can before you leap into the unknown.  A bit of cushion is always useful.  It's always easier to find work if you aren't desperate.  Clients can sense desperation!
Online Courses to Launch Your Freelance Career
Online courses, even short courses online, are an ideal way to gain the skills you need to acquire or hone your freelancing superpowers.
The flexibility of online courses makes them an ideal way to retrain or up skill in your own time without the pressure of deadlines or hassle of commuting.
So, if you want to launch a freelance career, enrol with Australian Online Courses for quality online education and affordable prices today.

Online writing courses
These online writing courses are an ideal way to launch your successful freelance writing career.
Certificate of Freelance Writing
Certificate of Business Writing & Communication
Advanced Certificate of Professional Writing and Editing
Microsoft Office online courses
https://www.australianonlinecourses.com.au/wp-content/uploads/9-freelancing-superpowers.jpg
701
1000
Australian Online Courses
https://www.australianonlinecourses.com.au/wp-content/uploads/AOC_logo.png
Australian Online Courses
2019-03-05 00:00:00
2021-11-29 15:35:08
9 Freelancing Superpowers (And How to Use Them to Earn More)