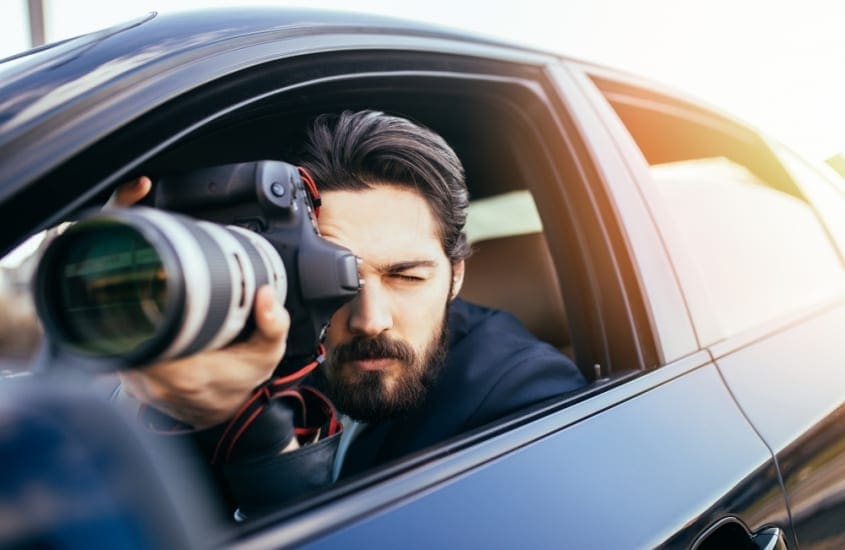 9 Exciting Criminology Careers That Don't Require a Degree.
You don't need to arrest bad guys to benefit from understanding the criminal mind according to Adam Johnson, a criminology graduate and Store Manager for a major Australian grocery chain.
In fact, his criminology background is critical to security and loss prevention within the store and in the management of a large team.
"Criminology is essentially the study of criminals, their behaviour and what makes them tick but at the end of the day, criminals are just people.
"The time I have spent studying people and how they behave and react to certain situations has proven to be one of the most valuable tools I have as a manager of over 200 team members," said Mr Johnson.
The ability to understand social cues and identify a psychological trait before training or managing a team is helpful as a manager, but it's also useful on a personal level when applying for a job or gaining a promotion, said Mr Johnson.
"Managing a multimillion-dollar business comes with its challenges and managing its loss, from simple theft to complex fraud, is a major key performance indicator for any retail manager.
"The study of criminology allows you to think outside the box and deliver targeted loss prevention techniques for specific situations. We might use traditional CCTV and covert loss prevention techniques but imagine having the ability to design a store in a way that prevents theft using crime prevention through environmental design.
"This is skill any business owner, manager or even a CEO would benefit from, I'm sure!"
What's Criminology?
When you study criminology you delve into the minds of criminals, right? Well, that's part of it, but there's more to this interdisciplinary field than first meets the eye.
Criminology is the study of criminal behaviour, both on an individual level and of society as a whole, and includes research and investigation into the management, motives, consequences, and prevention of crime.
Criminology is an interdisciplinary field that covers the behavioural and social sciences, with a focus on research by psychologists, psychiatrists,  sociologists, philosophers, biologists and anthropologists.
What Do Criminologists Do?
Criminologists investigate crimes, arrests and convictions to discover patterns or related traits among criminal behaviour. This work endeavours to discover new ways to anticipate, deter, and prevent crimes from occurring in future.
Why Choose a Career in Criminology?
In addition to the financial rewards and the fascination-factor of a career in criminology, there's also the feel-good factor you get by contributing to the betterment of communities and society.
A career in criminology is an opportunity to make the world a better and safer place, whether directly through law enforcement, or indirectly through a support or research role.
If you're keen to explore a career in this discipline but don't want to commit to a degree, some careers don't require university qualifications.
Criminology Careers That Don't Require a Degree
Private Investigator
Private investigators (or detectives) find and analyse facts and information, which may range from legal to financial to personal information depending on the needs of the individual or company they work for). Duties include: conducting surveillance, researching financial and criminal actions against individuals, background checks, gathering evidence and important documents, following an individual's movements to gather information.
Insurance Fraud Investigator
An insurance fraud investigator determines whether an individual or organisation has attempted to deceive for financial gain. Duties include: gather evidence, conduct interviews and analyse data to discover if fraud has occurred.
Bodyguard/Security Personnel
Bodyguards and security personnel protect individuals, property and often work in crowd control. Duties include: monitoring unlawful behaviour or unauthorised entry, reporting and detaining suspects to law enforcement.
Loss Prevention Officer
Loss prevention involves ensuring that an organisation doesn't lose merchandise or goods through theft. Duties include: monitoring customers, filling out activity or incident reports and using and maintaining security equipment.  
Corrections Officer
Correctional officers work in prisons and correctional centres to undertake the custody, care, supervision, welfare and rehabilitation of prisoners. Duties include: search prisoners and cells for illegal or prohibited objects, observe and conduct behaviour management of prisoners to maintain control, discipline and security within prisons.
Police Officer
Police officers uphold the law, protect the public and maintain peace and order in the community. Duties include: investigating and prosecuting offences, protecting witnesses and maintaining road safety.
Border Patrol
Border patrol officers are responsible for the security of Australia's borders. They work at airports, seaports or along the Australian coastline. Duties include: checking passengers and crew on entry into Australia, check international mail, luggage and cargo of ships and aircraft to prevent the illegal entry into Australia and prohibited goods.
Radio Dispatcher
Radio dispatchers answer emergency calls from the public and communicate with and coordinate emergency service teams, such as police, fire and ambulance. Duties include: communicating with callers regarding accidents and emergencies and dispatching emergency services teams.
Retail Store Manager
Okay, so this one's not exactly related to the field of criminology but as the story above illustrates it does come in handy for store security, loss prevention, and staff management. Retail store managers ensure the smooth daily operation of retail businesses. Duties include: recruitment, interviewing, training, achieving KPIs, rosters, stock control, loss prevention and security, customer service, ordering, promotion and marketing.
Related Fields: Forensic Science and Psychology
The related fields of forensic science and forensic psychology overlap with the criminology profession.
What is Forensic Science?
The study of forensic science combines science and criminal justice. Learn how to reconstruct crimes and analyse physical evidence such as blood, DNA, fingerprints, and other evidence and how to use it in a court of law.
Forensic scientists provide unbiased scientific evidence in courts of law to support the prosecution or defence in criminal and civil cases. Forensic science involves finding and examining contact trace material connected to crimes.
What is Forensic Psychology?
Forensic psychologists study criminals and crime to determine what traits certain types of criminals have, which may involve interviewing criminals along with their loved ones and victims.
A Career as a Criminologist, Forensic Psychologist or Scientist.
If you're considering becoming a criminologist, forensic psychologist or forensic scientist you will need to undertake a university degree program. Considering the significant investment in time, not to mention the financial commitment, it's important to be sure it's the right career for you.
So, why not consider short courses online such as the Advanced Certificate of Criminology and Forensic Science or the Certificate of Criminology and Forensic Psychology as an introduction to this field? That way, you'll be able to get a taste for this field before commit to a university degree.
Advanced Certificate of Criminology and Forensic Science
Certificate of Criminal Psychology
Australian Online Courses
If you choose to study a professional development course, make sure it's with an education provider you can trust. Australian Online Courses offers unique, personal and professional development courses, covering a multitude of industries, which are industry-approved and flexible in delivery. Simply visit us online or contact one of our friendly Learning Consultants today on 1300 762 221.
https://www.australianonlinecourses.com.au/wp-content/uploads/criminology-careers-that-dont-require-a-university-degree.jpg
667
1000
Australian Online Courses
https://www.australianonlinecourses.com.au/wp-content/uploads/AOC_logo.png
Australian Online Courses
2019-01-20 00:00:00
2021-11-30 12:37:23
9 Exciting Criminology Careers That Don't Require a Degree.