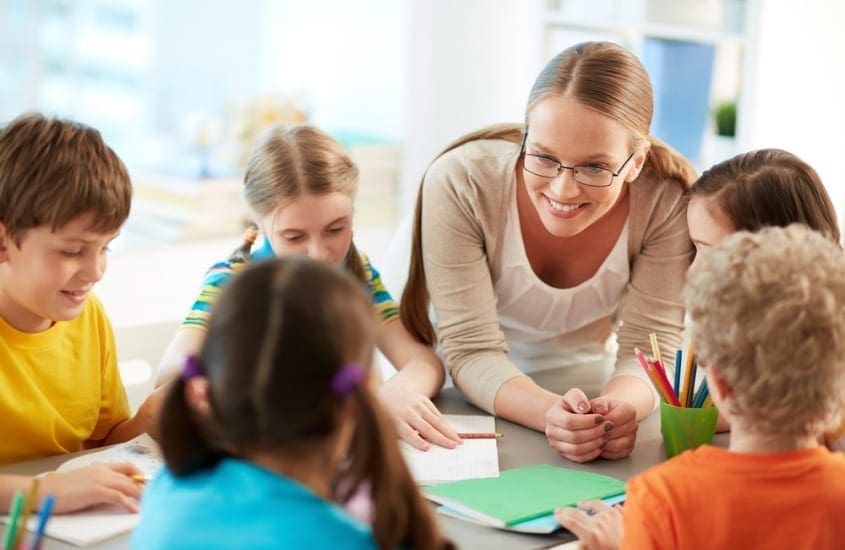 8 Traits You Need to Work with Children
Are you suited to a career working with children? You might be an aspiring teacher or childcare worker; but if you don't have the ability to develop these eight traits it may not be the right career for you.
Patience
Having patience is arguably the most important virtue you can possess if you work, or aspire to work, with children. Teaching and caring for young people can be exhausting so you'll need patience by the plenty to deal with the unpredictability of the job.
Calm Disposition
Your disposition will have an impact on classroom behaviour: calm generates calm. If you have an even temperament, you'll do well working with children. Their unpredictable and challenging nature will test you; but you'll keep the upper hand if you slow down, speak calmly, breathe – a few deep breathes does wonders for your stress levels – and be prepared.
Communication Skills
You'll require strong verbal and written communication skills to work with children. Using clear and positive language with children and parents avoids miscommunications and unnecessary conflict, both in and out of the classroom. You will also require excellent written communication skills to write reports.
Enthusiasm & Physical Energy
A genuine affinity for children and energy to boot will be essential to any occupation with children. They have boundless energy: you need to keep up. Plus, if you're working with very young children you'll need the strength to pick them up and comfort them when required.
A Good Sense of Humour
Children are born comics; they laugh more than adults. This sense of fun can often lead to mischief: and trouble. You'll have a greater connection with children if you can display humour when things go wrong or when faced with challenging behaviour.
Creativity
Using creativity to engage children will enable you to be inclusive of all learning styles, developmental stages and personalities. Creativity is important to the development of all children; and to inspire creativity you'll need to be creative too. Imagination and a willingness to take risks will promote creativity in children's learning.
Flexibility
The unpredictability of teaching and caring for children means you'll need to be willing to embrace change at a moment's notice, this might include: lesson plans, teaching style and planned activities. When you're responsible for children you'll also need to get used to interruptions and disruptions; these are common in a teaching and caring setting so it's essential to foster a flexible attitude.
Respect Differences
In a multicultural society like Australia you'll need to embrace cultural and religious differences in children and their families. This is important so that you are operating in an inclusive and supportive teaching or caring environment. Keep in mind that planned activities may need to be adjusted, changed or even removed to remain sensitive to individual children and their families.
Study to Work with Children
If you have the traits to be a successful teacher or early childhood educator, consider the following courses in education and support.
Certificate of Education Support – Early Childhood
Certificate of Education Support (Autism Spectrum Disorder)
Certificate of Education Support (Learning Difficulties)
Certificate of Education Support (Literacy and Numeracy)
Certificate of Education Support (School Administration)
https://www.australianonlinecourses.com.au/wp-content/uploads/8-traits-you-need-to-work-with-children.jpg
667
1000
Australian Online Courses
https://www.australianonlinecourses.com.au/wp-content/uploads/AOC_logo.png
Australian Online Courses
2018-02-12 00:00:00
2021-11-26 14:58:49
8 Traits You Need to Work with Children