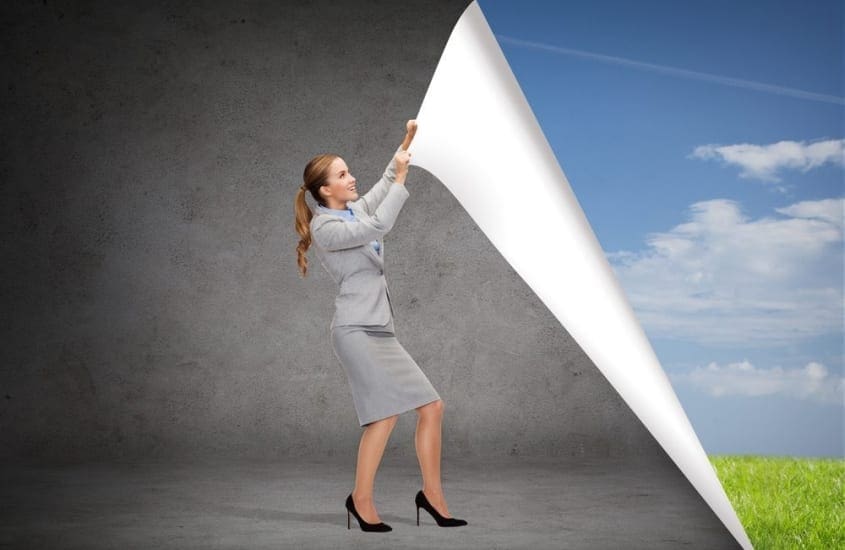 8 Signs You're Ready for a Career Change
Considering we spend a third of our life at work it's perhaps not surprising that an unfulfilling career can lead to feelings of hopelessness, overwhelm, resentment and at its most serious debilitating depression and anxiety.
Yet as creatures of habit we must summon a truckload of motivation and enthusiasm to change careers. Perhaps your career path is on track but you need to advance your skills, apply for a promotion or move into a different department.
This may be enough to gain a renewed passion for what you do. Or maybe you're one of many who absolutely need to head in a completely different direction, right now!
Wondering what category you fall into? Take a quiz to see if you're in the right career for your personality and/or circumstances. Try Job Outlook's Career Quiz, an Australian Government initiative.
You can also take the Career Change Readiness Test for a reliable indication of how ready you are to change your career.
According to Career Coach Dayna Edwards of Get Hired Australia the following are warning signs that it's time to make a change.
You're stuck in a rut
The wheels are spinning but you're not moving forward. You're in a negative, albeit comfortable, rut. You can't muster the motivation to make even small changes.
You dread going to work
Getting out of bed in the morning leaves you feeling sick to the stomach. You muster all your strength to drag yourself into work. It's more than Monday blues. It's every day.
You feel like you're not contributing
There's no sense of accomplishment at the end of the work week. You're just going through the motions.
You feel lost without direction
There's no professional development on the horizon. You don't feel like your career is going anywhere.
You're irritable with those closest to you
You can't help your bad mood. It infiltrates your work and home life.
You're constantly finding fault with colleagues
At work you're always complaining, whether it be about the job or those around you.
You have situation (at the workplace) depression
The weekends can't come quick enough. It's as though you're asleep until Friday afternoon. You dread Sunday night because work's just around the corner.
You have anxiety when you're at work or thinking about work
You have a mountain of negative thoughts threatening to overwhelm you at work. You have stressed feelings when you think about work.
Dayna says these are the most common complaints from clients and the ones that motivated them to change their career.
She says when one or more of these signs are present it's important to act for your own wellbeing and professional development. "When someone is in the wrong job their mental and emotional wellbeing suffers. This can be as simple as being grumpy and taking it out on their kids, partner or pet. They're also likely to find fault with colleagues. The more serious signs can lead to depression or suffering from anxiety," she says.
If you're ready for a career change study may be the first logical step. When you commit to furthering your education, you begin to see the possibilities of a new career direction.
Wondering how you'll fit study into your life? You might need to stay the course with your current job until you're qualified to apply for a new one. Or you may have family commitments that make traditional study difficult. If so, try a trusted, professional online education provider such as Australian Online Courses.
Your career matters to us at Australian Online Courses. That's why flexible study timeframes, affordable prices and unmatched customer support from our administration team and tutors are at the heart of what we do. Our comprehensive array of courses, developed in consultation with industry employers, will give you the skills and knowledge to excel in your present job or pursue new roles – and achieve your career dreams.
A state-of-the-art eLearning platform means you can study anywhere, anytime. So sign up with Australian Online Courses today and get the skills, and confidence, you need.
https://www.australianonlinecourses.com.au/wp-content/uploads/8-signs-youre-ready-for-a-career-change.jpg
693
1000
Australian Online Courses
https://www.australianonlinecourses.com.au/wp-content/uploads/AOC_logo.png
Australian Online Courses
2017-05-24 00:00:00
2019-10-25 14:41:46
8 Signs You're Ready for a Career Change