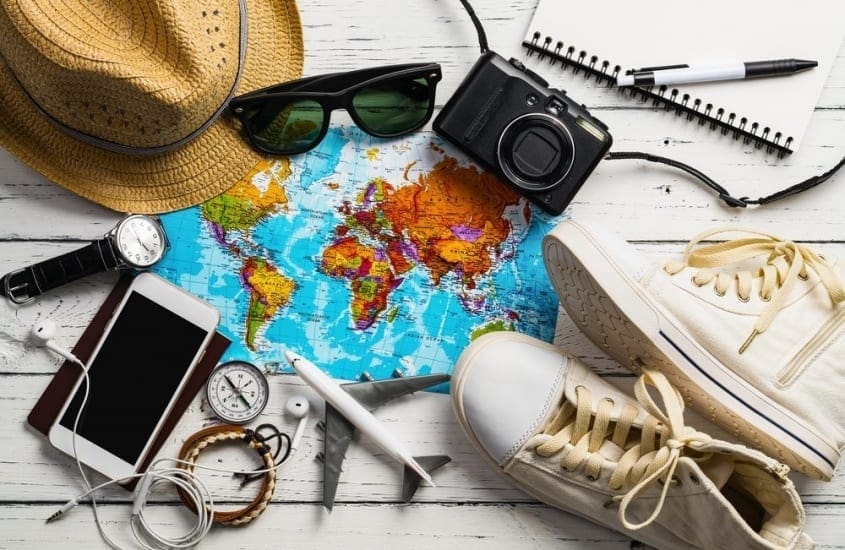 8 Inspiring Career Break Ideas
Whether your career break is forced, in the case of redundancy, or you have the means to step away, or are "burned-out" to the point where stress or unpaid leave is necessary – make the most of your time.
This could be a turning point in your professional and personal life. It's an opportunity to gain new perspective, change career direction or awaken your entrepreneurial spirit.  Of course, adversity and change is painful, but it can also be a time to strive and thrive.
Career "Burn Out" Makes a Break Essential
Executive Career Coach, Sue Parker, of CV Dynamix says there are many reasons people take career breaks but it takes courage and honesty to embrace it.
"Lots of people need to take a career break after working in the same industry or with the same organisation for many years. They get burned out and have been jumping from the fat to the fire without taking a breath," she says.
Switching Organisations Not the Answer
It can be tempting to deal with career burnout by switching organisations, but this can be a mistake according to Parker. "The issues that result from industry or occupation burnout rarely change with a change of employer. People are so burnt out and confused, often after systematic industry hoopla, they have no energy to think clearly or gain clarity."
Step Away to Gain Clarity
Parker explains that this is when it's essential to take a career break to gain perspective and get in tune with your true self and values. "Take time to sit, learn, read, develop, absorb and be your own authentic self, you will get clarity and a new sense of direction," she says.
Unless you're willing to compromise your mental health and wellbeing, a career break needs to be a priority. "Separation from toxic people, cultures and industries can bring a new lease on life. You need to step away."
Travel, Explore, Broaden Your Horizons
Imagine travel without the restrictions of work commitments. If you can afford to travel overseas it's a great way to discover new interests, experience a new culture and gain perspective.
Study a Professional Development Course
Time is never wasted when it's spent learning something new. There are a variety of online education courses that can enhance your current skillset Or perhaps you're ready to take a new direction and acquire career-changing skills? Australian Online Courses has hundreds of self-development courses covering a multitude of industries.
Spend Quality Time with Your Family
If your job has taken you away from your family, now's the time to play catch up. Could you volunteer at your child's school or coach the touch football team? You never know where this type of volunteering could take you – it might even lead to a paid position in a new industry.
Volunteer for a Charitable Cause
If you're passionate about a cause it's the perfect time to make a difference. If you love the beach, why not learn to be a lifesaver? Care about animals, volunteer at your local animal shelter. You may discover a caring occupation is in your future – most charities have paid employees.
Participate in a Community Development Project
Could you use your skills to teach those less fortunate in your community? You could gain experience as a trainer and enhance your communication skills and problem-solving ability.
Do Paid Work Overseas
If you're between the ages of 18 and 30 you can apply for a work, holiday or study visa to explore a different country while earning money. This give you time to really immerse yourself in a new culture. If you have dual citizenship why not spend some time in your birth country? This is an excellent way to gain new experiences, learn a new language and discover new traditions.
Rekindle Forgotten Passions
Enjoy music? Maybe you've forgotten what you used to enjoy when you had the time to indulge your passions. You could turn something you enjoy into your next career by teaching others or starting a business.
Consider Entrepreneurship
Dreaming of starting your own business? Now is a great time to turn those ideas into reality. Why not study a short business course to equip you with the necessary skills to get started?
3 Successful 'Career Break' Stories
Taking a career break, whether forced or chosen, can be a scary and uncertain time. But if you're looking for a little inspiration meet three inspiring people who took a career break to improve their professional and personal lives.
Tea Tycoon at 28 After Embracing Career Break
In her early twenties Erin Young took a career break from her corporate job and founded Zen Green Matcha Tea, a business selling premium matcha green tea powder from Japan, that's now stocked in over 3,000 health food stores across Australia.
Erin says went back to her job after the break until the business was making a profit. Now Zen Green Tea is her permanent career and has become her ticket to the world. "I can run it from anywhere in the world. I've been to over 22 countries in the past year," she says.
Doctor's Career Break Inspires Software Company
Dr. Jonathon Lo, a medical doctor turned Founder and CEO, says he took a career break to study, but it led to a business opportunity with the creation of HealtheBit, a software company that enhances patient care after discharge from hospital.
"My career break enabled me to deeply think though problems, to incubate ideas and be more creative than I've ever been."
Dr. Lo says the idea was inspired while working in the hospital. "I found that readmitted patients tended to be poorly informed of self-care strategies at their original admission."
He says the risk of 'de-skilling is the greatest negative to taking a career break. "I try to prevent this through participating in professional development opportunities."
Opportunity to Travel, Study and Re-Set Work-Life Balance
Business owner Scott Beattie of Cube Central says he sold his business to take a break so that he could travel and spend time with his family. "We travelled for two months. I did tuck-shop duty, read at my daughter's school, joined the kindergarten committee for my son, and did the school drop-off and pick-up every day, which I wasn't previously able to do."
He says the break also afforded him the opportunity to study and to engage in his community. "I gained a Diploma of Mortgage Brokering, became a lifesaver and a Commissioner of Declarations, so I kept busy," he says.
"When I decided to go back to work I decided to be very deliberate with my time. My wife and I returned to our business but now earn more income, work less hours and are much more deliberate with how we work and what we do," says Beattie.
Australian Online Courses
If you're ready to explore a new direction in your career or add to your current skill set check out the hundreds of professional development courses on offer with Australian Online Courses.
Our comprehensive array of courses, developed in consultation with industry experts, will give you the skills and knowledge to pursue new roles or enhance your C.V for career advancement.
Our flexible study timeframes, affordable prices and unmatched customer support from our administration team and tutors are at the heart of what we do.
A state-of-the-art eLearning platform means you can study anywhere, anytime. So, sign up with Australian Online Courses today and get the skills and confidence to acquire a career you love.
https://www.australianonlinecourses.com.au/wp-content/uploads/career-breaks.jpg
667
1000
Australian Online Courses
https://www.australianonlinecourses.com.au/wp-content/uploads/AOC_logo.png
Australian Online Courses
2017-09-12 00:00:00
2019-10-29 14:37:01
8 Inspiring Career Break Ideas