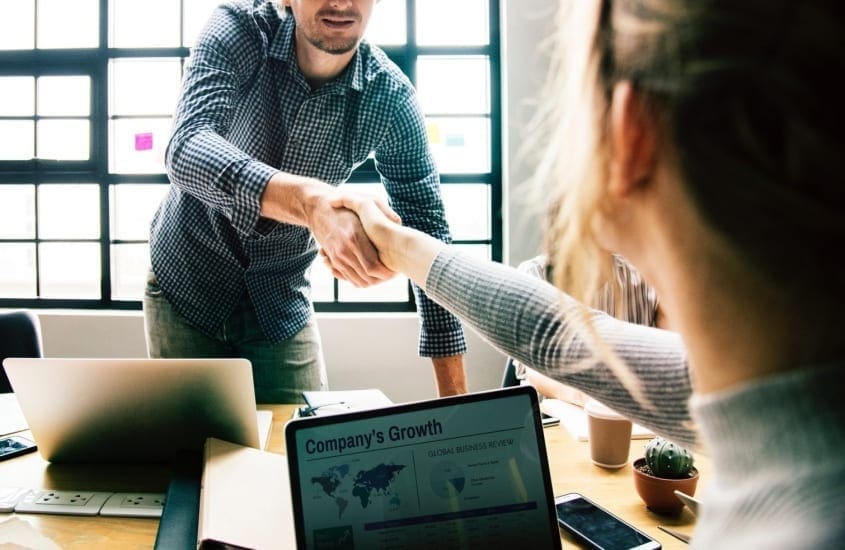 7 Most Valuable Transferable Skills You Need in 2019
If you're applying for a new job or a career change is on the horizon, it's an ideal time to take stock of your transferable skills. But did you know certain transferable skills are more valuable and in-demand than others?
How many of the seven most valuable transferable skills do you have? And, do you know how to articulate them to attract the attention of recruiters and hiring managers?
What Are Transferable Skills?
Transferable skills (also known as 'portable skills') are the skills that are not necessarily directly related to your job but are important across many industries and helpful in different areas of life. You may have acquired your transferable skills through voluntary work, hobbies or even parenting – basically a culmination of your lived experiences.
Why is it Important to Identify Transferable Skills?
If you can identify and articulate your transferable skills, you will be better equipped to apply for a new job, put yourself forward for a promotion or pay rise or to tackle career change at any age.
Identify skills gaps and create a professional development plan to progress your career
Builds your self-confidence through identifying all your transferable skills and recognising their value
Helps you to create a competitive resume and cover letter
Assists in answering selection criteria in the job application process
Perform better in behavioural job interviews by talking confidently about your skills
Karen Thomas, Co-founder & Director of Transition Hub, believes human skills will be the most important transferable skills of the future.
"Creativity, collaboration and communication are the most important transferable skills needed to succeed in today's workplace.
"With automation and artificial intelligence on the rise, human skills are crucial to bridging the virtual and real worlds, solving complex problems and inspiring others to embrace change," said Ms Thomas.
Melbourne-based Career Coach Leah Lambart says transferable skills and training for in-demand skills are a focus of helping people from entry-level to retirement age to achieve their career goals.
"I coach clients, and much of the discussion is around transferable skills and re-training for areas that are going to be in-demand, but also that are of interest.
"Given that we are going to be living in an ever-increasing automated world, the key transferable skills I talk to my clients about are digital fluency, critical thinking, communication, adaptability, creativity and STEM," said Ms Lambart.
Digital skills
Digital skills are one of the most important transferable skills required by job-seekers and graduates as companies continue to digitise their processes and operations, advised Ms Lambert.
"Some universities are incorporating digital skills into the curriculum, but technology changes so quickly that students need to continue to learn new technologies outside of the course.
"To increase their chances of being employable, students should seek to understand what digital skills are required in their ideal industry and learn these through online courses where possible."
Digital skills that will be important in the future
Coding
Data analysis
Data science
Image editing
Creating and curating content (i.e. video, audio, info-graphics)
Game and app development
Cloud computing
Digital marketing
UX design
Artificial intelligence
Audio production (i.e. podcasts)
Communication Skills
Communication skills will continue to be an important and a highly desirable transferable skill, explained Ms Lambart, but organisations will increasingly need people who can interpret complex technical information and convey it in simple, non-technical ways.
"There will be high demand for data analysts and data scientists who have the technical skills, such as Excel, SQL (Structured Query Language) and coding, to analyse vast amounts of data and communicate the insights to tell a story.
"As companies increasingly have more of a global focus, there will be a requirement for employees to be able to communicate to different audiences and to adapt their communication style accordingly.
"Likewise, translation will also be a skill required in the future to break down language barriers between organisations and teams with global reach.
"Many jobs will also require the ability to use social media for promotional purposes or to create YouTube videos for sales pitches," said Ms Lambert.
Adaptability and Flexibility
Adaptability and flexibility will be important transferable skills in current and future workplaces to manage change in new technology, new ideas in the workplace.
"Employees will need to be open to change and have the ability to absorb new information and learn new technology on an ongoing basis."
Interpersonal Skills
The skills that allow people to communicate or interact well with others will always be an essential and in-demand skill in any career or industry.
"Interpersonal skills will continue to be highly regarded in the future, particularly the ability to listen, speak, negotiate, influence, present information and to build relationships."
Intrapersonal Skills
Intrapersonal skills involve the communications that occur within a person's mind and are not the same as interpersonal skills, which refer to interactions with other people.
"Intrapersonal skills will also be highly desirable in the future.  These skills are considered extremely difficult to teach and relate to the ability to manage emotions, be comfortable with uncertainty, and manage time and resources."
Creativity and Problem-Solving Skills
Organisations will require people who can see the big picture and can solve problems in creative ways.
"This is a skill that cannot be replaced by robots.  Many people think a 'creative' person must be an artist, musician or such, but there are also many creative people in science, mathematics and business.
"However, artistic people who can combine their talents with STEM (Science, Technology, Engineering and Mathematics) skills will also be well placed to secure employment."
STEM Skills
STEM (Science, Technology, Engineering and Mathematics) skills will be in high demand with estimates that 75 per cent of the fastest-growing occupations will require STEM skills in the future.
"Some of these growth areas will be in data analysis, data science, design, artificial intelligence, coding and computer science.
"It's estimated that by 2026 we will need 18,000 more professionals working in cyber security jobs alone in roles such as security analyst, security testers, malware analyst, program managers," said Ms Lambert.
How Do You List Transferable Skills on a Resume?  
Whether it's technical or transferable skills you're listing on your resume, it's important to ensure they're tailored to the role you're applying for explained Ms Lambert.
"I would use an extended bullet point to describe where you developed the transferable skill."
As an example, 'Relationship Skills' could be written as follows:
Relationship Management – skilled at building strong, trusted relationships with colleagues, suppliers and customers using excellent communication and interpersonal skills.
Everyone has valuable transferable skills. It's just a matter identifying and articulating them to help you either change careers or achieve promotion. Remember, understanding how your unique transferable skills work across industries and promoting them correctly on your resume and in interviews is vital to your success.
Australian Online Courses
Are you looking to add to your transferable or technical skills? Visit Australian Online Courses to discover hundreds of unique professional development courses that will give your career prospects a boost.
https://www.australianonlinecourses.com.au/wp-content/uploads/colleagues-company-cooperation-1081228.jpg
983
1600
Australian Online Courses
https://www.australianonlinecourses.com.au/wp-content/uploads/AOC_logo.png
Australian Online Courses
2019-07-22 08:00:41
2019-08-06 13:40:57
7 Most Valuable Transferable Skills You Need in 2019