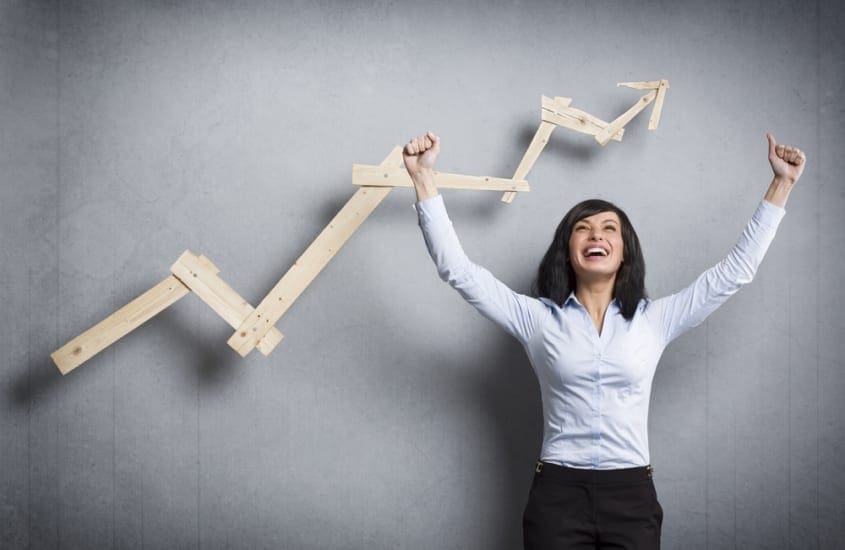 7 Essential Skills You Need to Work in Marketing
Marketing is a diverse and creative profession, and there's never a dull moment. So, if you're considering a new career that will ignite your imagination, this might be for you.
However, if you are serious about a career in marketing, there are many skills that you must acquire to secure your first job in this ever-evolving and exciting industry.
What is Marketing?
Marketing involves many tasks and processes that combine to build a business or brand by understanding customers, identifying needs and developing products of services to meet those needs.
What Skills Do I Need to Work in Marketing?
Many skills lead to a successful career in marketing, but the following seven are at the top of the list. So, if you have these skills – well, done! If not, don't despair because most of them can be taught quite simply through online courses that will bring you up to speed.
Communication
Communication skills are vital in the marketing profession. As a marketing professional, you will be required to use your exception written and verbal communication skills to convey ideas, create narratives and invoke feelings in creative ways.
Interpersonal communication is also part of the marketing skills mix that will enhance your ability to work with clients, customers and colleagues to execute marketing projects collaboratively and successfully.
Power of Influence & Negotiation
The ability to use influence and negotiate is another of the essential marketing skills that employers in the marketing industry value. When you work in marketing, you will be part of large, collaborative marketing projects that involve multiple teams and many clients.
When you learn to be influential, you will naturally encourage others to think outside the box and look at the world from a different perspective, which encourages creativity.
If you learn the power of influence and negotiation skills, you will be able to generate interest in your ideas, from colleagues and clients, and have them approved to succeed in marketing efforts.
You can enrol in professional development programs and online courses to bring out your natural ability to influence and negotiate – two essential marketing skills. Take a look at The Power of Influence and The Art of Negotiation offered via a state-of-the-art e-Learning platform at Australian Online Courses.
Technology
Technology is increasingly becoming one of the most important marketing skills to master with digital marketing becoming less of a specialty and more of a must-have skill to succeed in an increasingly online market.
Of particular importance is social media marketing and digital marketing skills, which can all be taught through online marketing courses, such as the Certificate of Social Media and Engagement offered online through Australian Online Courses.
Stress Management
Marketing can be a high stress workplace with competing priorities and a multitude of stakeholders to satisfy, which makes stress management one of the important marketing skills to master.
You can develop better stress management techniques through online courses, such as Stress Management, to gain skills, knowledge and coping strategies to control and manage yours and your team's stress levels in the workplace.
Analytical thinking & Problem Solving
Another of the important marketing skills are analytical thinking and problem-solving ability.
These skills are intrinsically linked with technology and digital marketing. The ability to analyse online traffic results, conversion rates, statistics and your aptitude for numbers, graphs, and charts is a valuable marketing skill.
If you want to work in marketing, you need good business sense and develop analytical thinking and problem-solving skills because they are intrinsically connected to business goals.
Creativity
Do you consider yourself a creative person? Creativity and imagination are two important marketing skills, and probably the only ones that can't be implicitly taught.
However, you can hone those skills by taking on creative projects that bring out your creative side. There are many online courses in the creative fields that will test and develop your creative potential.
Organisation/Planning
As with most professions, the ability to organise and plan will be imperative to succeed in marketing. Organisation and planning are marketing skills that will be integral to developing marketing campaigns and strategies that require you to manage your time well and prioritise work to enhance yours and your team's productivity.
As with most marketing skills, this one can be learned. You can enrol in a short online course in time-management to gain this essential skill.
Whether you're just starting out in your career or are transitioning from an entirely different industry if you can demonstrate a willingness to learn these important marketing skills you will project a 'go-getter' mentality that employers find extremely attractive.
Gaining Marketing Skills Through Online Courses.
It's not easy to start a new career, especially when you have family and financial commitments. Online courses are an ideal way to gain the skills you need to start a new career in marketing while you're still working in your current job or taking care of personal commitments.
The flexibility of online courses makes them an ideal way to retrain or upskill in your own time without the pressure of deadlines.
So, if you want to change the course of your career or start a new one, let Australian Online Courses guide you with a state-of-the-art e-Learning platform and superior student support to gain essential marketing skills that employers will value.
Online Marketing Courses with Australian Online Courses
Certificate of Advertising and Marketing
Certificate of Marketing Communications
Certificate of Marketing Management
Certificate of Social Media and Engagement
Australian Online Courses
If you're looking for an online training provider that offers quality content, reasonable course fees and superior student support, choose Australian Online Courses for your professional development.
Visit online to discover hundreds of industry-approved, flexible, online courses covering almost every industry sector. Or you can contact one of our friendly Learning Consultants today on 1300 762 221.
https://www.australianonlinecourses.com.au/wp-content/uploads/careers-in-marketing-australian-online-courses.jpg
667
1000
Australian Online Courses
https://www.australianonlinecourses.com.au/wp-content/uploads/AOC_logo.png
Australian Online Courses
2019-02-03 00:00:00
2021-11-30 12:32:20
7 Essential Skills You Need to Work in Marketing