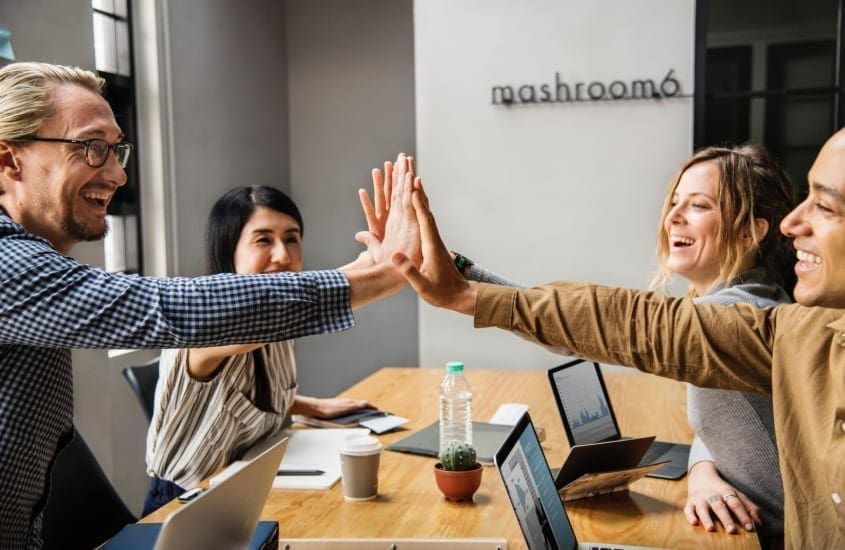 6 Ways to Advance Your Career in Community Services
If you work in community services, you've already decided to make a positive impact on the world, but how can you positively influence your career?
The community services profession is exceptional in the sense that as well as being able to advance your career and gain more qualifications, you can also move across the sector to diversify your knowledge and skills.
There are many ways advance your career in community services industry, including staying abreast of industry changes, attending industry events, updating your qualifications, developing 'soft skills', changing sectors, having a positive attitude.
Stay Abreast of News and Industry Changes.
The community services industry is constantly changing so it pays to be tuned into news and new trends and regulations that are important to this profession. You can join an industry group, such as the Community Services Industry Alliance, to ensure you don't miss important news and events that could help progress your career.
Attend Industry & Networking Events
You should also attend industry and networking events to grow your professional network. LinkedIn has its place, but the personal interaction with people in your industry who can help you to advance your career is more powerful than the digital version. The Community Services Industry Alliance hosts many beneficial industry, networking and workshops throughout the year that will benefit your career.
Update Your Qualifications
The community services industry changes rapidly as a result of current social, political and economic conditions which creates an ongoing need to update your qualifications.
The Government's Royal Commission into Aged Care Quality and Safety is a case in point, which will likely lead to more rigorous standards in this industry.
As a result, you need to keep your knowledge, skills and practise up to date, as with opportunities to learn and develop come opportunities for advancement and progression in your job.
So, while the qualifications you gained through studying to be a community services professional are integral to your role, if you're looking to advance your career, embrace lifelong learning.
Develop Your Soft Skills
The qualifications you earned are the hard skills that got you into a community services role (established your career). It's easy to recruit when looking at hard skills,     but a person's soft skills are what sets an exceptional candidate apart. There are many soft skills that are important in community services, such as  emotional intelligence, leadership, and persuasion skills.
Change Sectors to Broaden Your Experience
There are over fifty occupations that make up the community services sector, which consists of four major areas, including community and development; client services;  education and care; and direct client care and support.
If you want to broaden your experience and advance your career prospects, it may be beneficial to consider branching out into other areas of community services.
Areas of community service:
Addiction Support Officer
Child Protection Officer
Community Services Officer
Community Support Worker
Counsellor
Crisis Intervention Worker
Disability Services Officer
Youth Justice Officer
Aged/Residential Care Worker
Welfare Worker
Youth and Family Intervention Worker
Rehabilitation Support Worker
Maintain a Positive, Professional Attitude
A positive attitude in your current role goes a long way when it comes to gaining a promotion or stepping into a leadership role in community services. If you're punctual, polite and mindful to consistent in your commitment to our job you'll be noticed and have a better chance of being top-of-mind when it comes to a promotion or pay rise.
Professional Development for Community Services
When you study with Australian Online Courses, you have access to an eLearning platform that facilitates a flexible, online and self-paced learning experience. This means you can fit your study around other commitments and put your new skills to work faster.
So, what are you waiting for? If you've been considering a career in Community Services or want to upskill or enhance your existing qualifications, check out the many professional development courses available in Community Services today.
https://www.australianonlinecourses.com.au/wp-content/uploads/community-services-2-1.jpg
1038
1600
Australian Online Courses
https://www.australianonlinecourses.com.au/wp-content/uploads/AOC_logo.png
Australian Online Courses
2019-07-02 00:00:00
2019-12-04 09:39:34
6 Ways to Advance Your Career in Community Services