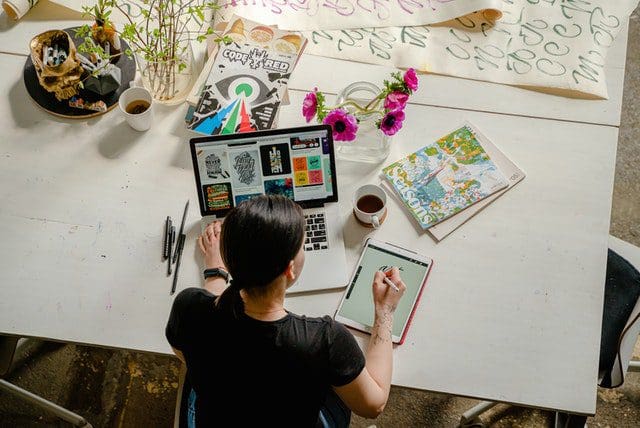 6 Reasons Digital Literacy Skills Are Crucial
Digital technologies have advanced more rapidly than any other innovation in history, and they are changing how we live and work. But you don't have to be a digital native to behave like one. Older generations are nurturing their social media profiles, choosing FaceTime over phone calls and tablets over newspapers. And even younger generations are consistently up-skilling their digital literacy to keep abreast of this ever-evolving technological beast!
In terms of the work environment, digital literacy is a skill that can be continually honed and it plays an important role in ongoing professional development. These same technologies are also giving rise to new business models, with organisations using digital platforms to create new forms of value.
So whether you are an individual keen to enhance your social media or digital skills or a leader or business owner keen to implement a digital action plan, here are some reasons why digital literacy skills in today's business environment are crucial.
What is digital literacy? 
Digital literacy is similar to traditional forms of literacy — the medium may change, but the basic skills remain the same. Digital literacy is part of media literacy, and both are included in the concept of "information literacy", which is the ability to find, identify, evaluate and use information effectively.
Global management consulting firm, McKinsey, defines digital literacy as "the ability to handle data, use popular software, access digital services, and interact with AI." A few key indicators of digital literacy include being able to:
Access, interpret, and critically evaluate information in digital spheres
Create digital content, not just consume it
Communicate with others using online tools
Confidently identify and operate different technologies
Manage your online identity while being conscious of safety, security and privacy
Why is digital literacy important? 
Digital literacy skills are important for a range of reasons, including:
#1 – We live in an increasingly digital society
From online payments to social media platforms and video conferencing, much of society today is filtered through a digital lens. The demand for those with digital skills has also increased with the challenges of COVID-19 and the widespread move to more remote work.
According to the Digital Skills Organisation, up to 87 per cent of jobs in Australia now require some level of digital literacy. Similarly, a report by McKinsey identified digital literacy skills as one of four "distinct elements of talent" (DELTAs) that will be vital to the future of work and include cognitive, interpersonal, self-leadership and digital skills.
#2 –
Digital literacy skills are top-of-mind with employers
Every year LinkedIn identifies the skills organisations are needing (and demanding) most. In their 2020 Workplace Learning Report, "hard" skills were dominated by analytical, data-centred and digital skills, including:
Blockchain
Cloud computing
Analytical reasoning
Artificial intelligence
UX design
#3 – Demand for those with digital literacy skills is increasing
According to the Tech Council, there will be over one million tech jobs in Australia by 2025. And demand for tech jobs is growing incredibly fast — at a rate of around 66 per cent since 2005. Over 280,000 people will enter the sector over the next four years, with approximately 140,000 of these jobs expected to come from people re-skilling or transitioning from other industries.
The other half are expected to come from those undertaking training and from the migration of international students.  However, because of the visa rules for international students, many are leaving Australia within two years of completing their degree.
#4 – There is a demand for Australians with digital literacy skills
Filling these types of jobs can be difficult, many have some of the highest vacancy rates, and their job ads are staying open the longest. So there are an abundance of opportunities, however, not enough Australians are being trained to fill vacancies.
As Patrick Kidd, Chief Executive Officer of the Digital Skills Organisation, says, "Every single job, every single industry and every single employer needs to have digital skills to enable them to be successful in what they do. However, we are not generating enough people from our education system and we're not doing it quickly enough. If you go to university, it's taking you between one and eight years to complete that qualification. We need to be generating people into the workplace in a matter of months, not years". (Hence, why our IT courses are so valuable).
#5 – Digital literacy skills are critical to business success
According to MYOB's Chief Employee Experience Office, Helen Lea, one in five Australian SMEs have no or low levels of digital adoption. As she has commented, "Digital capability and technology move and shift all the time. It's about learning and keeping on learning. Our employers and our workforce have to recognise its importance and drive it accordingly. We see digital fluency and the confidence and capability to use digital tools in everyday business processes as a critical enabler of business success and as we move through the pandemic, for survival".
#6 – Digital literacy skills improve workplace productivity
From a business perspective, a team without these skills is likely to be less productive. New technologies can also be intimating when they are first being introduced. However, employees are generally open to learning. So business leaders should demonstrate the importance of digital literacy and continued education in the workplace.
Enhanced skills increase productivity. Plus, employees are more engaged, have greater job satisfaction and empathy for their colleagues.
https://www.australianonlinecourses.com.au/wp-content/uploads/Digital-literacy-skills.jpg
428
640
Haley Williiams
https://www.australianonlinecourses.com.au/wp-content/uploads/AOC_logo.png
Haley Williiams
2022-04-27 15:51:09
2022-04-27 15:51:09
6 Reasons Digital Literacy Skills Are Crucial