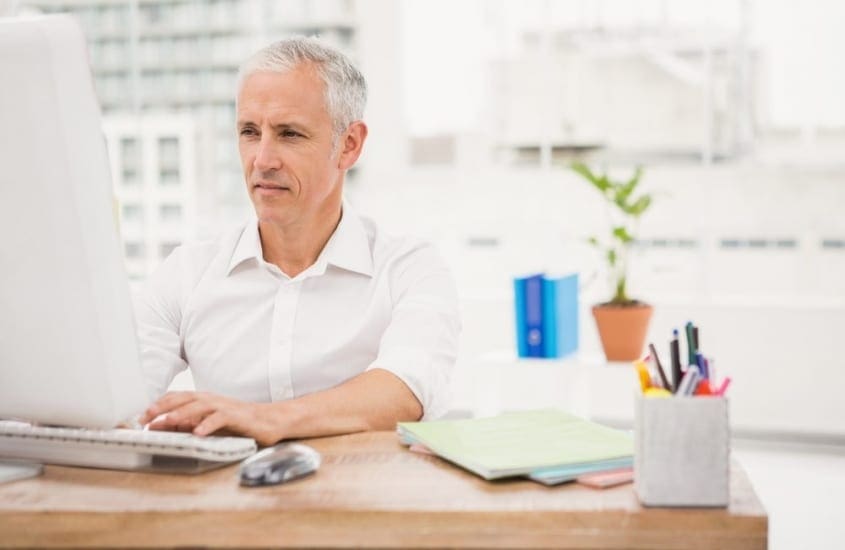 6 Reasons Why You Are Never Too Old to Study
Longer careers and empowering online education opportunities are convincing many people to look at study in a new light.
In days past, we typically embraced a cycle of going to school, completing a vocational or university course, getting a job – and then putting the books away for the rest of our lives. No more!
Learning new skills is crucial in a world of constant workplace changes and technology innovations. Here are some very good motivations for giving adult learning a go.
1. You can turbo-charge your career at any age
You may already have a job, but adult learning courses can put your career into a new stratosphere. Acquiring new skills sets you up for a possible internal promotion, or could open the way for opportunities that may not have been available in the past – not to mention boosting your earning potential.
2. Maintaining mental health is crucial as you age
Learning stimulates your brain and contributes to better mental health, with many studies revealing that adult learning can help ward off mild depression or anxiety. Regardless, staying mentally sharp helps you to stay on top of your game in life and work while enhancing your ability to cope with new challenges.
3. Social media (and other skills) can be learnt at any age
LinkedIn, Facebook, Twitter – they weren't around 15 years ago, but these social media tools and many others are becoming more and more essential in a range of job roles. Stay up to date through online learning and use tech skills in a professional context so that you can increase your value to employers.
4. Technology tools make learning a breeze
With never-ending work and family commitments, many people simply do not have time to go to a college or university campus to study. Thanks to the internet and empowering online courses and tools, modern learning is far more accessible and flexible. Courses and study material are available at the click of a mouse, and online tutors are just an email away.
5. Your time-management skills have never been better
It is a fair bet that your ability to manage time and juggle responsibilities is far better than when you were younger. That gives you a real advantage in the online education space, where you manage your study time while fitting any courses around your life.
6. Now is the perfect time for a confidence boost
Perhaps you weren't the best student at high school or university and lacked some confidence in your adult life as a consequence. Online education choices give you a second chance at fulfilling your study aspirations – while also giving you a career boost and greater self-esteem.
Make your new learning experience as relevant and useful as possible to your career and life – and give online education a go.
For details on the great range of courses available at Australian Online Courses, please view our Course Catalogue
https://www.australianonlinecourses.com.au/wp-content/uploads/6-Reasons-Why-You-Are-Never-Too-Old-To-Study.jpg
667
1000
Australian Online Courses
https://www.australianonlinecourses.com.au/wp-content/uploads/AOC_logo.png
Australian Online Courses
2016-08-19 00:00:00
2019-08-05 23:21:01
6 Reasons Why You Are Never Too Old to Study