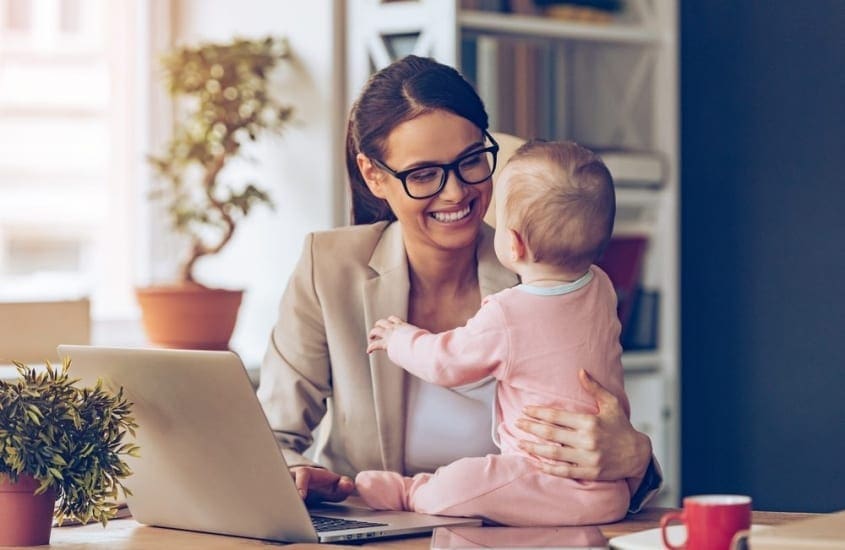 5 Back-To-Work After Baby Confidence Boosters
If you're on maternity leave or have decided to take a long break from paid work to be at home with your children, it's easy to fall into a crisis of confidence when it's time to return to work.
You may discover that your priorities change after your baby is born. The career trajectory you had set for yourself is suddenly turned upside down. Even if you love your job, you can suddenly start to question your return to work and how it will fit with your new responsibilities as a parent.
The best way to be prepare for a return to work is to ensure you're not out of the loop completely. Here are five ways to make the transition smoother.
Keep in touch with work colleagues via email or lunch dates throughout your leave. You might even be able to request that you're on email lists that are sent out to stay up-to-date with company news.
Keep up-to-date with your industry. Are there any journals you can read to stay abreast of what's happening? Read newspapers for any relevant news in your industry and look at job advertisements on job sites such as Seek to stay informed about the job market and news skills required in your job.
Can you 'keep your hand in' on a part-time, freelance or work-from-home basis while you're on maternity leave or caring for young children? Talk to your manager or human resources for any opportunities to combine caring for your family with work tasks.
If you've been out of the workforce for more than a year, are there any short courses you could do to refresh your skills? This is a great confidence booster and many courses are online so you can study from home with the flexibility to take care of your family. Australian Online Courses offer many professional development courses delivered exclusively online with unlimited administration, technical and tutor support available 7 days a week.
Could you be ready for a career change? Some people realise their career no longer fits their new family life. Why not explore your options? A short online course in a field you're interested in might spark a whole new career. Browse over 400 courses offered by Australian Online Courses for some inspiration.
Australian Online Courses offers you access to high-quality course content written by industry experts to enhance your employment opportunities. The courses are delivered exclusively online via our e-Learning system so you study at your convenience with access to administration, tutor and technical support 7 days a week. Take the next step towards finding the work 'you' while embracing the new responsibilities of being a parent.
https://www.australianonlinecourses.com.au/wp-content/uploads/back-to-work-after-baby-confidence-boosters.jpg
667
1000
Australian Online Courses
https://www.australianonlinecourses.com.au/wp-content/uploads/AOC_logo.png
Australian Online Courses
2017-07-06 00:00:00
2019-10-29 13:34:28
5 Back-To-Work After Baby Confidence Boosters