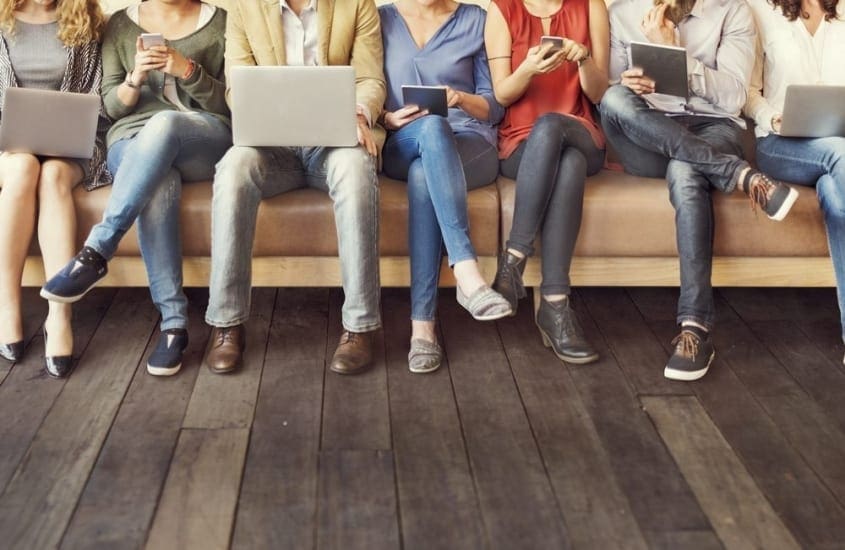 4 Critical Mistakes to Avoid on LinkedIn
Your social media footprint is critical, irrespective of the position you're applying for, according to Sue Parker, Founder of CV Dynamix.  "LinkedIn is the go-to social media platform used by human resources, recruiters and hiring companies," she says.
If you have Facebook, set your account to private and keep in mind your profile picture and banner are visible and should be professional. See How to Keep Your Facebook Account Private.
A professional LinkedIn presence ensures you maximise your job prospects, says Parker, but most people get it wrong. She shares the four critical mistakes that damage your personal career brand and the solutions.
An Ineffective Headline
Your headline is crucial. 'Looking for work' or 'Looking for the next opportunity' smacks of desperation and laziness.   Remember, LinkedIn has a powerful search algorithm facility rendering these headlines useless.   Without any further description in the headline, you will not easily be found nor considered in the best light.
Solution Amend your header to be powerful and on tone with what you are seeking and offering.   Start from a what and how perspective – make your headline identify what you do, the problems you solve and how.
Examples:
Media & Digital Programmatic Manager – Seeking a new role to bring life to service-based clients
Logistics & Supply Chain Manager – Seeking opportunities to re-align efficiencies and customer experience for the engineering sector
Retail Fashion & Merchandising Sales Manager – Available for new opportunities
Using an Unprofessional Photograph
A photo speaks a thousand words.  Use a clear picture of yourself smiling. Ensure it's a professional and a true representation of your 'business self' (whatever that is).  It is LinkedIn not Facebook and judgements will be made instantly.
A Dull & Disconnected Summary
A summary should be an authentic introduction to your career story. It should be written in first person to engage and build trust. To ensure prospective employers keep reading, demonstrate your problem-solving ability and USP's (unique selling points of difference).
Solution Write in first person and avoid clichés and corporate waffle. Write about how you solve-problems while sharing your unique personality.   Show who you are, don't tell.
Having No Recommendations
If you don't have a list of recommendations you minimise your credibility.  Many people are reticent to ask others for recommendations but it's a must to build trust and referrals.
Solution Ask for recommendations and send requests from a 'can you please help me with a favour based on your positive experiences with my work' perspective.   Identify the managers, colleagues, suppliers and clients who can provide honest testimony to your work, attitudes and skills.
This will boost your self-confidence as often the recommendation content comes as a lovely surprise. Also think about who you can recommend. It brings good LinkedIn karma and elevates your brand visibility.
https://www.australianonlinecourses.com.au/wp-content/uploads/4-mistakes-to-avoid-on-linkedin.jpg
884
1000
Australian Online Courses
https://www.australianonlinecourses.com.au/wp-content/uploads/AOC_logo.png
Australian Online Courses
2017-10-17 00:00:00
2019-10-29 14:46:24
4 Critical Mistakes to Avoid on LinkedIn