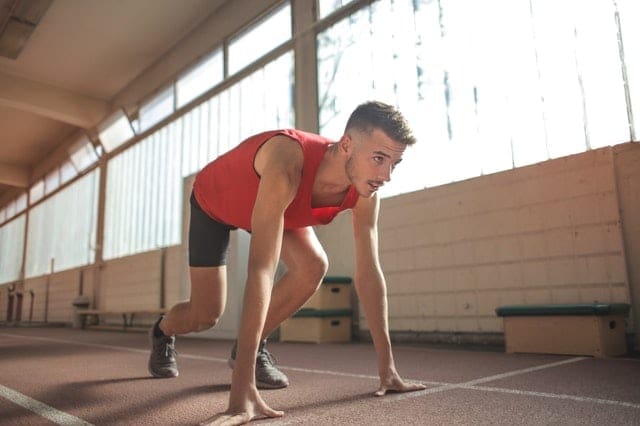 Boost Energy with Our Bioenergetics Course
Bioenergetics in human biology is essentially the study of energy. The science of bioenergetics includes how we collect, store and use energy. It has many practical applications and is ideal for those who want to understand better energy and its impacts on work, sport, and exercise. So, if you're a fitness consultant, personal trainer, exercise or health scientist, this bioenergetics course is ideal for you.
The Certificate of Human Biology – Bioenergetics. is an online professional development course that will provide insights into increasing people's energy, maintaining them in different situations, and performing exercise for better energy management.
In this bioenergetics course, you will discover the different types of energy supplies, pathways of energy, acid-base balance, osmosis and diffusion, atmospheric pressure, temperature regulation and more.
Learning Outcomes
Topics covered in our online bioenergetics course include:
How energy is used in the human body
Energy pathways during resting, work and recovery
Significance of the acid-base balance in the body
Movement of materials in and out of living cells
Changing atmospheric pressure on the body
Temperature regulation in the body
Ergogenic aids to body performance during activity/exercise
Biological energy cycles, using illustrations where appropriate
Energy pathways in the body, including an anaerobic and an aerobic pathway
Function of ATP in body energy pathways
Significance of the following terms to understanding body energy pathways: energy, work, power, efficiency during exercise
Consumption of oxygen during different stages of activity, including at rest, warming up, peak activity, cooling down
Measurement of efficiency during the exercise carried out in a set task
Problems that may occur in physiological processes during running a marathon
Acid-base terms with relevance to exercise: buffer, alkali reserve, alkalosis, acidosis
Respiratory regulation of pH in the human body
Regulation of pH in the kidneys
Strenuous exercise on body pH
Osmosis in a biological situation
Distinguish between diffusion and facilitated diffusion in the human body.
Electrochemical forces and cellular equilibrium
Active transport mechanisms at a cellular level
Pressure changes on different parts of the body, including examples of changes due to altitude and scuba diving.
Decompression treatment on a diver suffering from nitrogen narcosis
Mechanisms of heat loss and gain in the human body
Thermal receptors and effectors in the human body
Temperature regulation during exercise
Effects of steroids on the body, in relation to both performance, and other health factors
Effect of amphetamines and other performance-enhancing drugs on the body
Advantages and disadvantages of amino acid use to improve physical activity
Vitamins and performance
Aspartic acid salts and performance
And more…
What is Bioenergetics?  
Bioenergetics is the study of the transformation of energy in living organisms. The study of bioenergetics in human biology involves understanding how the body acquires, processes, and uses energy for better fitness, sporting, work performance and general overall health.
The ability to understand and improve management of the body's movement and to maintain optimum energy levels has many practical applications. So whether you're a sports coach, athlete, school PE teacher, fitness professional or anyone who wants to understand peak energy performance– this online biogenetics course is ideal for you. 
What Are the Laws of Bioenergetics?
Law 1 – Energy cannot be created or destroyed but can be changed from one form to another
Law 2 – Energy transfer will always proceed in the direction of increased entropy and the release of free energy.
10 Biogenetics Terms to Learn
Catabolism – the breakdown of large molecules into smaller molecules, associated with the release of energy
Anabolism – the synthesis of larger molecules from smaller molecules. It can be accomplished using the energy released from catabolic reactions
Exergonic reactions – energy-releasing reactions that are generally catabolic.
Metabolism – The total of all the catabolic or exergonic and anabolic or endergonic reactions in a biological system.
Adenosine triphosphate (ATP) – allows the transfer of energy from exergonic to endergonic reactions.
Lactic acid energy – also known as the anaerobic glycolysis system, the lactic acid system uses stored glucose (muscle glycogen) to create energy. If there's not enough oxygen to go around, lactic acid is produced to help the body along. 
Glycolysis – Glycolysis provides ATP to the body when stored ATP can't maintain the intensity of exercise in the muscle. So, ATP must be created by using muscle glycogen and glucose. Glycolysis can maintain high intensities for longer durations than the Phosphagen System.
Krebs Cycle – the Krebs Cycle is a series of chemical reactions used by the body to generate energy through the oxidisation of acetate – derived from carbohydrate.
Oxidative System – When exercise intensity is lowered and oxygen present in the cell, pyruvate enters the cell's mitochondria and undergoes the Krebs Cycle to create ATP from glucose and fatty acids. Marathon runners, rowers and other endurance athletes rely on the Oxidative System and the Krebs Cycle to fuel their muscles with ATP!
Phosphagen System – provides energy to the body for very fast explosive types of exercise. Athletes like sprinters, powerlifters and people who rely on quick, explosive bouts of energy rely primarily on this system.
Gain the knowledge to understand the science of energy – biogenetics in human biology – and help boost people's energy levels with a biogenetics course, like our Certificate of Human Biology – Bioenergetics.
https://www.australianonlinecourses.com.au/wp-content/uploads/Bioenergetics-course.jpg
426
640
Haley Williiams
https://www.australianonlinecourses.com.au/wp-content/uploads/AOC_logo.png
Haley Williiams
2021-06-17 13:08:01
2021-06-17 13:08:01
Boost Energy with Our Bioenergetics Course