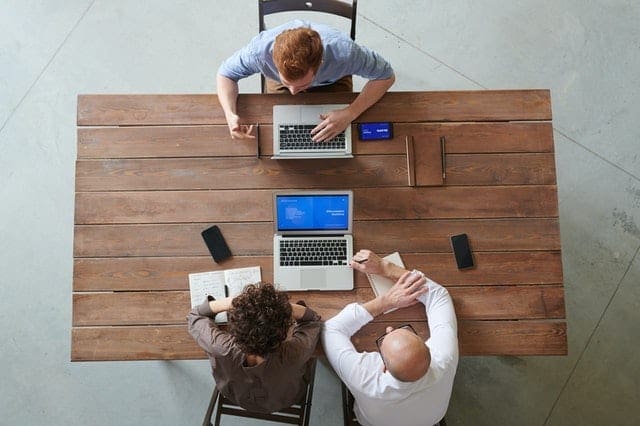 Growth hacking is a marketing discipline that is focused entirely on growth. It tackles our ever-changing and volatile media landscapes and complex customer journeys with one objective – to gain market share.
Introduction to Growth Hacking is a professional development course that will provide you with the fundamentals of growth hacking to help your company grow and thrive. Ideal for website administrators and IT support staff, in this growth hacking course you will explore neuroscience, learn about the growth hacking mindset, and discover the evolution of the four "Ps" of the marketing mix.
You will also learn about how customer connections are created, discovered and nurtured, and how to claim brand relevancy in a world where organic reach is dwindling, algorithms dominate, and customers don't just want to be sold to – they want to be engaged!
Learning Outcomes
Outcomes achieved by undertaking a growth hacking course include:
Learning about the definition of growth hacking
Exploring the steps in successful growth hacking and the mantras of a growth hacker
Gaining an understanding that selling begins with an idea and that the customer is always right
Studying growth hacking speeds and how to use existing users to reach potential users
Gaining insights into relationships and team approaches and how to identify opportunities
Examining your customers, their needs and how to define your audience
Understanding product market FIT (PMF) and matching your product/service to your client
Examining a growth hacking case study
Understanding your company and your unique selling proposition (USP)
Learning how to close the sale
Exploring customer service and how to strengthen a relationship
Studying social and emotional intelligence
Gaining insights into effective plans and the growth hacking process steps
Examining how to get noticed and reach customers
Understanding the path to growth hacking success and how to define it
Learning why it's the end of marketing
Exploring how to humanize your brand in the age of AI and social media
Studying swiping right in terms of sales and marketing
Gaining insights into Facebook and growth hacking
Examining the marketing lessons of growth media giants
Learning how to transform your advocates into the faces of your brand
 And more!
Five Valuable Start-up Growth Hacking Strategies
As you'll discover in our growth hacking course, the world of marketing is facing unprecedented challenges. These include a changing media landscape, innovative technologies, a new generation of tech-savvy customers and an increasingly complex customer journey. This landscape can be particularly difficult to negotiate if you are contemplating launching your own start-up initiative. Here are ten growth-hacking strategies that can help you fast track your budding business and ultimately drive success.
#1 – Share Social Media Stories
Social media networks are the new norm and traditional marketing is falling short of today's always-engaged culture. In fact, businesses across the world are now facing up to how they remain relevant in the challenging waters of the digital ocean! Social media marketing is one of the best ways to reach out to your target audiences "on the go" — even if your budget is relatively limited. Start-ups can gain not only quick publicity, but nurture long-term customer relationships by creating valuable YouTube content, streaming live videos on Facebook and posting unique stories on Snapchat and Instagram.
#2 – Use Product Launch Platforms
Creating a "buzz" around new products and services is sometimes easier said than done, particularly for start-ups. But there are a range of product launch platforms — like Kickstarter, Product Hunt and Betalist — which can enable you to reach your target audiences from the get go. Plus, they offer free and sponsored versions so you can leverage whichever platform suits your marketing strategy.
#3 – Automate the Admin
Powering up a start-up (particularly if funding is lean) is a tough task as you probably can't afford to hire staff and are low on resources. But that's where automation software comes in! Tools like HootSuite and Buffer (which help you manage your social media) will take care of repetitive tasks, automate day-to-day processes and allow you to focus on the more important things, including building your brand.
#4 – Leverage Influencer Marketing
Influencer marketing is the ideal way to build buzz around your product or service. Vloggers, bloggers and other influencers often have huge fan followings, and if can manage to get your product recommended by them, your brand will be front and centre. Focusing on mid-tier and up-and-coming influences (rather than top tiers) will also help boost your ability without costing you the earth.
#5 – Embrace Data Analytics
In today's data-driven world, it's not about quantity but quality as data should lead to actionable insights. Reporting solutions and analytics can give you insights into branding, pricing and logistics, but many of them also offer valuable trend and statistical analyses tools, which take the guesswork out of building a robust business.
What is Product Market Fit (PMF)?
One important element you will learn about in our growth hacking course is Product Market Fit (PMF), which is the stage of a company where they have successfully identified their target market, and created strategies to provide them with the right product or service. But how do you achieve it, and how do you scale-up your business to find even more customers and grow your business even further?
Gaining Initial Customers
One way you can measure PMF is with surveys that identify what percentage of your customers think your product is a "must have". However, the results are often less about percentages and numbers, and more about a tangible and in-depth understanding of who your customers are, and how they feel about your business including your product/service offering.
Questions to ask yourself are whether your business is creating organic growth, ie. are customers spreading the word about your business on their own, and more importantly, are they willing to pay for your offering? Start off by satisfying a small (and hopefully valuable) market segment, and then establish relationships by engaging with them consistently.
Building Your Customer Base
Once you've started to understanding your customers better, customer profiles can be evolved, and marketing strategies built to scale user acquisition. Finding more customers within your target market can be done by leveraging interviews and user feedback.
These will help you generate ideas, identify problems, improve your product, build relationships, and form the basis for strategies around customer segmentation. Questions to ask centre around:
Your customer's background – who they are, how old are they, where do they work and what does a typical day look like for them?
What your customers are after – what pain points do they experience when purchasing, what do they do to solve them and what solutions have they already tried?
How can you product/service help – how are they using it, how did they hear about it, and in what ways did they find it superior to others?
Another way to collect data is through staff who are at the "coal face" with customers. A feedback system for your product ream can report and analyse customers' needs and issues. Requests and complaints about things like website usability and product functionality can be the starting point for understanding demand and relevance. As you work towards a tangible, unique and useable product/market fit, you can then use it to form the basis for your marketing strategy.
An important element of PMF is to remember that although you might be tempted to build new features in the launch phase to leverage more paying customers, it won't necessary lead to sustainable business growth. Short-term revenue it not typically the business metric you should be targeting or measuring yourself against. Essentially, you can't please everyone, and you shouldn't try to!  In practical terms, it means not acting on feedback like "I want/don't want this" or "I like/don't like that" and launching into developing a feature just because a customer asked you to. Ultimately, these customers may not necessarily be a good business prospect anyway!
Gain a solid understanding of how to engage current and potential customers that will position your company for growth now and into the future with a growth hacking course, such as our Introduction to Growth Hacking.
https://www.australianonlinecourses.com.au/wp-content/uploads/Business-meeting.jpg
426
640
Haley Williiams
https://www.australianonlinecourses.com.au/wp-content/uploads/AOC_logo.png
Haley Williiams
2021-04-20 13:41:08
2021-05-06 17:19:31
Gain New Market Share With Our Growth Hacking Course